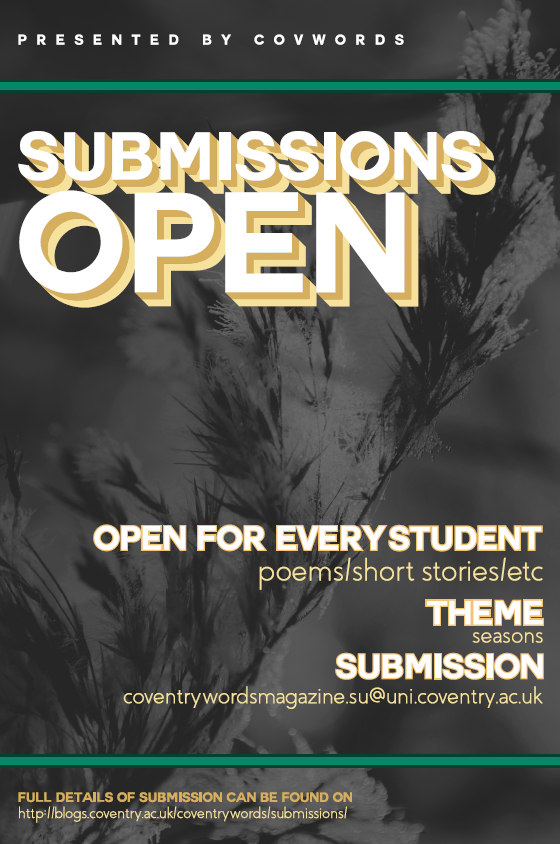 Cov words (Print) ISSN 2397-7043
Cov words (Online) ISSN 2397-7051
Welcome to the official website of the CovWords printed magazine.
The CovWords printed magazine is now in its 8th year. It comes out every September, so look out for it around the University – especially during Freshers' Week.
This website features our best examples of work from the magazine, and from the English and Creative Writing degree. If you are looking for something specific, you can use the search bar in the middle of your screen. To read our various poems, short stories, plays and much more, navigate to posts in the menu bar.
For details on how to submit to our printed magazine, please visit the Submissions page. Whilst you are there why not look into the competitions we are running at the moment.
As a student at the University, you can join the CovWords Magazine Society. Click here for more details.
Click here to see our latest magazine, Vol 7.