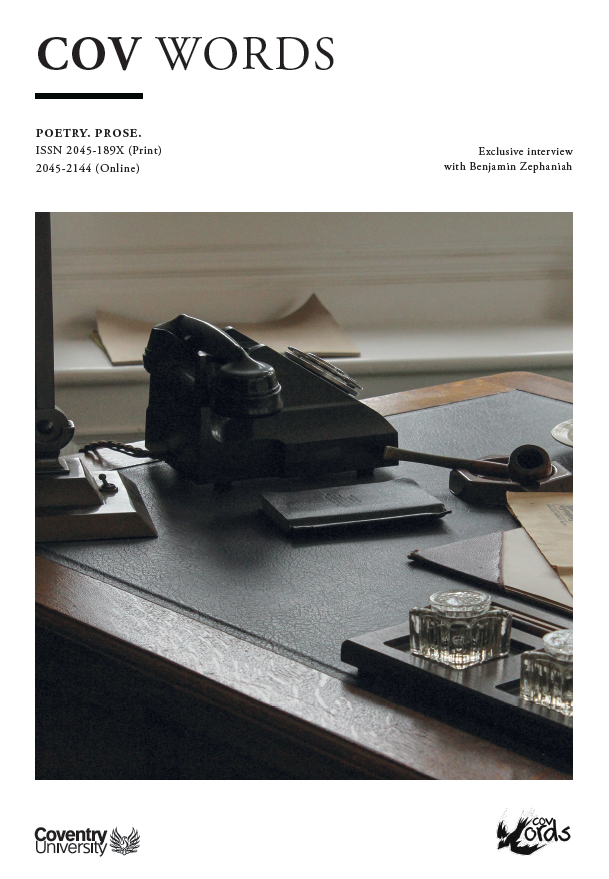 ISSN 2045-2144
Welcome to the official website of Coventry Words. The Creative Writing web for students at Coventry University, and all readers beyond!
To read our various articles, poems, short stories, plays and much more, navigate to Posts in the menu. Whilst you are there why not look into the competitions we are running at the moment.
If you are looking for something specific, you can search through the blog using the search bar in the middle of your screen.
Also why not submit something yourself, details on how to go about this can be seen on the Submission Details page.
Enjoy! And if you're interested in doing creative writing here at Coventry University, click here to find out more.