CU London's Civic Centre turns 80
This year is a very special year for CU London. Not only did the campus open its doors to students for the very first time this September, but it also marked the 80th anniversary of the Dagenham Civic Centre.
Opened in October 1937 by Sir Kingsley Wood (the Secretary of State for Health at the time), the Civic Centre has remained at the heart of the Dagenham community despite its ever-changing and growing landscape.
On Friday 13 October CU London invited staff, students and members of the public to share their memories and experiences as they enjoyed anniversary celebrations designed to showcase the building's proud history.
The entrance was flanked by two Ford cars; one vintage and one modern, against a backdrop of ceremonial banners decorating the building. The contrasting models were a delight to guests (plenty of selfies were taken!) and was a nod to great heritage: the Ford factory in Dagenham was once Britain and Europe's largest car plant, and over time has produced nearly 11 million cars.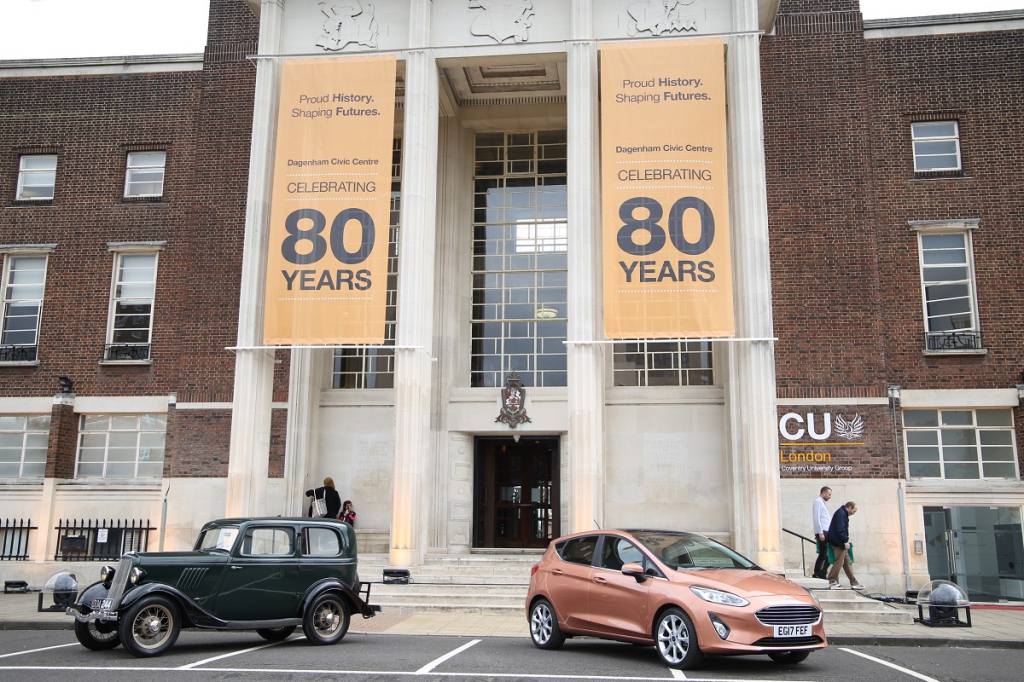 Inside visitors were treated to a special art exhibition, featuring canvases of newspaper press articles on the original opening of the building and art pieces that merged original photographs with new to reflect the building's history then and now. Cristina's, the CU London café, provided a delicious afternoon tea for guests to enjoy. The brownies were a particular favourite with everyone that visited.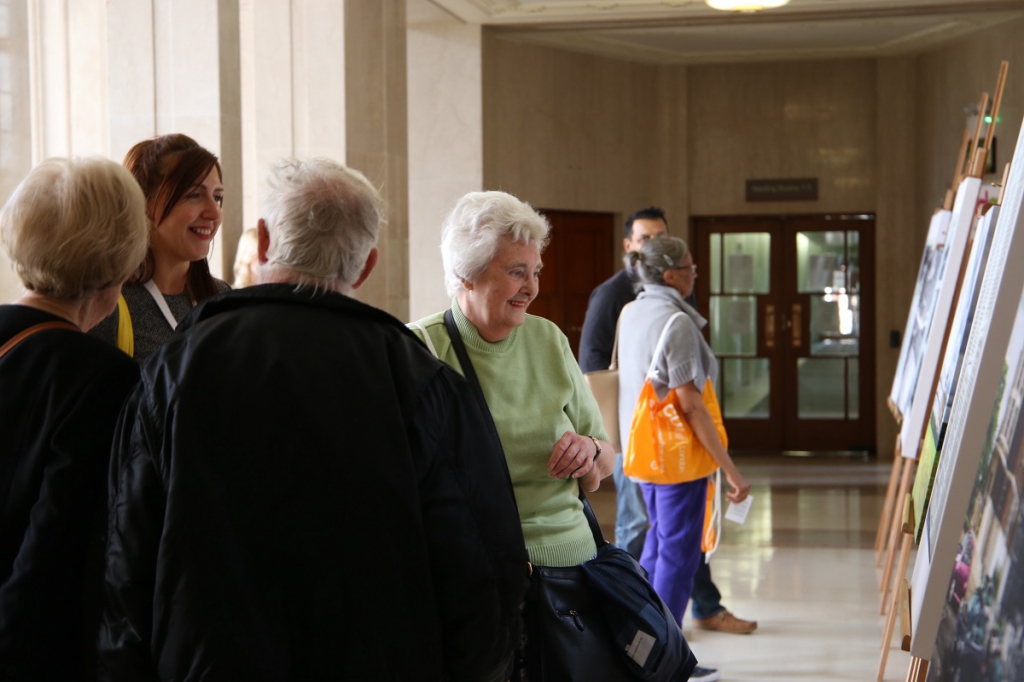 A group of students had the exciting opportunity to bury a time capsule, which will be excavated and opened in 20 years' time to mark the 100th anniversary! We wonder just how much things might have changed…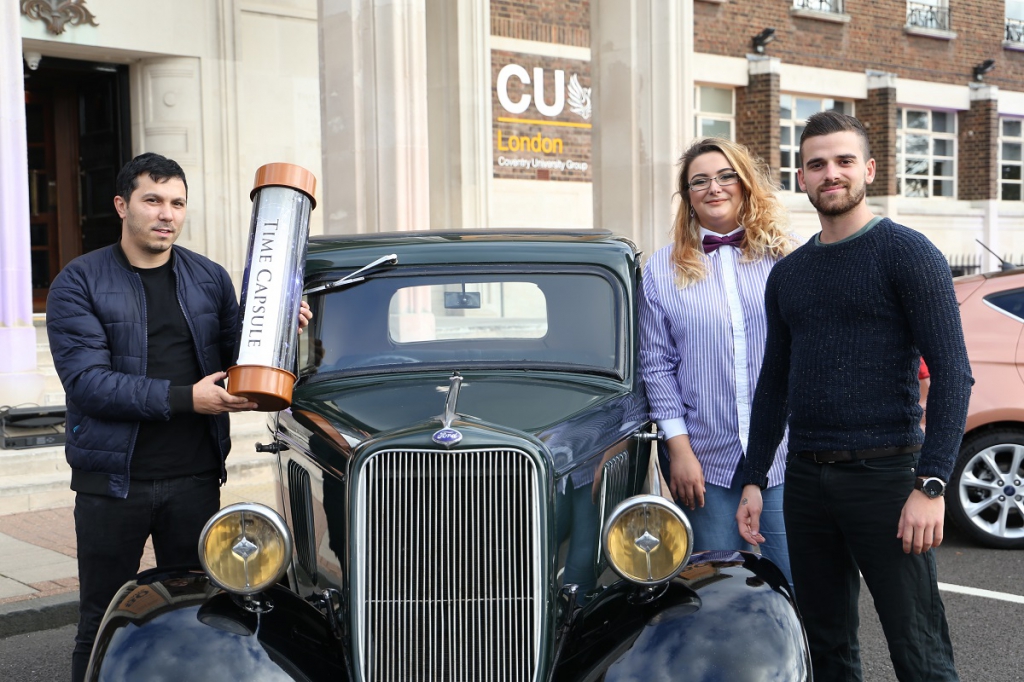 The evening event began with a presentation from CU London Pro-Vice Chancellor Andy Ginn, and an inspiring talk from guest speaker Barking and Dagenham Councillor Darren Rodwell.
Guests were then invited to watch as a commemorative oak tree was planted in the campus grounds.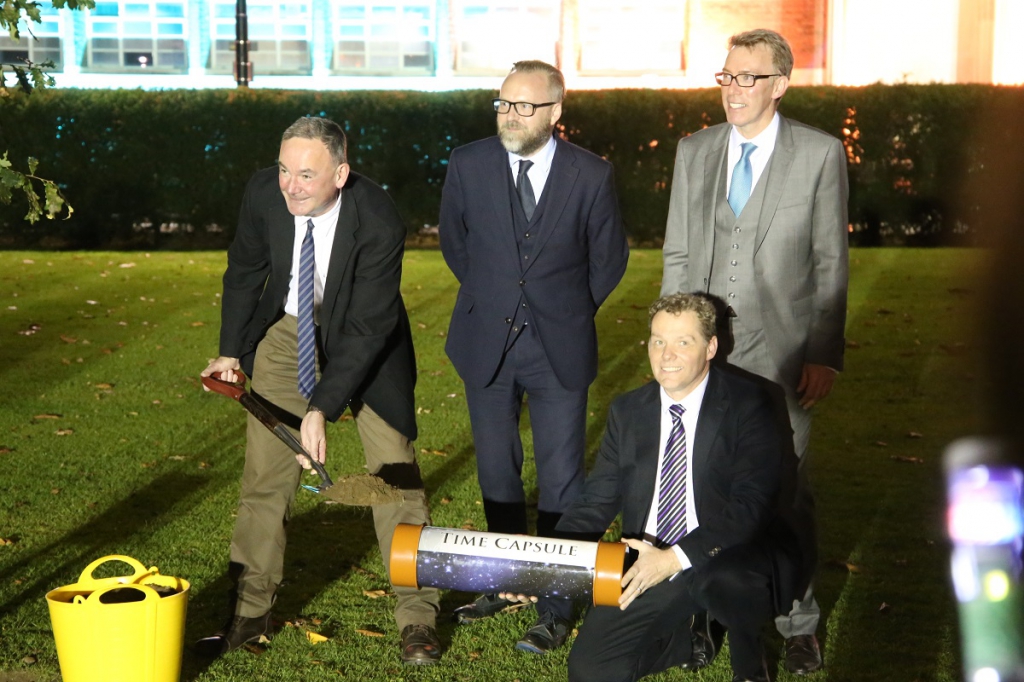 We are proud to teach students in such a historic building, and excited to continue making it a hub of the community for years to come.
Find out more about CU London.
Comments
comments