Are you enrolling at Coventry University London this October and feeling a little nervous about it? If you are then make sure to read this blog post as I give you some of my friendly advice for Freshers.
My name is Adam and I am an undergraduate finance student and the Campus Officer for Coventry University London Students Union (CUSU London). I would like to give you some information on what you can expect during Freshers week and advice on how you can get settled in at Coventry University London.
Freshers week commences on the 2nd October. You can expect student night outs such as pub crawls or if you're not the party type, we are expecting movie nights and more campus events.
Last year's Fresher week had a great turnout, but hopefully it can be even better this year! I'd like to play a role in what events we will be having on our fresher's week to try to make it as exciting as possible for more students to be involved, things such as a games night with drinks, a food night with foods from different cultures and more. Something different every day of the week for students with all different types of interests to want to get involved.
At Freshers events there will be many existing students, but there will also be many new students – maybe even some of you reading this article now. Coming to a new university can be a nerve wrecking thought at first, so here is my top tips for getting started.
Attend at least one fresher's event!
Being a student myself I can relate to those of you who may be feeling nervous, but don't let that put you off from getting involved. With the fun engaging events we have, it's inevitable you'll have loads of fun and hopefully meet lots of other students.
Find out about Student Societies
Throughout Freshers week the student societies will be promoting their societies on campus. This is a great opportunity to find out more information about the societies and meet the Presidents and its members. This will give you a great insight to what the society has to offer and it might just meet your needs.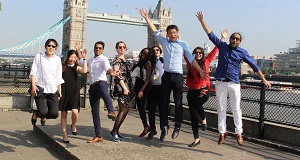 Attend all induction classes
Make sure to attend all your induction classes during Freshers week. Your classes will have other students who are on your course. It's a great opportunity to make some friends as everybody is in the same position.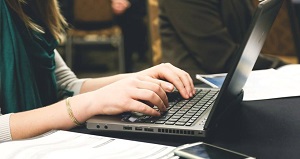 I can't wait to see you at this year's Freshers week!