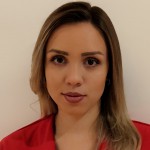 by Natalia Lach
Natalia is in her third year studying BA International Finance and Accounting. She loves travelling to far-flung destinations but also exploring everything London has to offer, from street food to festivals to romantic walks. Natalia works as a concession team leader at Wembley Stadium, has completed two internships, and is a Student Ambassador.
In September 2004, I visited London for the first time with my dad and I fell in love straight away. Everything was just so much bigger, brighter and more exciting than back home in Krakow, Poland, especially in a seven-year-old girl's eyes. Not knowing when and how yet, I knew I had to be back in this city. I realised I wanted to study in the capital of Great Britain when I was 11 and I've been planning that dream for the next 9 years. In August 2017, my dream eventually came true. I was more than excited! Not only was I about to begin a new chapter of my life in the city I've always wanted to live, but also, I was starting this journey together with my boyfriend Greg. We've been going through this fascinating journey every day, through ups and downs, new challenges and experiences. So, let me tell you some of our stories which will hopefully help those of you who are moving to London soon.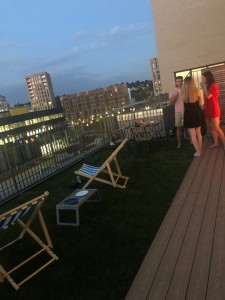 First of all, a few pieces of practical advice. For your own convenience, don't leave everything to the last minute! That's what we did, and it caused a lot of stress. We decided to move to London only one week before the beginning of the academic year 2017/18. Having no permanent accommodation forced us to stay in a small room rented from Airbnb for the first month. Being used to the rental process in Poland, which is undeniably much easier and more straightforward, we were not prepared for many difficulties we had to overcome to get a flat in London. Finally, after dealing with a great deal of formalities and documents we moved to our first, lovely and cosy apartment in Kilburn. Nevertheless, if I had another chance, I would have come to London at least four weeks prior to the beginning of the academic year.
Secondly, for a good reason, London is known as one of the most expensive places to live in Europe. However, don't panic, just be prepared. Initially, we had to get use to significantly higher prices here than in Krakow, Poland. For instance, back home I used to pay 80PLN a month for my travel card which is the equivalent of £16. Now, my fancy Oyster Card costs me £110 monthly. Even more shocking was a drastic gap between housing market prices in Krakow and London. For a regular, "IKEA standard", one bedroom flat in London, weekly rent often exceeds £320, which is over four times more than in Krakow. To cheer you up, fortunately, there are many ways to save money or to get some extra income as there are countless job opportunities for students in London.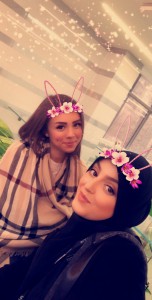 Moving to my favourite part… Why do I love London so much? With no hesitation, it's fair to say that London is like a whole world gathered together in a nutshell. Appreciate it, explore it and build your cultural awareness! Here, in London, we come from countries all over the globe. Yes, we may have different roots and beliefs, but we live all together, respect and learn from each other. Talking from my own experience, I met my best friend, Sumia on the second day of uni. So… I am Polish, she is Moroccan, I'm a Christian, she is a Muslim, she is a mother of 5-year-old beautiful girl, my little sister is only 9. Sounds like we don't have too much in common, doesn't it? Not at all! I find it absolutely amazing how seamlessly we understand each other and how well our personalities complement each other.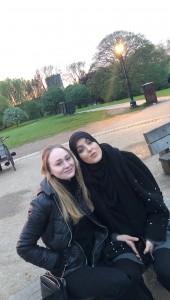 What I want to point out is, be open-minded and try to step out of your comfort zone. There is so much around here to discover and so many amazing people to meet! London is a unique city with plenty to do right at your fingertips. From the infinite number of atmospheric pubs and restaurants, through to the best concerts and festivals, to truly beautiful parks. It is exciting to see how much and how fast everything is happening around you. Just don't forget to find a healthy balance while living in London and give yourself time to 'recharge the batteries' when you need it.