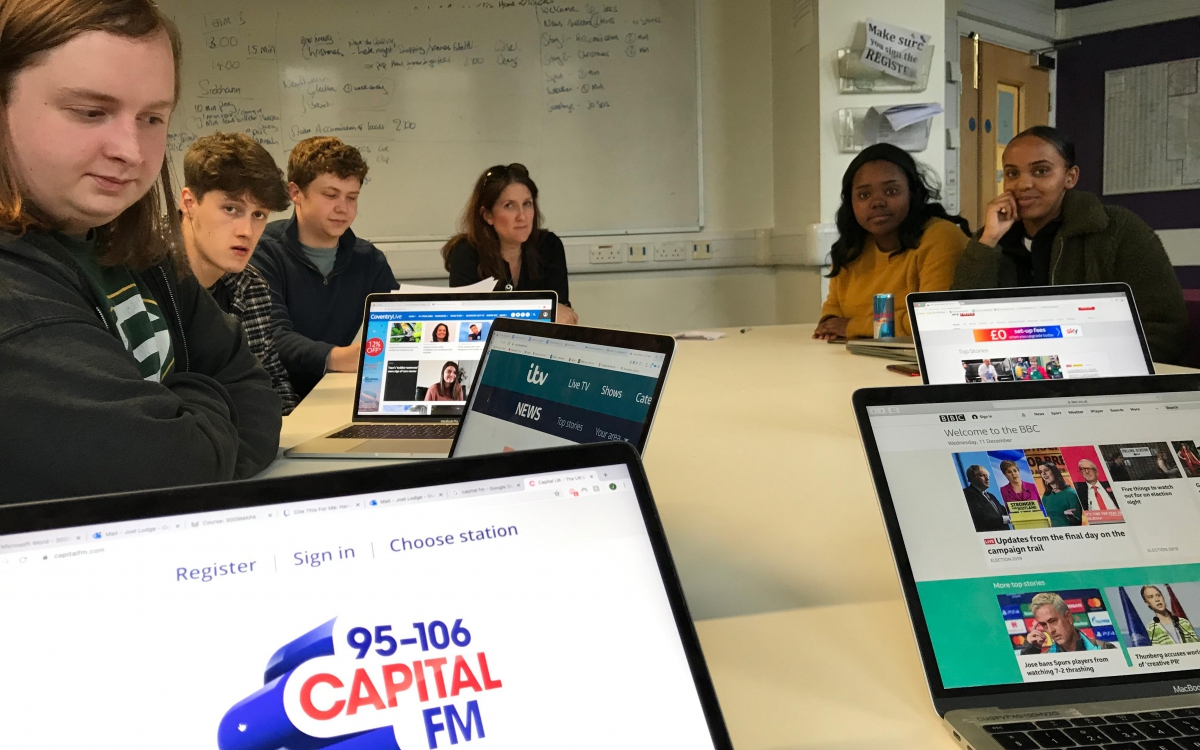 Coventry Journalism Students report on General Election for BBC, Sky News, ITV, Capital Radio and Coventry Telegraph
Over a dozen Journalism degree students are gearing up to the cover the General Election for media companies across the country today.
Sixteen second and third-year BA (Hons) Journalism students will be reporting on counts for the BBC, Sky News, ITV, Capital Radio and Coventry Telegraph/Cov Live, after the polls close at 10pm this evening.
They have all been given training by their respective news companies and have been fully supported by the School of Media and Performing Arts Journalism degree team.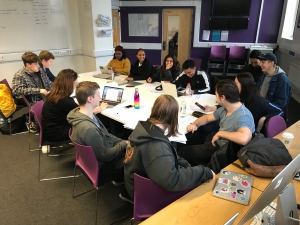 Szabolcs Helmeci, a second-year international student from Hungary, isn't allowed to vote in today's General Election, but says he "can't wait" to report on it.
"I'm excited and a little nervous," said Szabi. "It is going to be an amazing experience reporting for ITV News," he added.
Fellow second-year Katie Stafford will be reporting for BBC News. Katie who is from Coventry, said she is delighted to be reporting from her patch.
"It's great to be so close to home and reporting on the election for one of the largest media companies in the world," said Katie.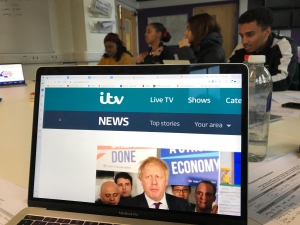 Lisa Perry, Lecturer in Journalism, has been co-ordinating the placements and will be monitoring the student's coverage on social media throughout the night.
"This is such an amazing opportunity for our students," said Lisa, who is a former journalist and has covered several general elections in her career.
"Not only does it look good on their CV, it also adds to their employability, allowing them to show off their talents and what they have learnt so far on our course.
"And what an election to cover, it's been full of so many twists and turns, it's impossible to predict the outcome," she added.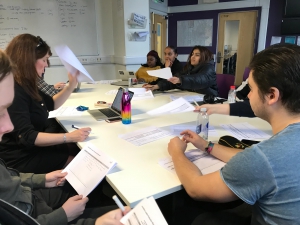 Coventry is ranked the 8th best university in the country for 'Journalism, Publishing and Public Relations' (Guardian University Guide 2020).
Article: Lisa Perry
Photos: Simon Pipe