It's been an interesting week to say the least, so what better than a double dose of fresh tracks and albums to help you recover? Don't say we never did anything for you!
WARNING the following has been known to cause uncontrollable head nodding, rhythmic feet tapping and the rethinking of every element of your life… Enjoy!
MONDAY'S TRACK
Kevin Morby – Beautiful Strangers
In the wake of the relentless craziness that 2016 seems to be throwing our way, sometimes you need to step back and just listen to a nice acoustic jam… You know, the kinda jam with a real, honest, soulful voice, choir harmonies and a message of unity and freedom. They say not all heroes wear capes, and while I have no idea if Kevin Morby wears one or not, he's what we need right now.
MONDAY'S ALBUM
Joyce Manor – Cody
After 2014's Never Hungover Again, it was hard to see how Joyce Manor could build on such an instant classic in a genre they've become synonymous with. Enter Cody, an offering with familiarity but an added sense of a casual maturity. It appears Joyce Manor are still going places, if only at a steadier pace.
TUESDAY'S TRACK
Meek Mill – Way Up feat. Tracy T
Meek has taken some losses in feuds lately, including the much publicised Drake beef and more recently to The Game. He loses credibility and this undeniably distracts from the fact he is a talented MC. One of the most energetic rappers, the Philly native returns with DC4; arguably his best record to date. Way Up is an unsettling and edgy hype-inducing head-knocker with vigour.
TUESDAY'S ALBUM
NxWorries – Yes Lawd!
Smoother than your favourite pair of silk undies, it's NxWorries first studio album, Yes Lawd! Dr Dre protege, Anderson .Paak, and acclaimed producer, Knxwledge team up for a soulful blend of jazzy, laid back beats and contemporary vocals. Their results could very well have them high up on anyone's album of the year lists.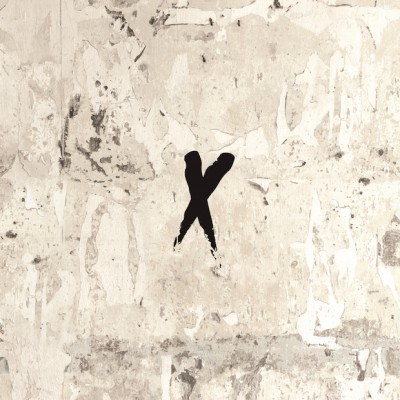 WEDNESDAY'S TRACK
Childish Gambino – Me and Your Mama
Everything seems to still be going Donald's way, Glover that is. Recently he's been cast in the new Spiderman movie, his new show Atlanta which he stars in and created has been met with critical acclaim and was even given the mantle of a young Lando Calrissian in a 2018 Star Wars prequel. Somehow in between all that he's put together a new studio album, Awaken, My Love!, with the first track Me and Your Mama, treating us to an eery, rock-rnb mix that'll send shivers down your spine.
WEDNESDAY'S ALBUM
Sioux Falls – Rot Forever
Yes, 1995 is alive and well in 2016, from VHS cameras to five panel caps and distorted guitars. When it comes to Sioux Falls however, their music is anything but a turn on a trend. Their raw passion really comes through the speakers in their debut album, Rot Forever. A particular highlight is Dom, featured below, but the whole album is well worth your time.
THURSDAY'S TRACK
Leonard Cohen – Hallelujah
Another day, another legend passes. Leonard Cohen has died at age 82, leaving behind a legacy and influence most musicians could only dream of. The man had a command of the English language like no other and his body of work reflects that, from records, to novels and poetry. Many remember this one, released back in 1984… Rest in Power, Mr Cohen.
THURSDAY'S ALBUM
2 Chainz – Hibachi for Lunch
Real name Tauheed Epps must have a mic attached to him at all times. Following features galore, Daniel Son; Necklace Don only a few months back, not to mention an album and a mixtape prior to that, both still in 2016, 2 Chainz brings Hibachi for Lunch. Generous; 7 courses after a buffet.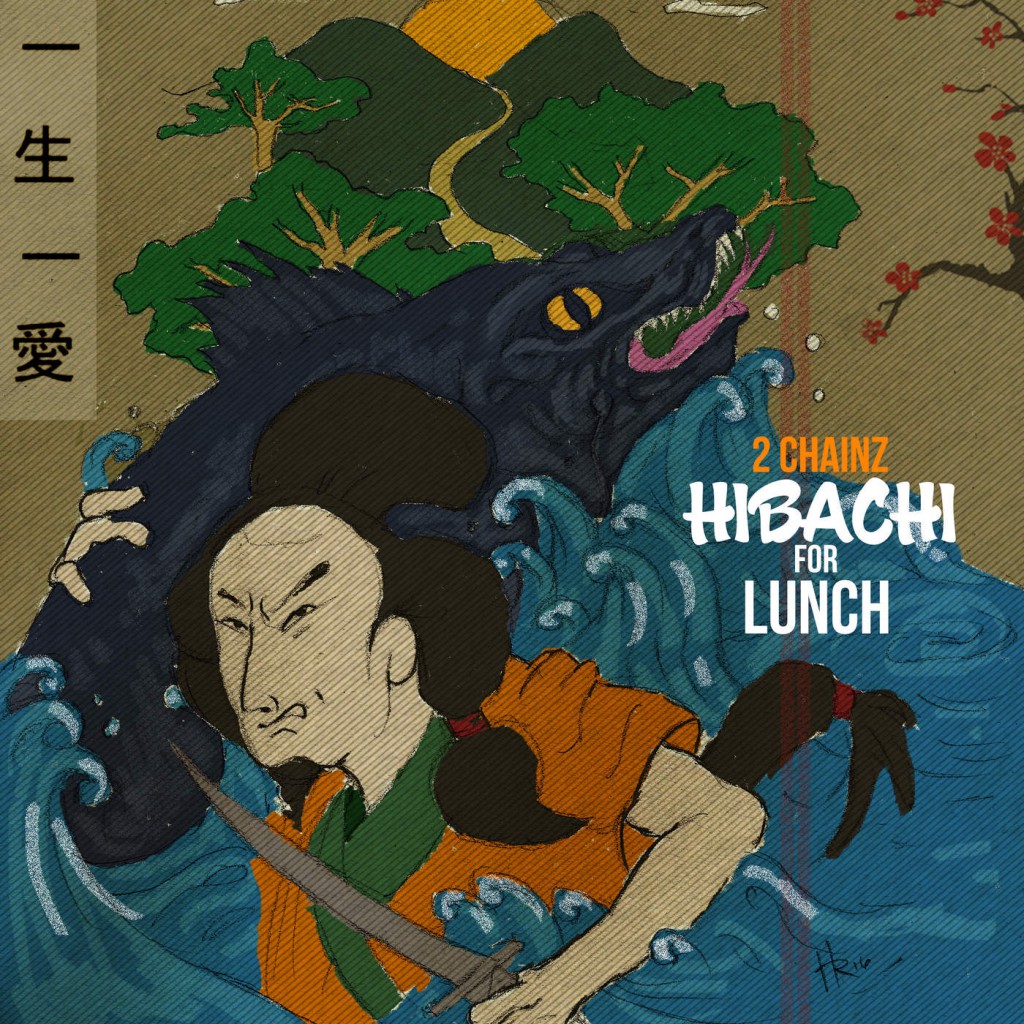 FRIDAY'S TRACK
Martin Garrix – Hold On & Believe feat. The Federal Empire
Sometimes music doesn't have to be artsy or shroud itself in hidden messages, sometimes music can just be fun. This is exactly what Martin Garrix brings to the table here with Hold On & Believe. It's a joyous mix of tones and sing-along vocals to a flow that rises and falls just at the right times. This one promises to keep us all dancing till we feel those summer vibes again.
FRIDAY'S ALBUM
Carla dal Forno – You Know What It's Like
A self-assured debut album, You Know What It's Like is an intense, gloomy, subversive affair. Her voice lends itself effortlessly to crafted sombrely theatrical instrumentals, all of which invoke visuals. Listen to album in different moods, and you'll get something different from Carla's vocal performance.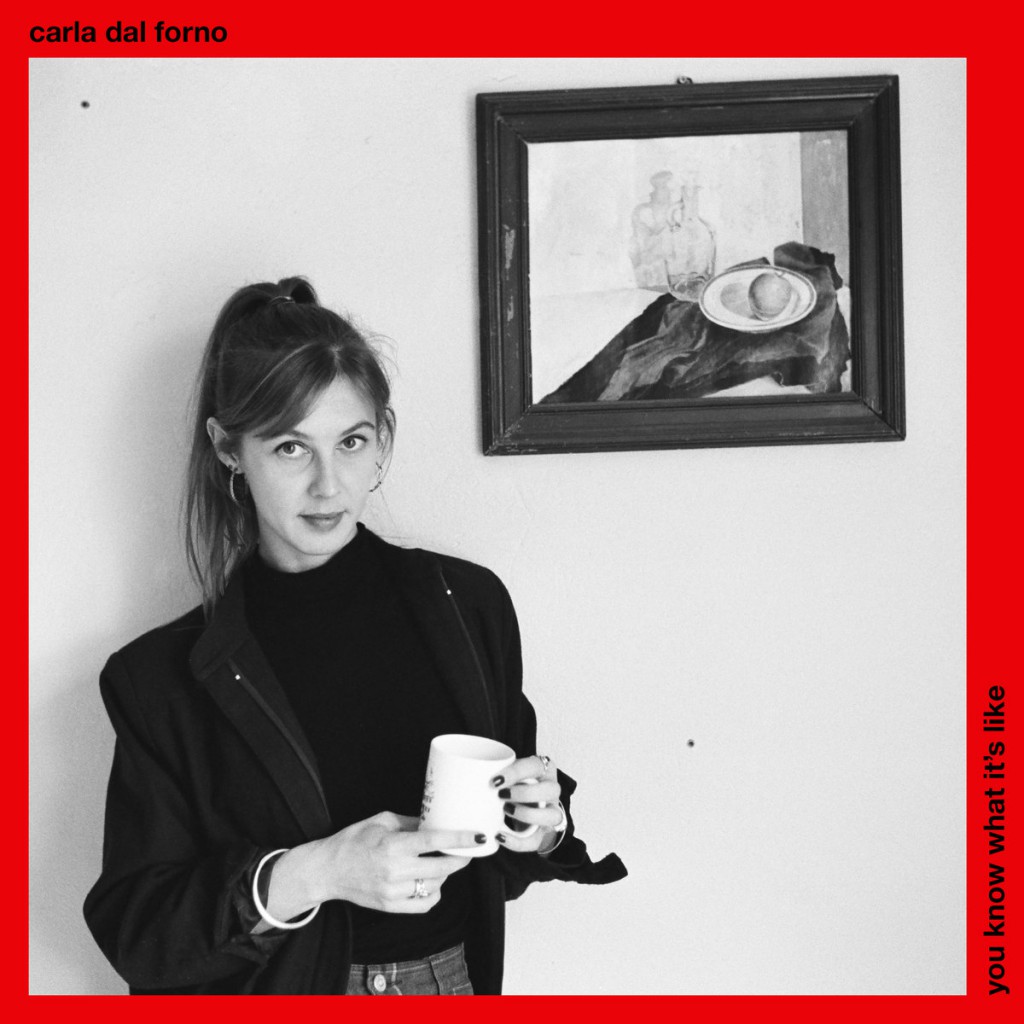 SATURDAY'S TRACK
Charlie XCX – After the Afterparty feat. Lil Yachty
It's the likes of XCX who now control which direction pop is heading. In the spirit of both Halloween and staying out really late, Charlie leads an army of pink zombies to an after-afterparty. With a little help from Lil Yachty, the two sail into the early hours with a hyperkinetic light-hearted song you'd bellow stood on the sofa rebelliously as your housemates tell you to be quiet, or join you, depending on their mood.
SATURDAY'S ALBUM
Frank Iero and the Patience – Parachutes
Former My Chemical Romance and Leathermouth rhythm guitarist, Frank Iero is back with his latest solo offering that fans should be more than satisfied with. Sprinkled with memories of 2000s post-hardcore, and unsurprisingly excellent guitars, this is well worth a listen for anyone missing out on music with anthemic screams and a break-neck pace.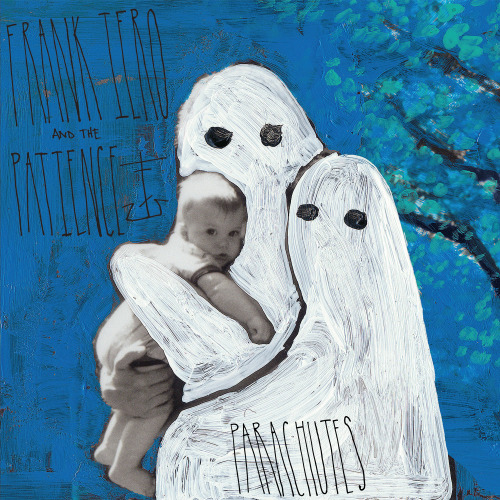 SUNDAY'S TRACK
Bearcubs – So Long feat. Secaina Hudson
Sultry electronic record So Long is enough to perk your ears. "Why'd you take so long to call last night, are you really busy, is it a lie?" Sensual and sincere, Secaina sings and serves up soul to an hypnotic instrumental from Bearcubs. The synthy joint is enough to make you want more and that can be delivered too, with the EP release of Chroma.
SUNDAY'S ALBUM
A$AP Mob – Cozy Tapes, Vol. 1; Friends
The highly anticipated 'tape' from the A$AP Mob has arrived and hasn't failed to deliver. Featuring the likes of Wiz Khalifa, Tyler the Creator and the UK's very own Skepta, Cozy Tapes demonstrates how effortlessly the 'Mob' work as a cohesive unit, easily bringing guests to drop verses. Although the now [unofficially] disbanded Odd Future were once compared to them, it'd be more accurate to now to credit A$AP Mob as a modern day Wu Tang.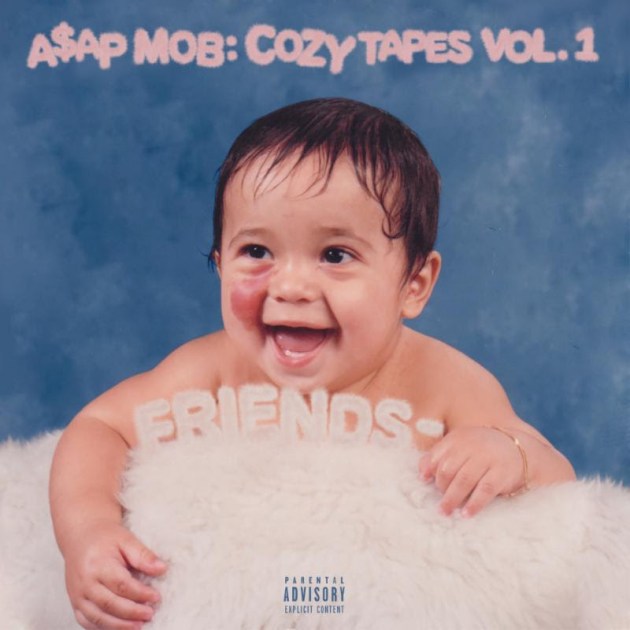 Comments
comments