If you're thinking about living in a private house this year, we have all the information you need to ensure you stay safe and protected during this exciting time!
If you're searching for a house in the private rental sector, first of all, don't panic. You're not going to miss out on any of the Freshers' experience, in fact, you're about to become one of the cool kids who goes straight into independent living (trust us, you'll understand when you get here).
But with the added independence of renting your own place come some extra security issues you need to be aware of:
Rogue Landlords
Unfortunately there are some landlords who are out to steal your money.
So we recommend you apply for housing through Coventry University's letting agent FutureLets. The peace of mind is worth its weight in gold. Going with a trusted agency means you don't have to worry your landlord/lady is not legit.
As FutureLets work with the uni, they're only looking to house undergrads and postgrads from Coventry University, so you're guaranteed to live with other students. You're also more supported, as there's always someone on hand to help you out should you need it. So you get the care-free independence of

renting your own pad (but with all the homeliness of halls!)
If you do decide to rent privately there are some extra things you should watch out for. There are loads of privately rented houses and landlords who will treat you exceptionally well, but it's the few dodgy ones who give landlords a bad rep.
If you find your dream privately rented home, here are some useful guides to be aware of:
Deposits
Not everyone knows that their landlord has to give their deposit money to the Deposit Protection Service within 30 days of receipt. This is a law, which was introduced in 2007 to help protect your money. Get to know the DPS website, and remember to keep the letter with your deposit code safe when it arrives. You'll need this when you come to claim your deposit back.
Read your tenancy agreement carefully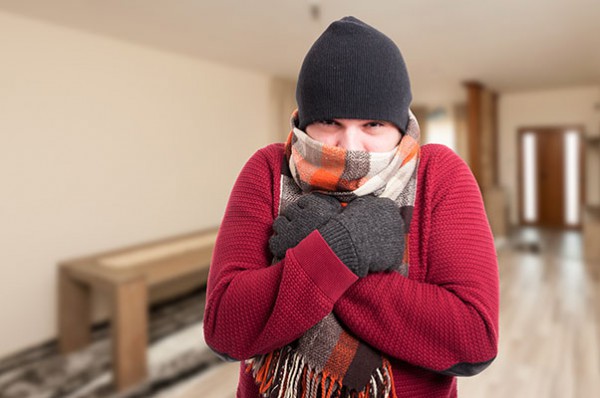 Your house must be kept in good repair, hot water and heating should work at all times.
Read your tenancy agreement carefully which will outline details about repair responsibilities. Talk to your landlord about the repairs that need to be carried out and put it in writing, if he/she refuses then get advice, but don't withhold rent as you don't have the right to do this and your landlord could end up evicting you. If you think the condition of the property is affecting your health, contact the Environmental Health Department of your local council.
The property ombudsman
If you have a dispute you are struggling to settle, then you can contact the Property Ombudsman, who will act as mediators. But that's probably for later down the line. A useful aspect of this service, which you can use now, is the 'Find a member' search. You can search the name of the person advertising a home, to see if they have registered. All reputable landlords should have signed up to this.
You can also check an agency's website to see if they have the ombudsman certification.
House Viewings
Insist on viewing a house before signing for it. We know at this fraught time it can be tempting to go with the pictures online and hand your money over to get things moving, but there's always time to check a house actually exists!
Check all the amenities, and take photos of any damage/repairs needed etc. If your letting agent or landlord/lady hasn't given you an inventory list, they should have.
Make sure you check the inventory list thoroughly, and if you're struggling to get one, make your own. Find out who will be responsible for the maintenance of the garden and who will provide furniture and utensils etc. Remember that in the unlikely event that anything goes awry at the end of your tenancy, you'll want as much evidence to use as possible.
Legal safety standards
Ensure your landlord is meeting legal safety standards and has the following:
Gas Safety Certificate
Safe electrical equipment
Fire safe furniture
If you need further assistance, you can contact FutureLets on 024 76 158 158 or email enquiries@futurelets.co.uk.
Comments
comments