Think you know Coventry? That's what they all say! We've got the low-down on some Coventry city secrets people  still don't know about, which reveal just how much is really going on in our city!
If you read on, you'll see why we should all be thinking of Coventry as one of the best upcoming cities!
1. £37 million water park in progress
Yep, that's no exaggeration, its taking place right outside of our office, so we're literally watching it happen! Coventry is going to be the proud home to the most incredible new sports centre as of 2018, (so you've got a bit of time to get here!).
According to the council, the new building will be home to a "water park with slides, 25 metre swimming pool, gym, climbing wall, squash courts, dance studio and day spa".
The innovative, round building will even light up evocatively at night!
You've got time to get ready for summer's full of holiday-style, poolside fun come next year!
2. FargGoVillage
Coventry's hidden gemstone has been thriving for over 2 years now, but there are still Coventry people amongst us who don't know what or where it is!!
And you'll find it at the bottom of Far Gosford Street.
It's a cultural hub, full of independent shops, cafes, bars, eateries, performance spaces and food vans. It brings a new dimension of life to Coventry, with its aesthetic based loosely around that of London's Camden or Brick Lane. I say "loosely" because when you're there, it doesn't feel like it's imitating either of these places.
It is truly a magical fun day or night out, where you can explore Coventry's subcultures in greater depth.
3. Midland Air Museum
One of the county's leading independent aviation museums. The Midland Air Museum is a unique aeronautical collection established in 1967, which many people do not seem to know about! Interested in jets and aircrafts? Then you must visit Midland Air Museum!
4. War Memorial Park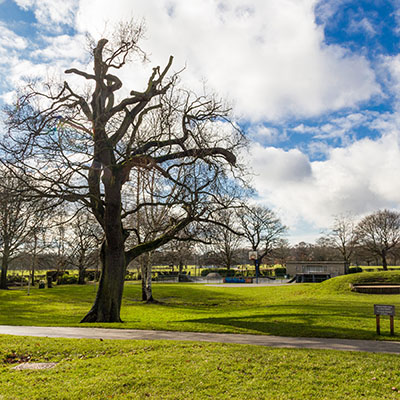 This is Coventry's premier park where you can go for a casual visit, or take part in one of the many events that take place throughout the year.
Coventry Events in October 2017
Here's what's on offer this autumn up until Christmas! 
The Tin Open Mic
Delightful local music in an atmospheric Old Coal Vault.
When? 30 July 2017-28 January 2018.
Where? The Tin 1-4, The Canal Basin, St Nicholas St, Coventry, Cv1 4Ly
Secret Valentine
An exhibition of works by Li Hui.
When? 06 October-22 October 2017
Where? Coventry, Herbert Art Gallery & Museum, Jordan Well, Coventry City, CV1 5QP
Godiva Rocks
A fascinating musical featuring a host of hit songs from Coventry artists through the decades.
When?  07 October-21 October 2017
Where?  The Belgrade Theatre, Belgrade Square, Corporation Street, Coventry, Cv1 1GS
Coventry Zumbathron 2017
The biggest Zumba party in the city is back and bigger than ever!
When? 01 October-21 October 2017
Where? Square One@ The Hub, 4 Jordan Well, Coventry, CV1 5QT
Have you uncovered any more secrets about our inspiring city?
If you care to share, let us know on our social media channels!
Back the City of Culture 2021 Bid!

According to Coventry Telegraph, Coventry tourism could grow by a third on the back of the culture capital 2021 bid.
Back us in the bid for City of Culture 2021, our city is a place of discovery and hope, a city with a story to tell… a city on a journey. We could do so much more if we win UK City of Culture 2021 (like the thrilling Museum of the Moon that travelled around the world and came to Cov).
What do I need to do?
All you need to do is like the Coventry City of Culture 2021 Facebook page, Follow City of Culture 2021 on Twitter and/or follow City of Culture 2021 on Instagram.
Find out more about City of Culture on our website.
---
Reference: 
Coventry Telegraph: http://www.coventrytelegraph.net/news/coventry-tourism-could-grow-third-11926943
Coventry Waterpark image source: flickr
Comments
comments