Student Experience: BA Hons Spanish Student, Caitlin Lavin's School Placement Experience in Madrid
Hola, hello! My name is Caitlin Lavin, I'm 22 years old and I am just about to graduate Coventry University after completing a BA Honours degree in Spanish.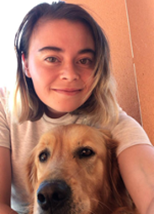 I spent last academic year working in a bilingual primary school called Colegio San Gregorio, in Galapagar, Madrid, Spain, as part of my Spanish degree and thought I would share my positive experience.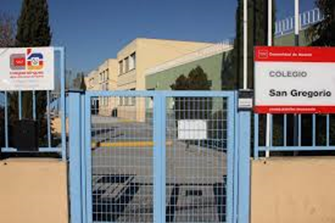 I applied for the placement through the British Council. The application process was straightforward and very efficient. I travelled to Spain in September 2018 ready to take up my place in October. I went out a few weeks early so that I could sort out a Spanish phone, my NIE (this is a green card that states you live in Spain – you need one to work in Spain), and also my bank account. All these processes were not difficult and people were accommodating.
During my time  in Galapagar, I stayed with a lovely family who spoke absolutely no English. I did this deliberately so that I was forced to speak and practice my Spanish constantly. After a few weeks, I asked my land lady if I could go to work with her at her fruit shop at the weekends, and she willingly accepted my offer. Doing this gave me contact with other members of the general public and allowed me to practice my colloquial Spanish with them. Staying with a family almost made it easier in some ways because if I made a mistake, we all laughed about it and then they corrected me. In no way did it feel awkward or unwelcoming. I found the family I stayed with on Homestay.com.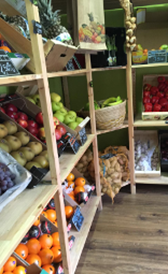 When I arrived on my first day at the school, it was clear that all the staff were really excited to see a fresh young face. They immediately made me feel like I was a part of the team, and provided me with many opportunities to improve my Spanish as well as gaining teaching experience. I was initially placed with year 4, but after a few weeks, I was asked if I wouldn't mind helping out years 2 and 5 as well. At the time, it seemed really daunting, but I am always up for a challenge and I'm very glad I accepted.
My primary role was to help the students develop their English skills in Writing, Reading, Listening and Speaking. I found the most effective ways of doing this were playing games, role play, and flash cards. In this placement, I found knowing Spanish a necessity as some of the younger learners were not able to communicate effectively in English and became stressed and upset. It was really heart-warming to hear the students in the corridor shouting my name and waving at me throughout my time there, I felt truly appreciated.
One of my main tips for anyone considering a placement like this is to get involved in things at the school. I dressed up as a pirate along with the year 4 class I was with in the Christmas concert, and they absolutely loved it!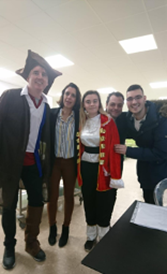 I would recommend being a language assistant to anyone. It really helps to boost confidence, and also helps you to really develop not only language skills, but also people and social skills as you have to talk to the students' parents sometimes.