Guest blog written by Mark Holton, Group director of organisation development, Coventry University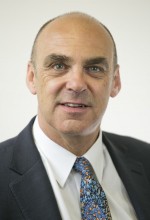 We can all read thousands of books that talk and advise about the traditional leadership and management skills needed to plan, manage projects, work efficiently as a team and cope with organisational change.  However, in this Snapchat, Instagram, Pokemon Go generation, I feel we need to revisit this arena and ask: What might be the capabilities we need to consider for our organisations to thrive in the 21st Century?
Personally I feel when we are thinking about organisational change we need to look around us at the world as it is now, and what it might be like tomorrow to consider what skills and attributes we need. I feel that the ability to sense what is happening in the world around us – a good set of antennae and the ability to seize opportunities, adapt and address challenges along with a good measure of agility, are right at the top of the wish list.
The second capability for me that organisations need for the 21st Century is learning to love the digital world.  Some have naturally been brought up in this world but many others (and I include myself here), don't have this digital fluency woven into their DNA – yet we need to embrace it and integrate new technology, communications and communities into everything we do. How will tomorrow's generation work, learn, play and form communities within the knowledge age – what will the next wave of technology disrupt and how can we embrace that disruption to create better futures?
The third capability for me is embracing and mastering a Global, International and Intercultural world of work. We need to think and act like global citizens and leaders, but this takes much more than travel alone. The richness of diversity, the intercultural skills to thrive across geographies and within diverse communities locally are part of our everyday lives and a core capability for organisations.
Finally, 21st Century Working… where we work, when we work, how we communicate …it's all up for debate! With the immense flexibility of technology and logistics the world now offers us, it is very often immaterial what location we work in.
All of the above re-inforce one of the most traditional capabilities and re-emphasise its importance … the capability to lead. Who leads, when, and for what purpose is another interesting question in light of the changes and shifts we are seeing in terms of structures, systems and processes within organisations.
We live, as they say, in interesting times. I've talked here about antennae and agility; learning to love the digital age; global and international capability; new ways of working and leadership. I would genuinely welcome your thoughts on my essential capabilities for the 21st century as well as knowing what yours are.