Helen Lau, knowledge exchange manager at Coventry University, discusses how entering into a Knowledge Transfer Partnership can open up new doors for your business in the latest in our series of Business Matters articles for Insider Media.
Coventry University is making huge strides in our work to support business growth by spreading the knowledge of our researchers and graduates across a growing variety of sectors.
We have a long and successful history of working with companies through knowledge transfer schemes, including more than 15 years' experience with Knowledge Transfer Partnerships (KTP).
With a KTP, the overall aim is to improve a business's competitiveness and productivity through harnessing the knowledge, technology and skills a university can provide. To do this, we assign an academic researcher to help a business create strategic and profitable change within their company, with solutions enforced by a graduate who works more directly with the company on a day to day basis.
We are currently spreading our net further than ever by moving into KTPs in new sectors, having secured our first projects with arts and creative companies in 2018.
Right now, we are involved in nine active KTP's, with recent projects seeing our academics and graduates take on work in areas such as Gloucestershire, Bristol and Jersey, covering sectors such as health, business marketing and agroecology.
One example of a current KTP success story is our work with Life Science Group Limited (LSG), based in Bedford.  This company provides custom biological products and services to Pharma, Biotech, CRO and universities worldwide. Over the course of the KTP, we are aiming to help LSG provide high-quality, fully defined alternatives to animal-derived products, which they are seeking to produce for both scientific and ethical reasons. In addition, the introduction of new legislation is prohibiting the use of animal-derived products such as Foetal Bovine Serum (FBS) in many research, development and production applications.
We have been involved in more than 120 KTP's across a huge range of sectors including engineering, computing, design and business over the years.  Each represents a unique challenge with its own set of problems to overcome, but the results we have achieved speak for themselves. The latest information from Innovate UK, who part fund the KTP programme across the country, shows that the average outcomes from a KTP for a business include an increase of over £240,000 in annual profits before tax and the creation of two new jobs.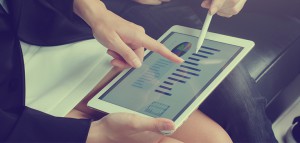 Any project we undertake can last between 12 months and three years, depending on your business need, but many of our more recent projects work on a three year plan.  This is proof that what we are doing is having tangible positive results, as we are able to take on larger projects with confidence and are trusted to enter into longer lasting relationships based on our successes. We are not afraid to really commit long term to get the required results.
We are currently working on a KTP with SEL Environmental, based in Blackburn, who want to investigate the improvements green rooves could bring to the biodiversity of urban areas when brought together in 'networks'.  A two year KTP has seen ground-breaking strides made to investigate not only what the benefits of this would be to the environment but also how changes could be implemented practically and efficiently.
Our KTPs have helped change not just the businesses who we have partnered with, but the industries they are based in.  Having a highly skilled graduate and an experienced researcher on side for your project ensures you are at the cutting edge of your industry, so we have high hopes for every partnership we enter into.
Nexus Creative, a Worcester based traditional and digital marketing communications agency, have entered into a KTP with us to develop a bespoke client management system which will allow the business to inform clients of the qualitative impact of their campaigns.  For digital marketing this is a revolutionary step and one we are helping Nexus to take.
We have maintained a high level of success with our KTP's for a number of years now and the scale of the projects has grown alongside that.
We believe that a KTP is a unique way to grow your business naturally and efficiently and right now we are ready to take on new challenges more than ever before.