Special Visiting Lecture: Daniel Simon
On 16th April 2014 at 17:00, the Automotive and Transport Design Course at the Coventry School of Art & Design was delighted to host a visit by one of the world's finest concept designers and automotive futurists, Daniel Simon. Best known for his designs in movies (Tron: Legacy, Captain America, Prometheus, Oblivion) and his books Cosmic Motors and Timeless Racer, Daniel dropped into Coventry University to give an informal lecture about his experiences and work.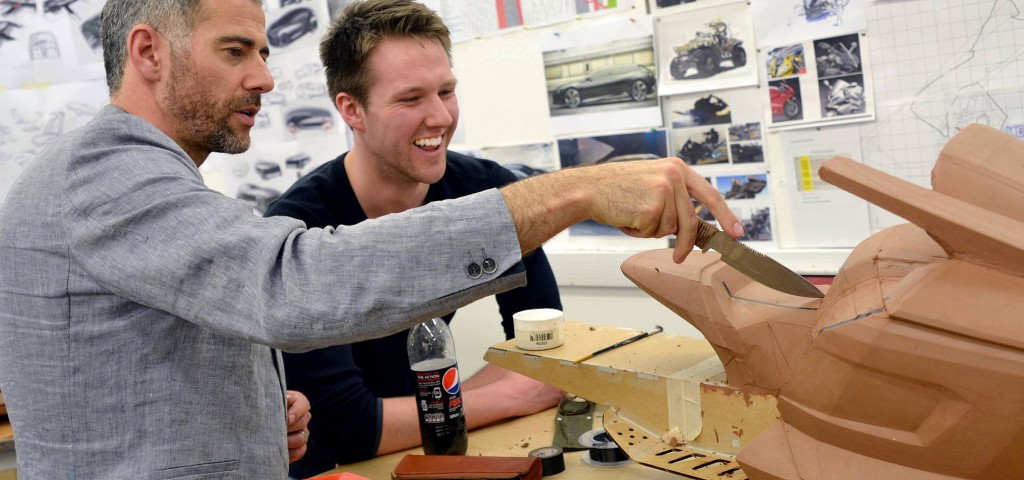 He also give his highly valuable advice to students about their own individual degree projects. Daniel's dedication and patience to the visit was impeccable – staying until 22:00 to look at student's clay models, poster designs, and to sign books/laptops/phones.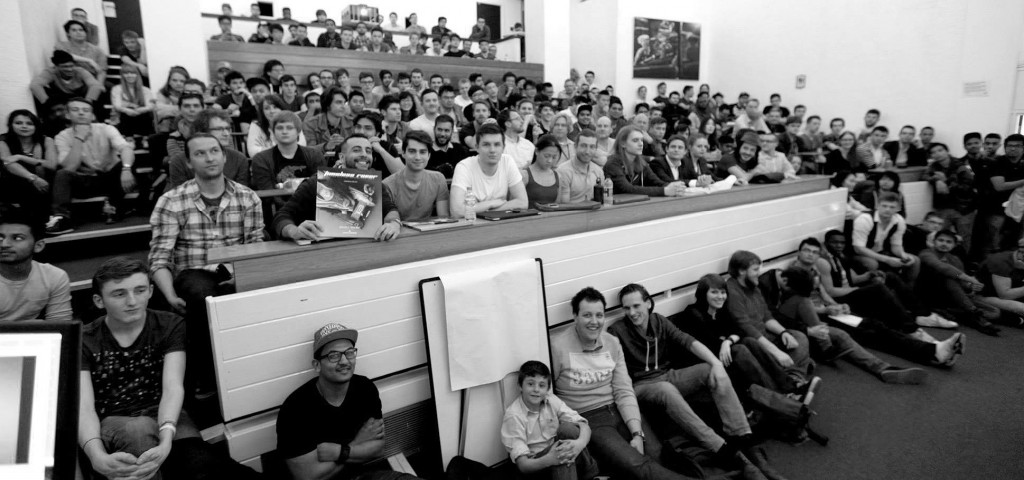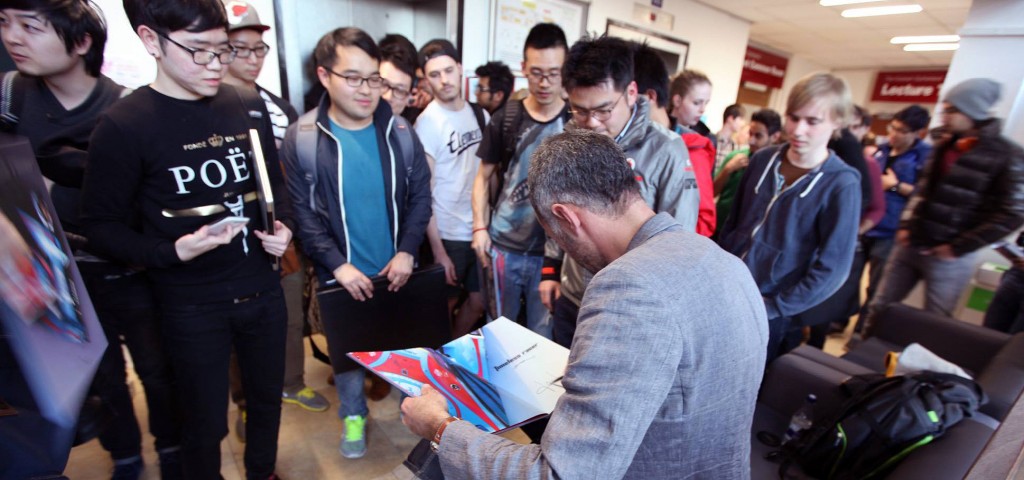 The Daniel Simon mania was epic: a packed out lecture theatre (even during the middle of the Easter holiday) and lots of very satisfied students. Our sincere thanks go out to Daniel for being such an awesome guy.
SH