Engineering students tour the construction of Scarborough's Leisure village
With three months to go before completion, building contractor Willmott Dixon welcomed students from CU Scarborough to visit the site of Scarborough's Leisure village, home to Scarborough Athletic Football Club's new ground. The £15 million leisure development is the third project the contractor has worked on at the Weaponess Site, alongside Scarborough UTC and the students' own CU Scarborough building.
Neil Tyler, Senior Build Manager at Willmott Dixon alongside Andrew Jordan, Technical Apprentice, demonstrated to the group how elevations and architectural plans translate to a busy construction site. Neil commented, "Willmott Dixon are keen to open our doors to the community and, in particular, welcome the next generation of engineers – hopefully inspiring them to work within our fascinating industry."
Whilst touring the site, the students learnt about many aspects of the build including ventilation, power supplies and heating systems. They discovered the importance of choosing the right materials – such as having chlorine resistant ceiling panels in the pool and compression-absorbing timber flooring in the gym.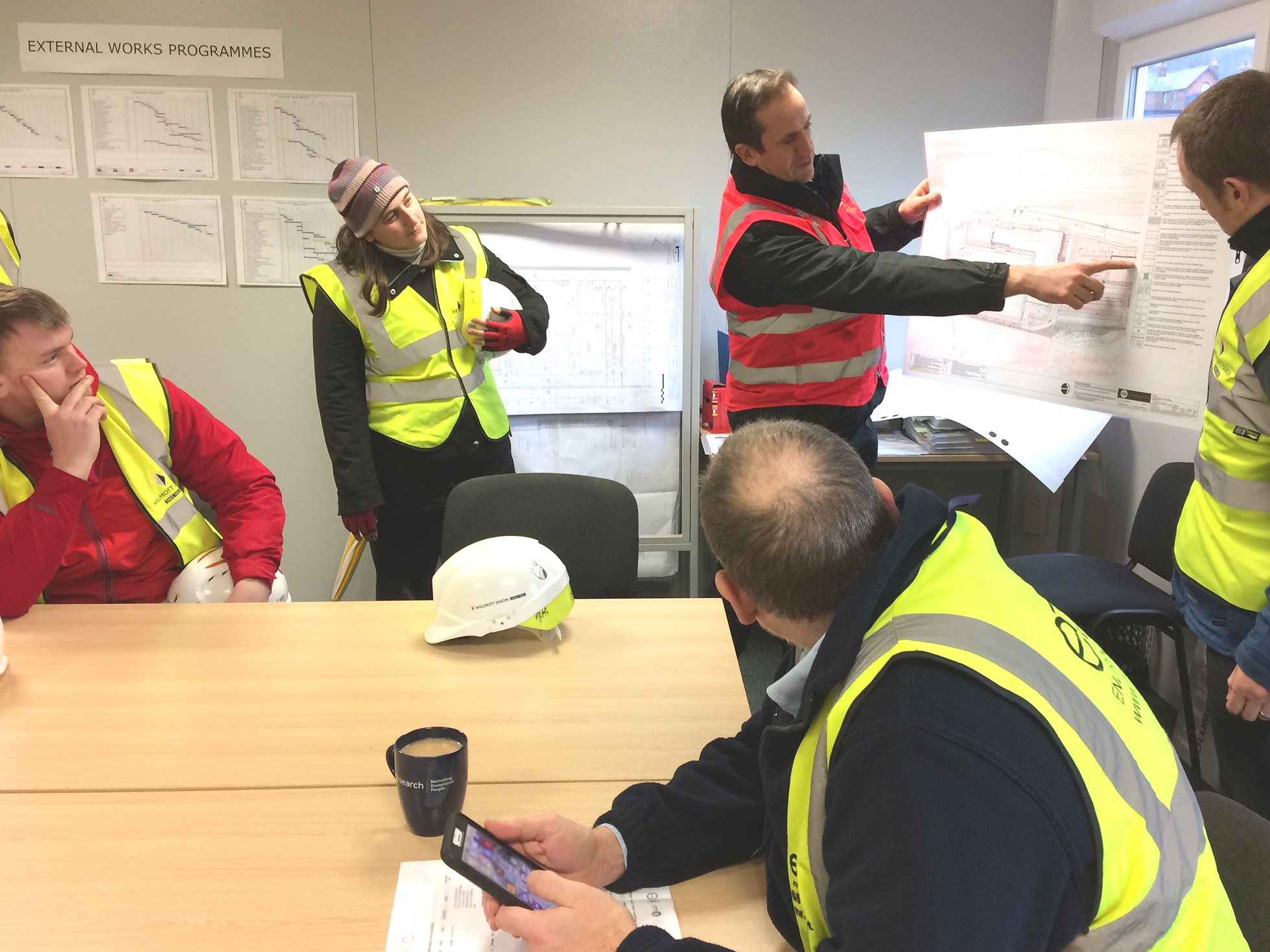 The project management side of the tour proved a real insight for the students. They experienced first-hand how the Willmott Dixon team handle workflow issues including last minute redesigns, working to strict deadlines, staffing considerations and the importance of keeping the site tidy.
Simon Johnston, Engineering tutor at CU Scarborough commented "It was great for the students to see first-hand the practical applications of the theory they are studying in their degrees. Seeing how different trades and disciplines come together to complete a large-scale project was extremely valuable for them, as well as getting a better understanding of the variety of tasks a Project Manager is responsible for."
The eight students are all on the Engineering Foundation Year, and will progress to the Combined Engineering BSc (Hons) Degree.
Comments
comments