by Dominica Netto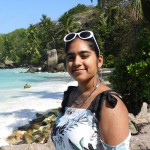 Dominica is studying BA International Finance and Accounting. She's currently spending the summer before her final year working as an Accounts Administrator. Dominica enjoys spending time with her family and friends, travelling and exploring, listening to music, and playing the piano.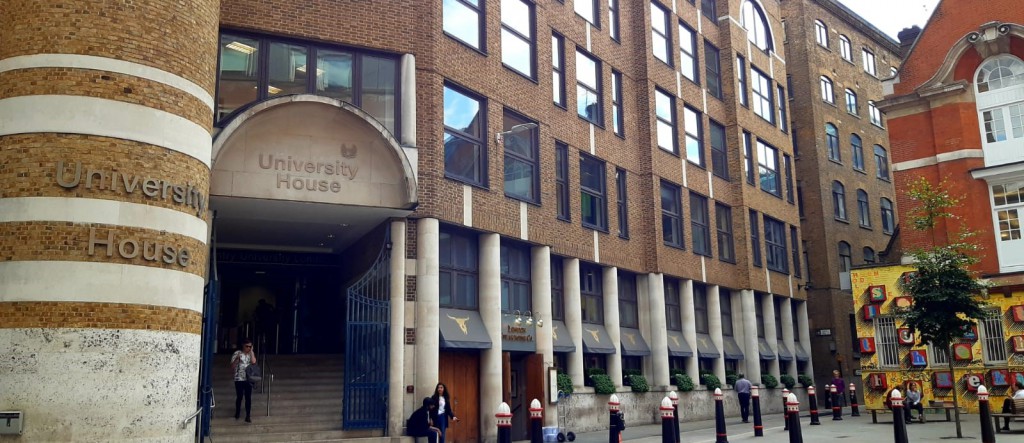 Welcome to Coventry University London! The university's facilities focus on the courses offered at this campus, so students can get the best of their time in university. This is the entrance to University House.
As you enter the campus, on the right you can find the Reception and the Café, where you can buy a snack or drink to keep you going and energized between classes! You are sure to be welcomed by Khalid and May each time you visit.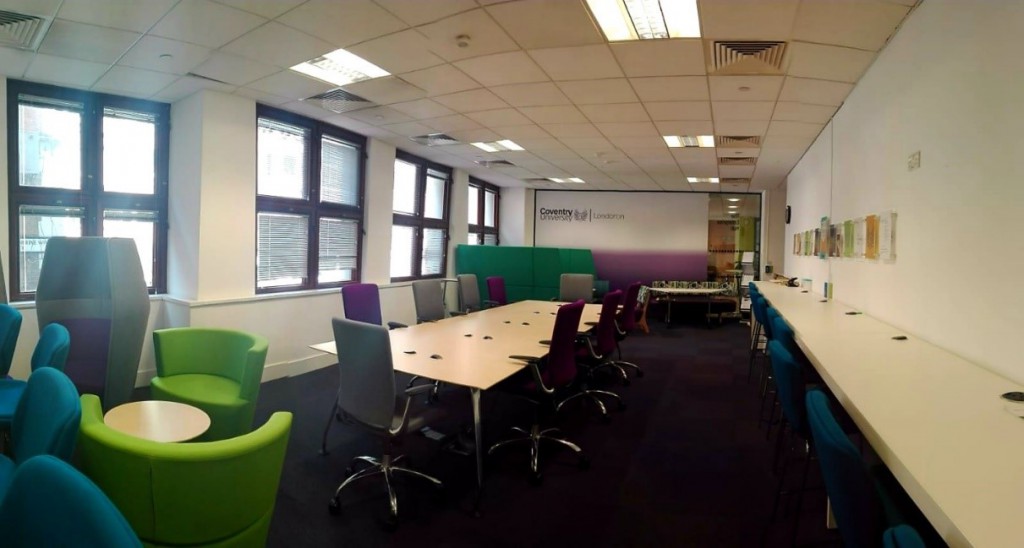 The Enterprise Hub can also be found on the ground floor. This is an exclusive room for all those students who are working on startups and business plans. They get to discuss and develop their businesses with staff from the university, to help and guide them on their path to success!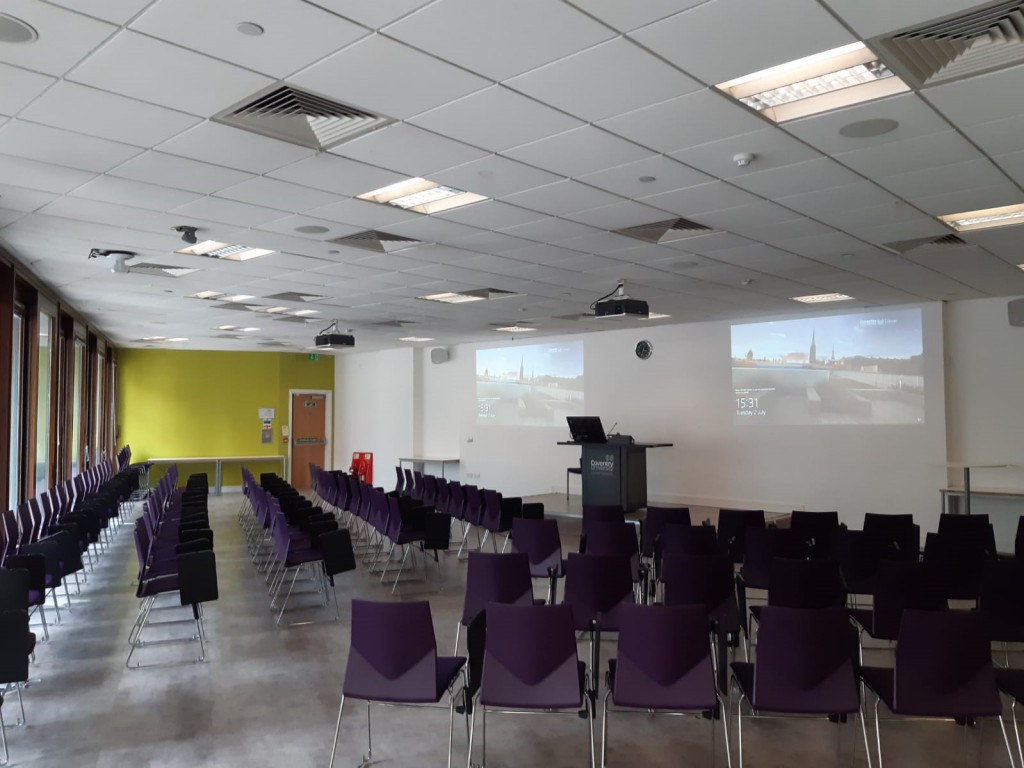 The Main Lecture Hall (G.09) is also located on the ground floor. As well as your usual lectures, the university holds events such as guest lectures and networking events for students, allowing us to gain insight into how their industry operates from experienced professionals.
Going up to the third floor, you can find the Student Information Desk, which helps you with your various concerns and queries. On the left, you will enter the Library, which includes Huddle Rooms, perfect for group study and coursework meetings with no disturbances. Each Huddle Room has its own screen which helps in times of practicing for presentations. There is also a Quiet Study Room, for those who prefer individual study with no distractions. You can find a number of academic books in the library, and even more sources on the online library! In addition, there are computers and laptops for student use within the library.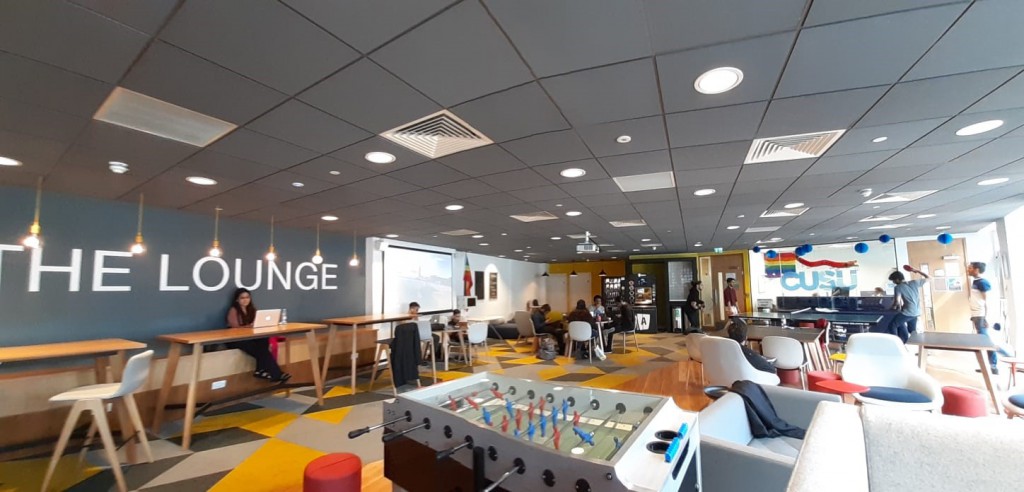 The 3rd floor also holds the Student Lounge, where students can take a break and relax between classes. You can get some grub and unwind here, as well as engage in a fun game of table tennis, foosball or FIFA with your peers! There is also a pool table placed on the 2nd floor for some friendly competition between students. The CUSU Coventry University London office is situated in the lounge, which is responsible for societies, course rep systems and much more!
On each floor, seating areas can be found, such as this one on the 4th floor. Students can eat, study, and engage with others here during the day. The 4th floor also holds the new Mac Room and Fashion Studio specially designed for the fashion marketing students.
Two floors in the Cutler's Exchange Building are the newest additions to the London Campus, which you can walk to in less than a minute! The exclusive Postgraduate Centre is located on the 4th floor, which includes class rooms, study booths and group study areas with personal screens. The 5th floor is the Financial Suite, open to all students. This floor is equipped with a computer lab, Bloomberg Terminals and an S&P Market Intelligence Suite.
The campus is packed with facilities to support its students. As a student here, I strongly recommend taking full advantage of these resources provided by the university. I hope this encourages both current and prospective students to benefit from their time here!