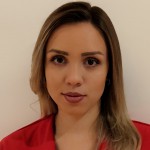 by Natalia Lach
Natalia is in her third year studying BA International Finance and Accounting. She loves travelling to far-flung destinations but also exploring everything London has to offer, from street food to festivals to romantic walks. Natalia works as a concession team leader at Wembley Stadium, has completed two internships, and is a Student Ambassador.
I have been obsessed with London since I was a seven-year-old and my dad took me here for the first time. I love London for its old, monumental architecture and super-modern skyscrapers, I love it for the hustle and bustle of Oxford Street and peaceful nature in the wonderful parks. For the most amazing music festivals, charming Christmas markets, atmospheric pubs, restaurants and hundreds of theatres… for magnificent churches, museums, colourful and hipster style of Camden Town not so far away from the affluent and stunning Royal Borough of Kensington. In other words, I love London for its enormous diversity.
Regent's Canal is my ultimate favourite place for a walk in the city. Whenever my family or friends come to London this is a compulsory place on our bucket list. If you want to get some fresh air in the big city of London, see people living their lives on tiny boats, listen to the birds singing and have a taste of delicious street food this experience is perfect for you!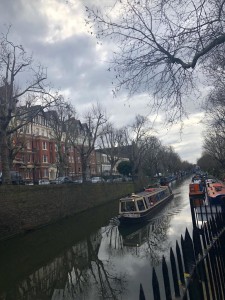 My usual starting point is the Little Venice part of the canal. You can get there on the Bakerloo line to Warwick Avenue station, which is only five minutes from the canal. I was absolutely amazed by the peaceful and relaxed atmosphere there, charming, colourful boats and cute little bridges which remind me so much of the ones in Venice, Italy. The place is truly romantic with plenty of small cafes and restaurants on the water.
It's up to you if you want to walk among the canalside or take a boat and go for a trip through the beautiful waterways in there.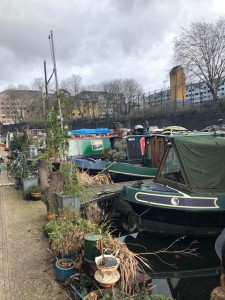 From Little Venice I usually continue my journey to the St John's Wood part of the canal. This is the best place to see what real life on a boat looks like. Whereas Little Venice is a popular tourist destination, they rarely get to St John's Wood. I was genuinely captivated by the authenticity of this adorable 'estate of houseboats' with tiny rooftop gardens and decks nicely decorated with flowers and colourful lights bombs. Being there makes you realise how many different shades London actually has. Just a few miles away from the City of London with a thousand of offices and headquarters of the biggest financial institutions in the world, there is a magical and unique place where time somehow has slowed down. A place to take a deep breath and relax, Regent's Canal.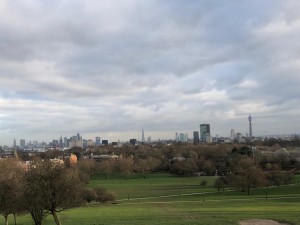 After passing St John's Wood, you can get to Primrose Hill. This small mound is located at the edge of the famous Regent's Park. Traditionally, you should reach the top walking backwards and you will see many people doing so. However, I personally still haven't found out what the reason behind this is. Anyway, however you get there, either walking forwards or backwards it is a lovely place for a little break. I usually take a blanket with me to lay down for a bit admiring a stunning panorama of London.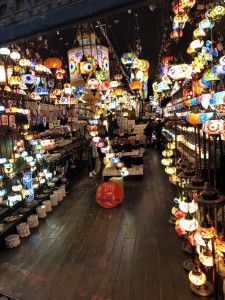 Last but not least, I want to mention Camden Market where I normally finish the journey. With countless stalls, food trucks and bars offering food and other products from all over the world this place is definitely worth visiting. Some of my favourite lunches there are Venezuelan pies with soured cream and Peruvian chicken wraps with coriander. There is also a marvellous rooftop bar above the market full of beautiful flowers and plants, live music and a nice variety of drinks and cocktails for everyone.
Hopefully, I have encouraged you to visit Regent's Canal. If so, get ready, plan your journey and explore its beauty!