Guest post by Dr Annie Bryan (Research Impact Officer) and Dr Jen Whale (Research Development Executive), with thanks to Dr. Anita Franklin, Centre for Innovative Research Across the Life Course
Making the world a better place is a key motivation for many researchers. Indeed, bringing about change outside of academia- and being able to demonstrate this- is becoming ever more important for universities. Widely understood as a component of the Research Excellence Framework (REF) exercise, demonstrating research impact is also increasingly significant in terms of securing research council funding and developing researchers' professional skills, as well as being rewarding on its own terms.
But whilst few would dispute that making a positive difference is an incentive to undertake research, often it is difficult to know how to achieve this. One Coventry researcher who has made a splash in this area is Dr Anita Franklin, Reader in the Faculty Research Centre for Innovative Research Across the Life Course. We spoke to Anita about her experience of engaging with people outside of the university so that they can benefit from her research.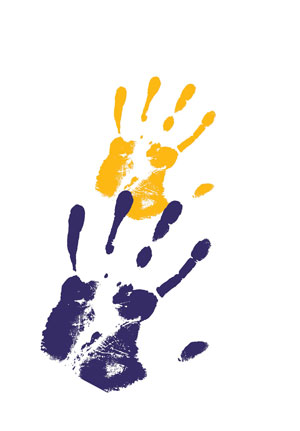 Anita's work addresses two broad themes: giving a voice to disabled children to protect them from abuse; and exploring issues which are important to disabled young people. In both arenas, Anita has influenced policy and practice. According to Anita, it is hugely beneficial to link up with organisations which will deliver your key messages. By understanding the needs, practices, and priorities of these external bodies, researchers can build mutually beneficial partnerships in which their own work can be used by the organisations as they lobby for change.
Anita emphasises the importance of listening to stakeholders and respecting their expertise. She cites her work with disabled young people as an example. From the beginning of the research process (i.e. the bidding stage), she involves the young people and the organisations which support them. This helps to form meaningful research questions and align the research to the needs of the end users. Additionally, by building lasting relationships with these individuals and groups, Anita has gained access to other networks, including parliamentary groups.
As well as engaging with stakeholders directly, Anita recommends keeping an ear to the ground for policy developments. By being ahead of the game, it is possible to link up one's own research to the issues which practitioners are facing. Anita acknowledges that engaging with networks and current debates can be time consuming, but advises that it is definitely worthwhile in terms of enabling her to make a difference through her research.
Whatever your research topic, the insights which Anita provides can certainly be replicated in terms of influencing policy, which is certainly a widely held aspiration for many researchers. Thank you to Anita for sharing her tips and experiences- we hope that they will inspire others to make a difference through their own research.
For more information on Anita's work, check out her Pure profile. For further support on research impact, contact the Research Excellence Unit: reu.ro@coventry.ac.uk
Comments
comments