Full version of this article is published in the Chartered Institute of Logistics and Transport (CILT) Focus.
---
The Covid-19 pandemic has challenged the responsiveness, resilience and restoration (3Rs) of local supply chain businesses to global supply chain networks. Covid-19 has not only disrupted but also destructed supply chains businesses and demand for goods. The resulting hit to manufacturing units and economies, has been substantial. Failing to react to this disruption could have long-term implications to the bottom line for the industry. It is especially important for the SMEs to make important and careful adjustment. Unlike the major companies, SMEs often do not have enough resources to withstand such a disruption and can have serious business implications. Here are some recommendations to prevent the supply chain from further damage.
Supply Chain Visibility
Transparency has been critical during the Covid-19 pandemic. Real-time access to tracking information allows retailers, carriers, and suppliers to easily and seamlessly route shipments or re-position inventory. Supply and demand patterns are fluctuating considerably, hence, it is important to capture and communicate variations to facilitate reallocation. It is important to establish one source of accurate data so that all supply chain parties can act in harmony. Tools such as Logistics Capacity Assessment (LCA) assesses tactical elements of infrastructure and services that impact the supply chain's ability to function in an emergency.
Understand the Geography, Stakeholders and their Capacity
Knowing the level of risk to the relevant geographical areas of supply chain is imperative. Mapping the local and international players in a supply chain to understand their roles, responsibilities, and capacities in an emergency is important to ensure a coordinated response by organising multi-sectoral meeting among key stakeholders such as government agencies, NGOs, and private sector. A lack of organisation and coordination can easily infiltrate a vulnerable supply chain. Establish a chain of command that engages all functions and planning teams, and is directly responsible for creating a business continuity plan. One approach that allows people to act immediately is decentralisation. Things can take time when they go through multiple parties, but when you decentralise authority, people are able to act faster. For example, when Hurricane Katrina struck in 2005, Walmart took a decentralised approach that allowed local managers to provide food and water to the victims quickly and effectively.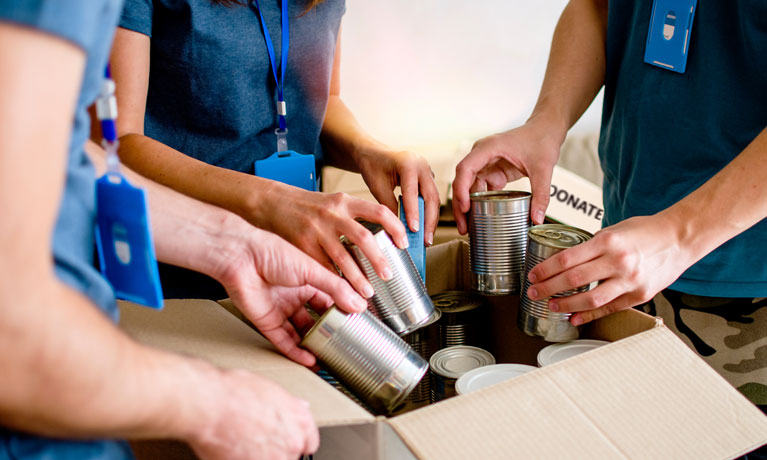 Map Alternative Partners
It is proven that developing strong supply chain partnerships through trust and commitment is key. It is similarly essential to map and find capacity elsewhere, or explore how to reroute, mix modes, access capacity, and expedite transportation to meet demand. Consider using a variety of different suppliers and diversify transportation as well as planning alternative routes. This flexibility could prove essential to business success in the wake of a natural disaster.
Flexibility is the Key
It is essential to have a flexible planning mechanisms so new challenges can be managed effectively as they arise. For example, supporting employees during the crisis can help organisations to recover faster. Also, redrawing the supply chain to have production facilities with local sources of supply can help to reduce the risks within the supply chain.
Commodity Planning
A predetermined and specified list of commodities provides countries with critical information to plan across the supply chain. Compiling this can significantly slow down the early phase of a response, so developing an initial list is essential in increasing response efficacy. Creating a defined list enables organisations to forecast needed quantities, identify suppliers and negotiate agreements, determine storage needs, plan for transport, and develop protocols on inventory management.
Comments
comments