Photo by Oleksandr Osipov / Shutterstock.com
Guest post by Dr. Andrew Jones, Centre for Business in Society
Since the formation of the Premier League and English football's rapid commercialisation in the 1990's, the cost of match tickets has been a perennial 'hot topic' for supporters of all clubs. With the top flight of English football in receipt of ever increasing revenues from broadcast contracts, the relative importance of income from tickets has never been lower for the majority of Premier League clubs. In 2015/2016, just 17% of Premier League revenues were generated from gate receipts, with 53% of income coming from television and 30% from commercial sources (Deloitte, 2017). As a result, many supporters believe that it is no longer necessary for clubs to charge excessive prices for match tickets, and evidence from the BBC's annual survey of football ticket prices suggests that clubs at all levels are slowly beginning to address this issue. For example, of the different ticket choices offered by clubs across the UK, nearly two-thirds of prices in 2017/2018 are the same or lower than recorded in 2016/2017. However, aside from these headline results there were concerning findings in relation to younger supporters which potentially has consequences for the future of the game.
Mesut Özil – CosminIftode / Shutterstock.com
Concerns surrounding young supporters and their engagement in football is well established. In 2016, Justin Madders, the Labour MP for Ellesmere Port and Norton described research into the average age of Premier League spectators as being a 'demographic time-bomb' with the consequence of in-action leading to empty stadiums in the future (FSF, 2016). Whilst this may seem a dramatic position to adopt, particularly as evidence from the Premier League, suggests the average of supporters attending matches is declining (Premier League Season Review 2014/2015), 82% of respondents in the BBC survey, aged 18-24, indicated that that the price of tickets was impacting their ability to attend matches. This is despite 92% of clubs offering some form of discounted prices for these supporters (BBC, 2017). So could clubs be doing more despite the recent progress? In examining the prices for young adults, clubs such as Manchester United and Liverpool have under-21 season tickets which cost more than the cheapest adult season ticket at several other Premier League clubs. Whilst clubs such as Huddersfield and Burnley may have made considerable efforts in creating ticket schemes for younger supporters, the majority need to go further. It is also somewhat ironic that two of the clubs who are most dependent on television income, or in other words are two of the clubs with the least diversified income streams, are amongst those who have gone the furthest in offering competitive pricing to young supporters.
Should clubs be unwilling to offer more competitive pricing for young adults then intervention from governing bodies or government should be considered. Whilst the Premier League can reflect on positive statistics, it is clear that more needs to be done and the clubs may need a further 'push' in this direction. Additionally, clubs could also directly engage with supporters to address concerns surrounding other costs. For instance, in the Premier League, the vast revenues from television also provide scope for offering supporters more subsidised travel for away matches, whilst transport schemes could also be introduced for home matches. Clubs can identify locations where they have a cluster of support and then offer discounted travel schemes from these areas to home matches. This would help to address the concerns many young supporters have in relation to these expenses as 65% of respondents in the BBC survey identified this as a factor effecting their attendance at matches.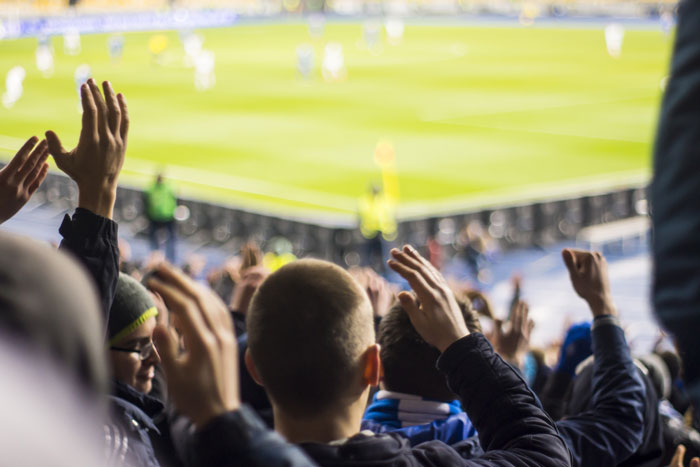 A failure to adequately address the concerns of young supporters does have potentially serious long-term consequences for clubs as these individuals are lost to alternative leisure pursuits, which will be the beneficiary of the games inaction. The changing technological landscape, and the rise in 'esports', represents a potential threat to the consumption of established spectator sports. Therefore, those individuals aged under 25 need to be cultivated as the next-generation of supporter, otherwise there is the potential for a 'lost generation' to emerge. Moreover, clubs can look at examples such as Huddersfield and see how a proactive approach to pricing can generate a 'feel good factor' which positively impacts those on the field of play.
References 
BBC (2017) Price of Football 2017. Retrieved from http://www.bbc.co.uk/sport/football/41901398
Deloitte Sports Business Group (2017) Ahead of the Curve: Annual Review of Football Finance, July 2017. Manchester Deloitte Sports Business Group.
Football Supporters Federation (2016) Football Clubs Facing "Demographic Time-Bomb" Retrieved from http://www.fsf.org.uk/latest-news/view/football-clubs-facing-demographic-time-bomb
Premier League (2015) Premier League 2014/2015 Season Review. Retrieved From http://review.premierleague.com/2014-15/
Comments
comments