It's been great to read your responses to Challenge 3, where you've been using the electricity plug meter to find out how much different appliances in your home cost to use. It was certainly not the most straightforward piece of equipment to use, and some of you have said there are appliances you still want to test, or weren't able to access.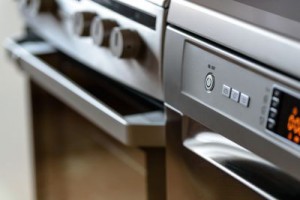 Therefore we've compiled a list of example costs per use, based on an electricity unit price of 15.41p/kWh (UK average as of March 2017).
All costs are in pence and fractions of a penny, unless a pound sign is used.
Dyson DC41 Mk2 Animal Upright Vacuum Cleaner- 700W
0.11p per hour of use
Breville 1650 W4 slice toaster
1.27p for 3 minutes
Samsung ME731K 800W Microwave
~1.44p per 5 minutes
Russell Hobbs Nevis Electric Kettle – 1.7L, 3000 W
2.89p per boil (full kettle)
LG standard size dishwasher (model D1484WF)
12.65p per cycle
Bosch 8kg washing machine (model WAQ28470GB )
14.67p per cycle
Hotpoint 2200W Iron
16.95p per 30 minutes
Morphy Richards 2600W Power Steam (steam station)
20.03p per 30 minutes
AEG 8kg tumble dryer (model T97689IH3 )
23.27p per cycle
Triton Osiris 9.5kW Electric Shower
24.4p per 10 minute shower
2kw Convector Heater
£1.23p per day's use
Source: https://www.sust-it.net/
Why not enter your own tariff and look up the specific models of your appliances?