Coventry University's Hockey society is one of the biggest sporting societies in the university, boasting two men's teams and two women's teams.
The societies four teams each compete annually in varsity against Warwick and have improved dramatically in recent years.
Meet Ben:
Course: Product Design
Hometown: Cambridge
Role: President
Length of time in Society: 4 years
Favourite CU Hockey Society moment: Varsity 2012's classic underdog story
Hockey:
When: Training: Monday Nights – 18:00-20:00 (Ladies) – 20:00-22:00 (Mens)
Where: Westwood Heath (All transport is provided)
Joining fee: £25 for the year (including 15% off at the deli!)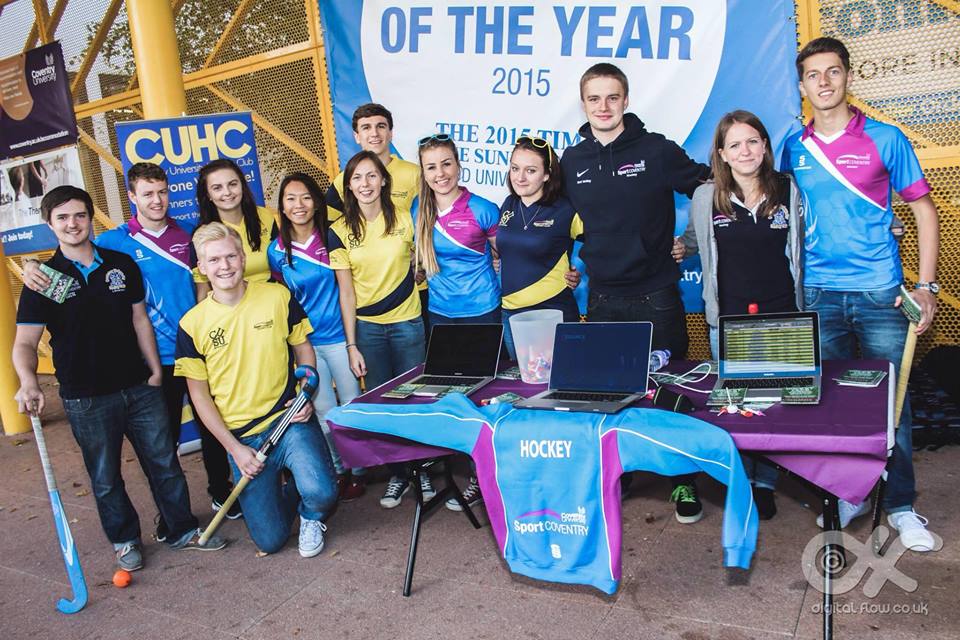 The society is a very close group, but always welcoming to others. They meet twice a week for training on Mondays before Wednesday's matches. Games are followed by weekly Wednesday nights out and they have plenty of other social events including meals and paint-balling.  The society's teams are always improving, with the clubs 1st teams both pushing for promotion this season, and the 2nd teams are in the running too. They've got an annual tour coming up over Easter, where the society goes abroad for a week.
Ben really wasn't sure whether to join a society or not when he first came to Coventry but he took a chance and came to Hockey as a fresher, and he's never looked back. Being in a sports society gives you a whole new way of navigating university, with new social outlets and a discipline to focus on. Sports teams and societies are also a great way of giving yourself a break from your studies and getting fully involved in University life.
New Members:
The top 3 reasons you should join Hockey:

It's a great way to break-up your workload, You'll get more active and healthier and you'll make lots of new friends!
What can new members expect from this society?
To feel comfortable and included from the start, to meet new people and discover another side to University life.
What advice would the team give to anybody that wants to join?
Stop thinking about it, just do it!
Don't forget to support Hockey & the rest of your sports teams at Varsity, coming up at the end of this month!
Comments
comments