From Magaluf to Estonia, for this year's Degree Show the Media & Communication faculty have been travelling to destinations across Europe. UnCOVered have gone behind the scenes to learn all you need to know about what they've been up to for 2015's #CovDegreeShow.
Living in a Digital World 2015
Where? Allan Berry, Goldstein Lecture Theatre.
When? Tuesday 26th May from 9:30am-16:00pm.
Ticket price: FREE!
Through seven different projects and six different destinations, Media & Communications have been exploring how internationalisation is played-out through new digital media and cultural platforms. On Tuesday 26th of May, each group will be presenting the findings from their research, alongside their field photographs and videos, to an international audience. This includes representatives from each country, students, staff, and members of the academic community and wider public. You can follow their progress as they prepare for their conference through #DigitalWorld15 on twitter, or visit these archives for each country: Bilbao, Magaluf, Milan 1 & 2, Estonia, Serbia, and Oslo.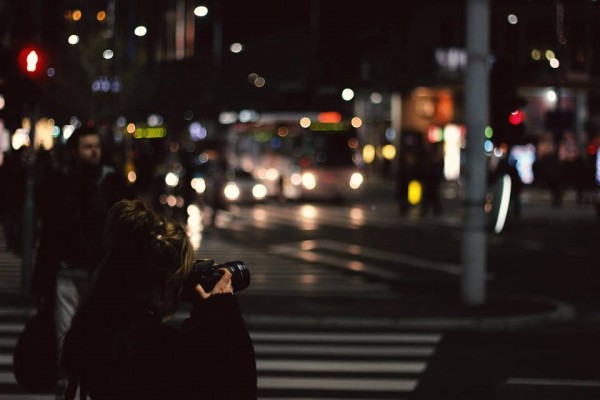 Photography by CVCLNE
The final year M&C students were each given a different brief prior to Christmas. They have spent the early part of this year arranging interviews and researching their chosen country's cultural history. By April they had each jetted off to a different location across Europe, tasked with exploring several different themes including national identity, ethnicity and race, and new 'online' relations.
We've caught up with teams Serbia & Magaluf for a sneak peak behind the scenes of their project.
Serbia: Starting from Zero
Adam spoke to us about his time in Serbia, where he met Maja – the creative director for Mikser, a collaborative creative space for artists, performers, promoters and producers alike.
There was a lot I wanted to ask Maja when I finally met her. I had a genuine curiosity for the story of Mikser, to know what they had gone through and where their artistic backgrounds lay. But perhaps most important of all was the question 'why?' What did they hope to achieve in casting their net to rally the artists of Belgrade, and how successful had they been?"
The Serbian group also investigated how specific spaces have had to 'start from zero', and have considered how a national identity can be imagined in the wake of the bloodshed of war. They will be presenting a series of creative artefacts, alongside their own reflections on the country.
Magaluf: Party. Sleep. Repeat.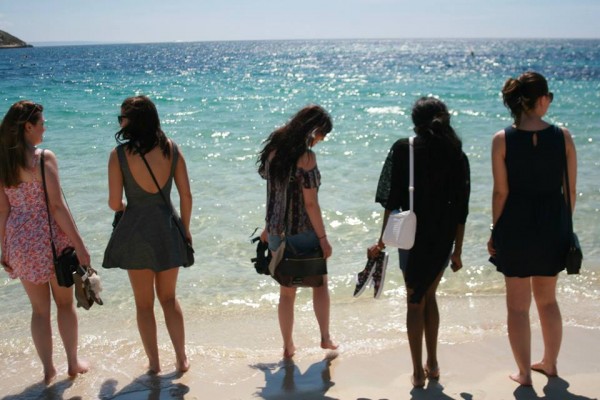 Emma spoke to us about her reflections on Magaluf, including what she was expecting, and what she's learnt from their project.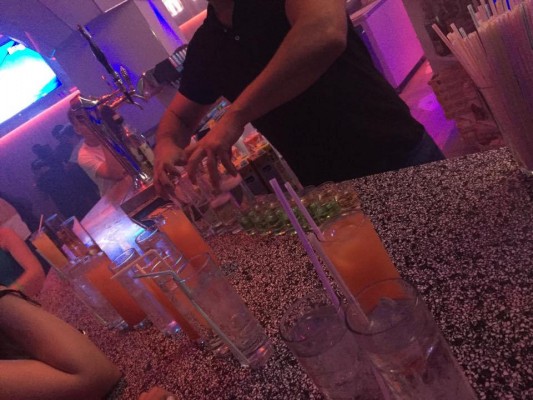 The biggest learning curve for us was to never judge a book by its cover. Ignore the negative reviews and bad press, as you can never picture true reality. You have to immerse yourselves and experience the culture to understand and find your own identity within it.  Magaluf offers this feel good vibe with the attraction of bright lights, thumping music and wild tourists. It's an experience that we most certainly will not forget."
The Magaluf group will be exploring the relationship between the 'booze' tourist and Magaluf itself as a space in flux. They will examine different representations of Magaluf across popular forms of media including film, reality TV, and print journalism. This is in addition to focusing on their own experience of Magaluf, its culture and its identity.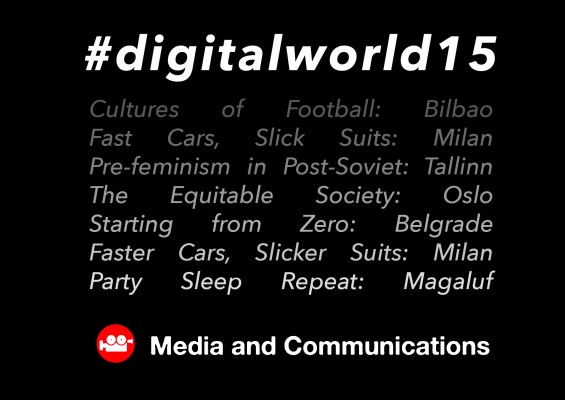 To see and hear more about what the Magaluf group, the Serbia group and the rest of the Media & Communications crew have gotten up to this year, be sure to come down to the Living In The Digital World conference in the Alan Berry Goldstein Lecture Theatre, on Tuesday 26th May.
Comments
comments