This year Coventry University was voted the best place of study in the country for 'personal development'. Over 91% of Coventry students feel that the University is top for improving confidence;
improving

communication skills and

problem solving 

– Thank you!

However, we understand confidence doesn't come easy to everyone, so if your confidence still isn't where it should be, let us help you realise how awesome you really are!

Studying at university is one of those perfect opportunities to improve your self-confidence; you're surrounded by constant challenges, both academic and social. Every one of these moments is a chance to make the right decision, and re-affirm that you do know what you're doing – and you are doing it well!

The challenges that university throws at you can seem to all come at once, and you're left trying to juggle them like a circus worker on their first day…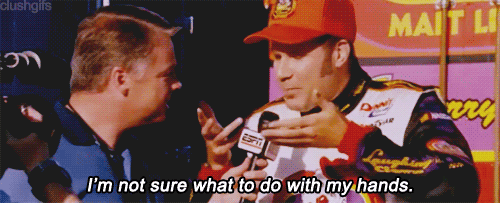 Believe it or not, you've already got what it takes to conquer any challenge that's thrown your way, you just need the right mentality! So we've bashed our heads together – with the help of the world wide web – and come up with a few key tips that'll soon have you on the right path to confidence…
Having the right mentality will always carry you well throughout life, whether it's in your everyday tasks or those ad-hoc challenges that come out of nowhere. If you're prepared to adapt yourself then you can be confident in knowing you can complete, solve, fix or settle any challenge in front of you.
Many experts believe that there are three key elements to a strong mentality – and we agree – so here they are just for you!
Focus:
One of the most important things to remember about developing a good mentality is actually very simple; when you're trying to develop anything it's good to have a clear focus. Once you have that, the plans you make and ideas you have will always revolve around your final goal. Having a clear focus will set you on your way; set yourself manageable mini-goals and in time you'll see that progressing slowly but correctly will help you remain positive and motivated, and stay on track.
Motivation:
Once you have a clear understanding of what it is you want to do, or how you want to act in a scenario, you need the motivation to complete it, right? This should come easily because now you have your mini-goals, you know what you need to do each day to get there! Instead of worrying about the end result, you can use your new strategy to motivate yourself  – it's all about getting up and doing it!
Influence:
You have to remember that your energy and attitude can affect those around you much more than you think – upholding a strong positive attitude can influence those around you, and in turn influence your own actions. Confidence can only grow from positivity, so once you have your focus, and your motivation to get there, the last ingredient is the positive attitude to carry you over the line.
If you can apply these key elements to your own life mentality, then you'll be on your way to entering any situation with your head held high.
If you think you've got a winning mentality that keeps you confident we'd love to hear about it! So comment below with any tips or suggestions you have to staying positive and confident in yourself and your abilities!
Comments
comments