When the snow sleet is falling, the fire is roaring and you're surrounded by mince pies and mulled wine, all you need to complete the Christmas card scene is a good book to while away the hours with…so here's our top 6!
For the young at heart: The Fox and the Star by Coralie Bickford-Smith
Walk into any Waterstones this month and you'll find this book taking pride of place, front of store. Its hardback spine and stunning tapestry-esque front cover stands out amongst the festive 3 for 2 paperbacks, and the beautiful fable inside lives up to expectation that this book is something special…
Every year, our booksellers nominate the book that caught their imagination more than any other, the one they believe truly stands out, in any genre; essentially, the one they believe will charm those who love reading and love books.

The Fox and The Star is a delightful book that will not just be a cherished bedtime story for children, it is a beautifully illustrated modern fable readers of all ages will admire. It tells the touching story of Fox who loses his friend Star and must venture out into the forest alone and deals with themes of companionship, loss and coming-of-age." Source
For the thrill-seekers: Merry Christmas, Alex Cross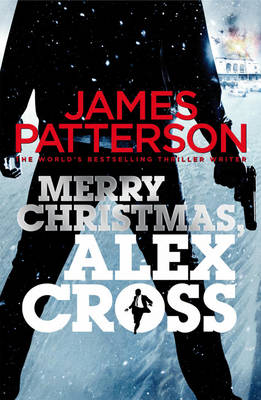 Fed up with the festive frivolities of Christmas? Then this is the perfect escapism for you. James Patterson's Alex Cross series follows protagonist Detective Alex Cross as he strives to solve complex crimes, protect his family and save his hometown – Washington DC – from villainous threats and evil masterminds.
Henry Fowler, a hard-nosed corporate lawyer turned small-time drug hustler, is holding his children, his ex-wife, her new husband and a neighbour at gun point. High on crystal meth and heavily armed, Fowler is refusing to speak with the negotiator. As an expert in hostage situations, Alex has been called in to try and save a potential massacre. But with Fowler crazed and irrational, will Alex be able to save the lives of these hostages, as well as coming out alive himself?" Source
For the chick-lit lovers': The Chocolate Lovers' Christmas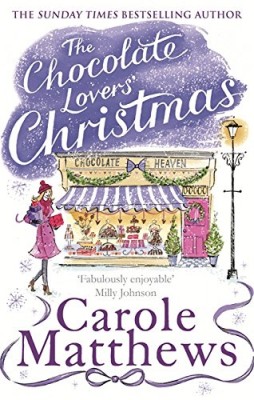 Whether your love chick-lit or chocolate, this book is the perfect frothy treat to snuggle up on the sofa with.
The third book in her Chocolate lovers' series, author and chick-lit queen Carole Matthews shares the latest development in the lives of avid members of 'The Chocolate Lovers' Club'. Lucy, Nadia, Chantal and Autumn each face a crisis as winter falls and their happy Christmases are threatened. The girls soon realise they'll need each other's friendship to pull through and get their happy–ever–afters.
What a totally captivating novel with my very favourite chocolate loving girls. A brilliant tale filled with absolutely everything I've come to expect from your books.
– Reviewer Shell S." Source
For the deep thinker:  Sapiens: A brief history of humankind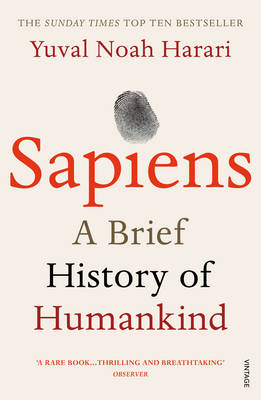 We all have that intelligent friend who always makes you feel a little inferior; with their big questions, long words and clever jokes that helped you perfect your fake laugh, they are the epitome (big word) of Christmas panic – will your gift be 'smart enough'? Well, how about giving them a Sunday Times Bestseller?
Earth is 4.5 billion years old. In just a fraction of that time, one species among countless others has conquered it. Us. We are the most advanced and most destructive animals ever to have lived. What makes us brilliant? What makes us deadly? What makes us Sapiens?

Sapiens is a thrilling account of humankind's extraordinary history – from the Stone Age to the Silicon Age – and our journey from insignificant apes to rulers of the world. "It tackles the biggest questions of history and of the modern world, and it is written in unforgettably vivid language. You will love it!" (Jared Diamond, author of Guns, Germs and Steel)." Source
For the mystery lovers: The Santa Klaus murder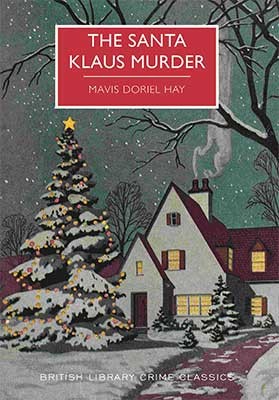 A Christmas themed murder mystery reclaimed from the vault of ancient books; The Santa Klaus murder has been published again this year, for the first time since its original publication in 1936.
[When] Sir Osmond Melbury, the family patriarch, is discovered – by a guest dressed as Santa Klaus – with a bullet in his head on Christmas Day, the festivities are plunged into chaos. Nearly every member of the party stands to reap some sort of benefit from Sir Osmond's death, but Santa Klaus, the one person who seems to have every opportunity to fire the shot, has no apparent motive." Source
Try something new: All the light we cannot see
Winner of the 2015 Pulitzer prize for fiction, National Book Award finalist, New York Times Bestseller and winner of the Carnegie medial for fiction, Anthony Doerr's latest novel is bound to impress and delight any reader, but especially those with an interest in WW2.
For Marie-Laure, blind since the age of six, the world is full of mazes. The miniature of a Paris neighbourhood, made by her father to teach her the way home. The microscopic layers within the invaluable diamond that her father guards in the Museum of Natural History. The walled city by the sea, where father and daughter take refuge when the Nazis invade Paris. And a future which draws her ever closer to Werner, a German orphan, destined to labour in the mines until a broken radio fills his life with possibility and brings him to the notice of the Hitler Youth.  Source
Which one of these takes your fancy? Comment below and let us know what you'll be reading this Christmas!
Comments
comments