Not every country has the Queen's speech to look forward to…so how do they spend Christmas?! We found out…
Christmas in China
The main winter festival in China is Chinese New Year, which takes place in January. However, many Christians in China will also celebrate Christmas in December. They decorate their houses with adorned trees, lanterns, paper chains and paper flowers.
Christmas in Spain
In Spain the Christmas season officially begins on December 8th, known as 'the feast of immaculate conception', which is marked by a public holiday. Families also get together on Christmas Eve – known as Nochebuena, or 'the good night' – to feast around traditional nativity scenes.
The feast of Epiphany is celebrated in many European countries, including Spain, on January 6th. The eve before, January 5th, children leave their shoes out, filled with straw, carrots and barley – gifts for the horses of the Wise Men. When they wake in the morning the gifts have been replaced with sweets and presents from the kings.
Christmas in India
Christians living in India will decorate mango and banana trees, and some will use mango leaves to decorate their homes. Churches are decorated with poinsettias and candles, and some use oil-burning lamps to resemble Jesus – 'the light of the world'. Christmas is marked in a midnight mass on Christmas Eve, followed by a communal feast and the sharing of presents.
Some Christians in the more westernised parts of India – like Goa – have adopted western Christmas traditions; singing carols, making Christmas cake and having roast turkey or chicken for 'Christmas dinner'.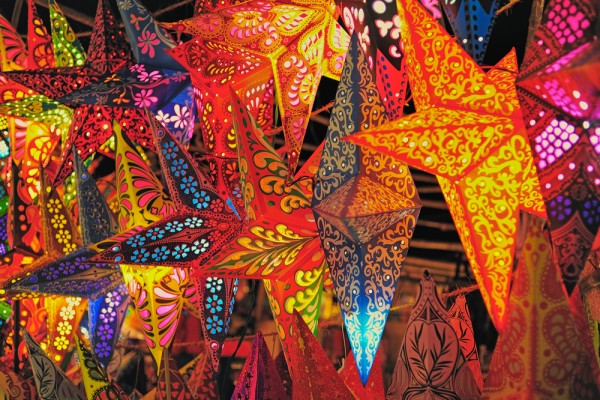 Christmas in the Netherlands
Sinterklaas (St Nicholas) visits children in The Netherlands on 5th December, the eve before St Nicholas day, and brings their gifts.
It all starts on the second Saturday of November (the first Saturday after 11th November) when Sinterklaas travels to a city or town in The Netherlands. Dutch tradition says that St. Nicholas lives in Madrid, Spain and every year he chooses a different harbour to arrive in Holland, so as many children as possible get a chance to see him.

Sinterklass travels with his servants called 'Zwarte Pieten' ('Black Peters'). When Sinterklaas and the Black Peters come ashore from the steamboat, all of the local church bells ring in celebration. Sinterklaas, dressed in his red robes, leads a procession through the town, riding a white horse. Every town in The Netherlands has a few Sinterklaas helpers, dressed the same as Sinterklaas who help give the presents out." Source
Christmas in Jamaica
In Jamaica, adopted Christmas traditions include decorating trees and houses, the legend of Father Christmas and giving gifts. Most traditional churches hold carol services throughout the Christmas season.
The Christmas day meal is usually prepared on Christmas Eve. The traditional Jamaican Christmas meal include fresh fruits, sorrel and rum punch and meat. The Christmas Day breakfast includes ackee and saltfish, breadfruit, fried plantains, boiled bananas, freshly squeezed fruit juice and tea. Dinner is usually served in the late afternoon and this may include chicken, curry goat, stewed oxtail, rice and peas." Source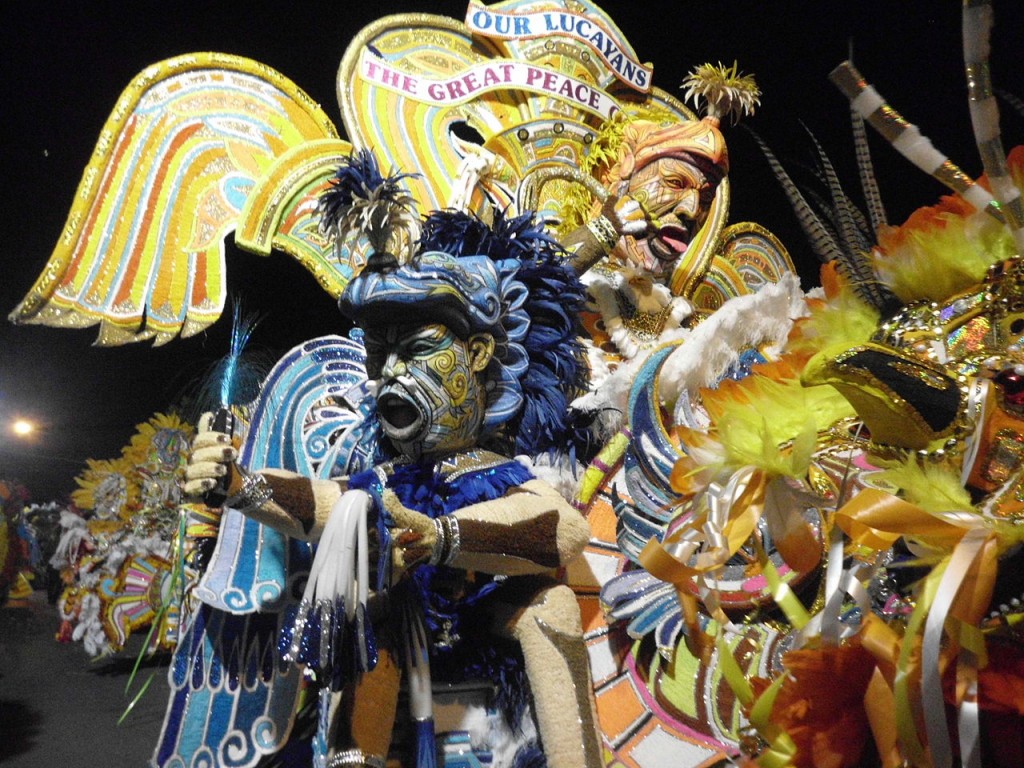 Christmas down under…
Christmas in Australia is very different to here, mainly because of the weather! Australians have their summer holidays from December to February, so Christmas usually falls on one of the hottest days of the year! They still celebrate like us though, with carol services, wreaths on doors, Christmas trees and festive lights.
Legend has it, when Santa gets to Australia he changes into cooler clothes and lets kangaroos pull his sleigh (well, the reindeers need to rest somewhere!).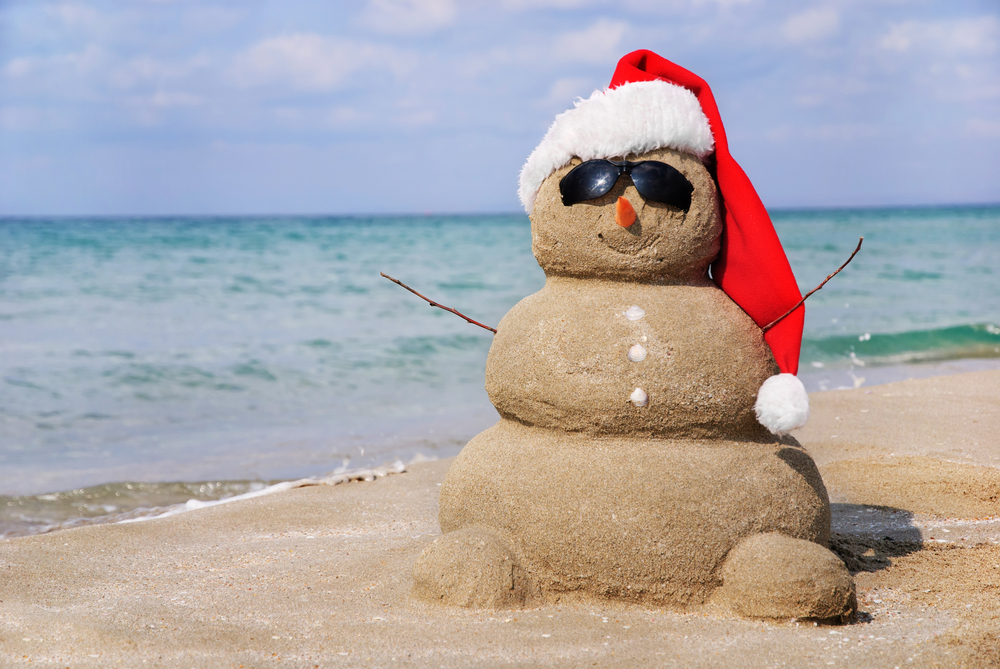 Merry Christmas wherever you are this year 🙂
Comments
comments