You often hear about how challenging the final year of University is, but is it still possible to study, socialise and enjoy what the University has to offer at the same time? Final year Business Management student and the newest addition to the uncovered team, Naomi Smith provides an insight into a day in the life of herself!
---
08:00: Since coming back off my placement year, waking up at 8am seems to be the new norm for me even as a student, but getting back into study mode has been tough. After checking my social media, standard, and then my emails, I get up and get ready for a busy day at University.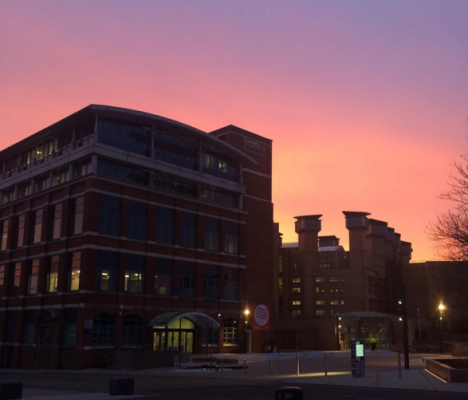 10:00: It's time for my business strategy lecture. There's quite a lot of theory to learn and understand but I really do enjoy learning about the various components of business strategy from the different types of innovation to internationalisation. Something I've realised since starting this module is that the step up from Year 2 to Year 3 is quite steep and that getting ahead of the extra reading given is a must.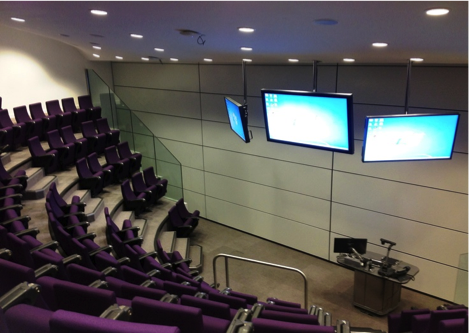 11:00: With my lecture done, I'm off to the Business School – one of my favourite parts of campus. It has a trading floor, reminiscent of those used in stock exchanges around the world. This study session is focused on doing some research and reading for the literature review that forms part of my dissertation. My dissertation process has not been going too bad, a contributor of that is the robust supervisor support system within my Faculty, but there is a lot to do and time management really does play a part in overall success.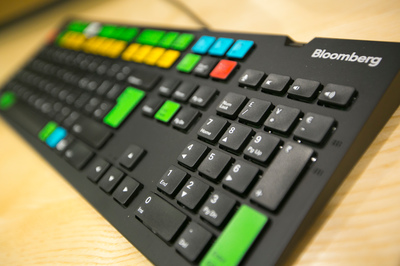 13:00: After I've finished my dissertation reading, I usually head over to TheHub to grab a bite eat and catch up with friends. TheHub is like a second home to me as it's the home of Coventry University Students' Union (CUSU). Today's choice include a delicious burrito and I caught up with course mates to discuss our notes from the business strategy module we are currently studying. It's good to get together like this as we are all studying together and supporting each other.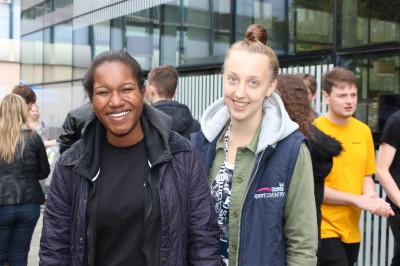 14:00: CUSU has played a big part in my time at the University and I'm always involved in something CUSU related. I'm currently the Business & Law Faculty Chair, which means that I oversee and manage the Course Reps within the Faculty of Business & Law. As part of this role, I am part of the CUSU Executive Committee, which involves helping to contribute towards it's strategy and day-to-day life. It's a great way to have a direct impact on a community that has given me so much during my time at the University.
18:00: Every Thursday between 6pm-8pm, I'm live on air on Source Radio, the Student Union radio station. Although it's early days with our show, it's been one of the most enjoyable and memorable experiences I've had at University to date. Our show format tends to vary but usually it's a mix of chart, RnB and house music, coverage of current world news and mini segments focused on The Apprentice and other popular TV shows. It's a laugh and I'm quite sad to have only discovered this in my final year of University, but I will definitely be making the most of this whilst I can.
19:00: When I finally get back home and call it a day, I usually wind down by reading the Financial Times and Reuters to get the scoop of what's going on in the business world. Apart from the norm of catching up on TV or preparing for seminars, my friends and I have a small group called 'Food Connoisseurs' where we eat out at different restaurants in Coventry and Birmingham which is always fun.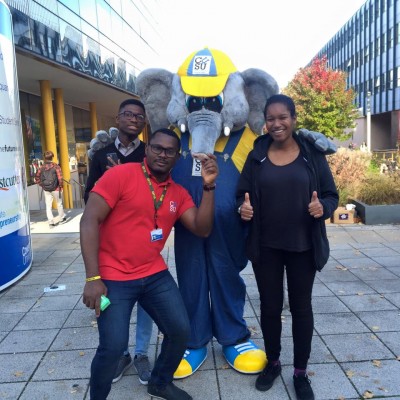 So, that's my day. What's your typical day like? Let us know in the comments below!
Comments
comments