Coventry University celebrates cultural diversity, so it's no surprise that there are many exciting events being hosted across the city and surrounding area for Chinese New Year!
Chinese New Year follows the lunar cycles so falls on a different date each year, and February 8th is the date set for China's biggest celebration in 2016.
2016 is the Year of the Monkey but whether you're a rat, a rooster or a dragon, there are celebrations for everyone to enjoy.
From parades to the delicious food, it's time to explore Chinese culture and say "Kung Hey Fat Choi!" (Happy New Year!)
Culturae Mundai
Friday 5th- Friday 12th
If you've never celebrated Chinese New Year before or maybe want to learn more, Culturae Mundai are running a number of workshops and they are all free to attend! From learning Chinese Calligraphy to watching Zhouzhuang, and even cooking delicious dumplings – and eating them afterwards, of course! – there are so many chances to immerse yourself in traditional Chinese activities.
You can even boost your employability by attending sessions regarding Business Culture and Mandarin in Use, so there really is something for everyone!
Birmingham Botanical Gardens
Saturday 6th – Monday 8th
11am – 3pm
A New Year is all about change and regeneration which makes it the perfect time to visit the Botanical Gardens. Across the weekend, there will be Chinese dance performances in the gardens and street food available to buy and try.
There will be educational activities for all ages including lantern decorating and a Chinese Medicine trail.
Lower Precinct
Saturday 6th
11am-4pm
While you're out and about shopping this weekend, pop along to the Lower Precinct to watch a spectacular Chinese Lion performance from dance group, Choy Lee Fut.
The performances are at 12pm and 2pm but there are many fun activities to get involved with throughout the day, including Chinese cloth painting and lantern decorating with CU's very own Chinese Society.
Chinese New Year is associated with the colour red as it is a symbol of good luck and prosperity, so keep your eyes peeled for the Red Envelope giveaways in the city centre at the weekend.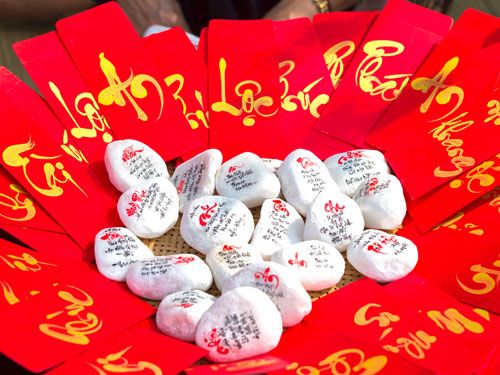 Arcadian Centre, Birmingham
February 7th
11am – 6pm
Visit Birmingham's Chinese Quarter, just a short train journey away, where up to 30,000 people will enjoy a variety of activities at the Arcadian Centre.
The day will start with a lion and unicorn parade from New Street station, which will be followed by martial arts, acrobats, crafts, fan dances and much more. The celebration culminates with a fantastic fireworks display lighting up the sky!
Chinese Society Celebration
Monday 8th
6:45pm onwards
Quit monkey-ing around (get it…) and head to Square One for the Chinese Society's special celebration. Tickets cost £5 per person and you'll be entertained by a variety of acts including Korean dancing, violin instrumental and a taekwondo demonstration.
Comments
comments