It's time once again for a lovely helping of fresh new music to get you through the week, and to be honest, we've been slacking lately. And just when summer is here too! To make it up to you fine people, this week we've given you a double dose of the best tunes right now!
Just remember that anything found behind these links is down to you and not UnCOVered, thanks!
MONDAY MORNING
Kent Jones – Don't Mind
The debut single from omnilingual (but not really) Kent Jones has to be one of catchiest songs around. We first heard this a while back on the king of Snapchat – DJ Khaled's snapstory. At that signature place now, somewhere between singing and rapping, Kent serenades several possible suitors in Japanese, French and goes global with his Motown and soul inspired take on Barry White's Practice What You Preach. Click the cover to listen.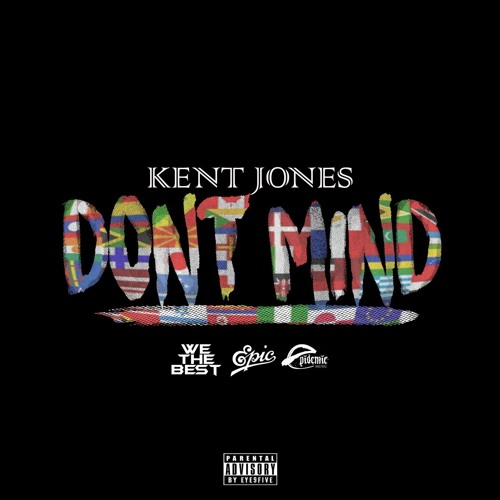 MONDAY AFTERNOON
Issues – Blue Wall
"We're at war with the ones who protect and serve". Atlantan metalcore quintet fearlessly confront [America's] police brutality on Blue Wall. And it's hard to ignore. Taken from Headspace, Blue Wall is hard-hitting, poignant and aggressively addressing. But it leaves you pumped, ready to take on any antagonist or issue (no pun intended) that may arise. Hit the cover to hear their hit.
TUESDAY MORNING
Frank Carter & The Rattlesnakes – Snake Eyes
The musical journey of Frank Carter continues to unfold in the most creative ways possible. There was Gallows, showing the unbridled aggression of youth, Pure Love, which was moving in its melodic and catchy nature and now his present band and their latest effort, Snake Eyes. It's a perfect blend of everything Carter has experimented with and was called 'Hottest Record in the World' on Annie Mac's Radio 1 show.
TUESDAY AFTERNOON
Mike Will Made-It x Rihanna – Nothing Is Promised
The trap scene is lit and well-esteemed hip-hop producer has cemented his credibility as a talented beat maker in the industry. On Nothing is Promised, he enlists the megastar that is Rihanna to lay down vocals in an almost Future style. I mean that in reference to the artist Future, and Robyn fence's uncanny ability to evolve constantly – more than almost any other artist in the entire music industry today. Nothing is Promised is spacey and bassy and is available to hear now. Hit the cover.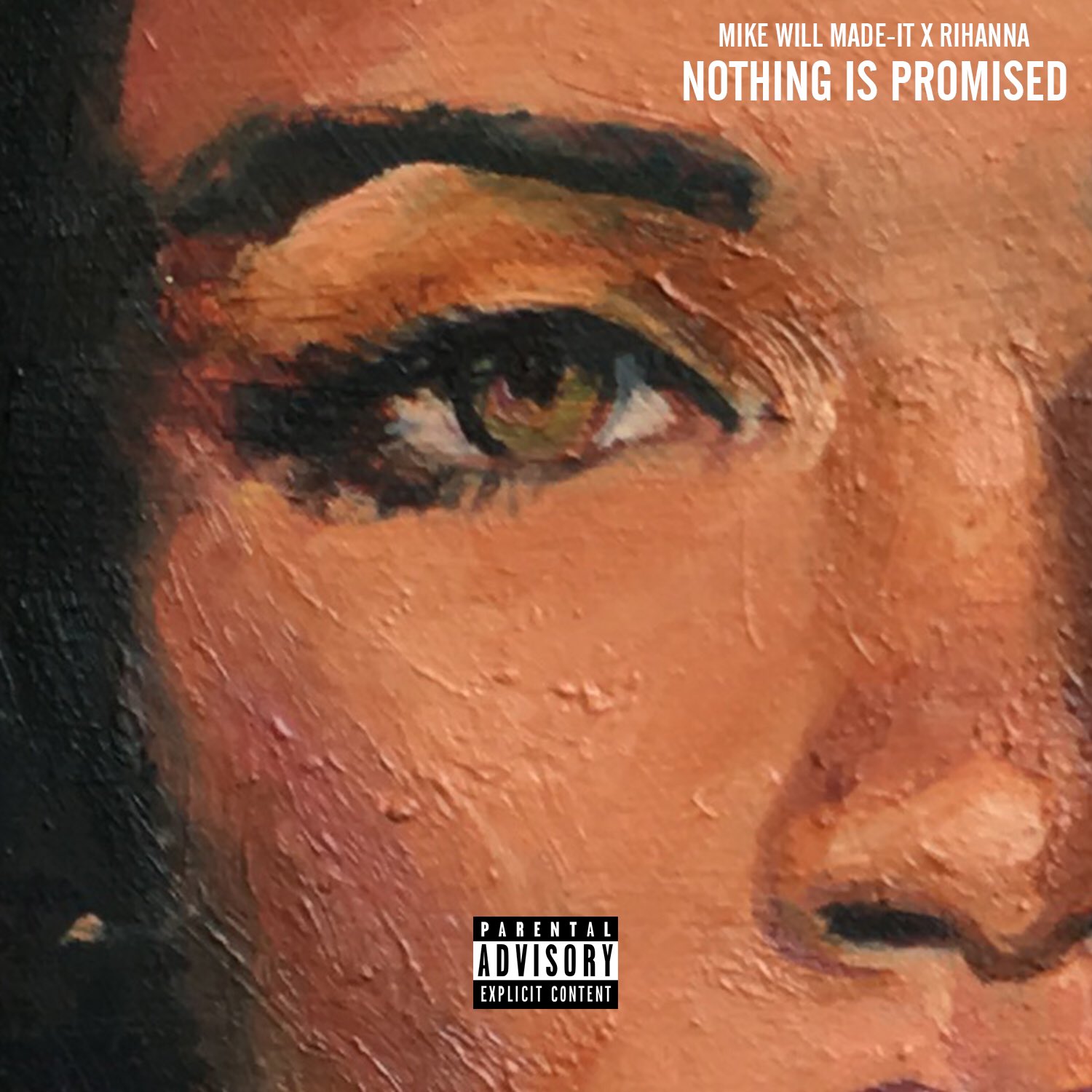 WEDNESDAY MORNING
Flume – Take a Chance feat. Little Dragon
Since releasing his debut album, Australian producer Flume has tasted the limelight and hasn't looked back. A festival pleaser at the likes of Coachella and Lollapalooza, he released his second album Skin no but a matter of days ago and has some big names to boot. Little Dragon's Yukimi Nagano asks if you're ready to spill your heart, with sincerity. Flume provides an erratic and fluctuating beat with bass and melody in abundance. Click the cover to hear it.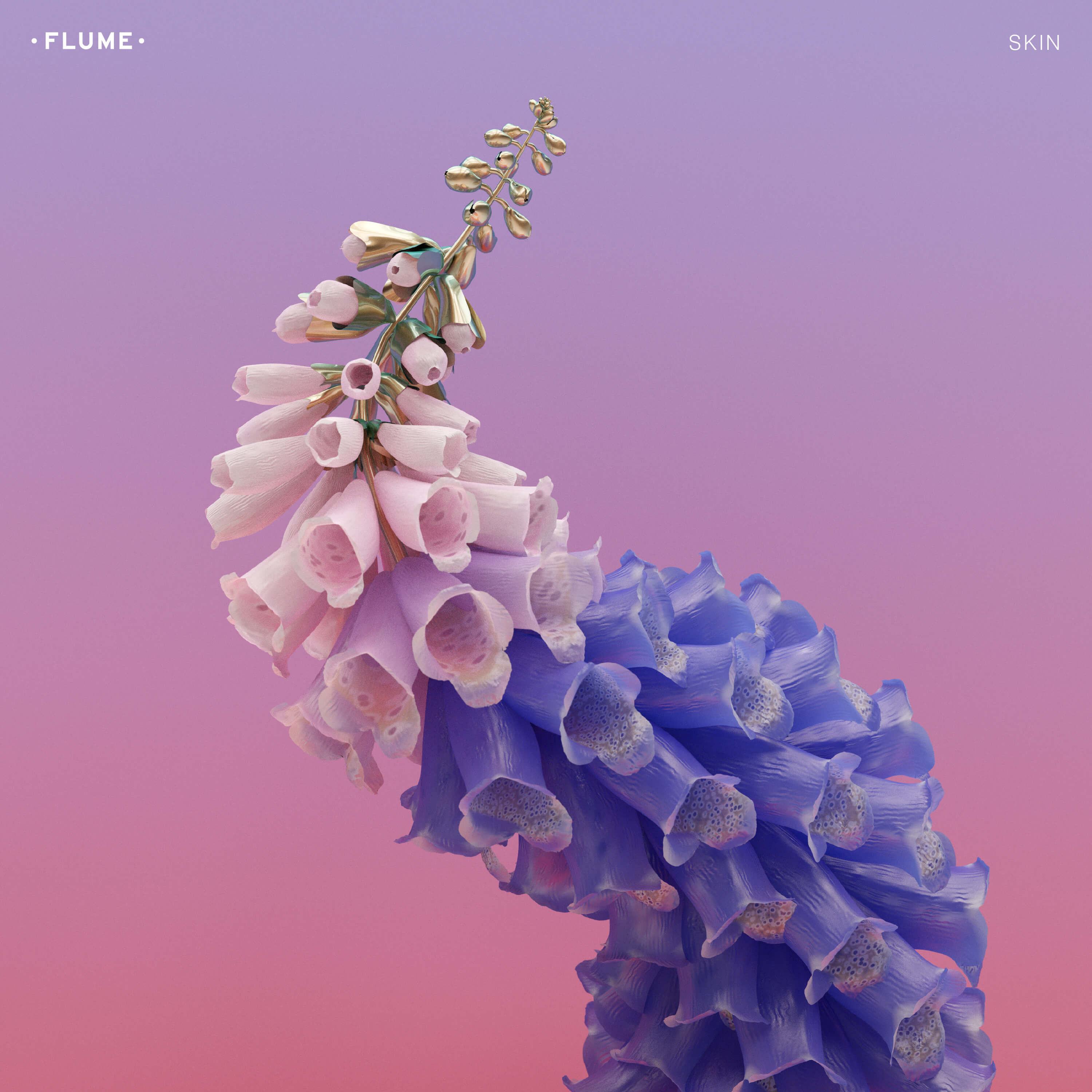 WEDNESDAY AFTERNOON
Avalanches – Frankie Sinatra feat. Danny Brown & MF Doom
Sixteen years after bringing trippy, funky, jazzy goodness to our ears, Avalanches are finally back with the promise of a new album, Wildflower, in July. Frankie Sinatra is the first track from said album and features Danny Brown and MF Doom who's abstract lyrics fit like a glove with Avalanches' gloriously strange instrumentals. No album cover yet, but click on the image below to see the new video.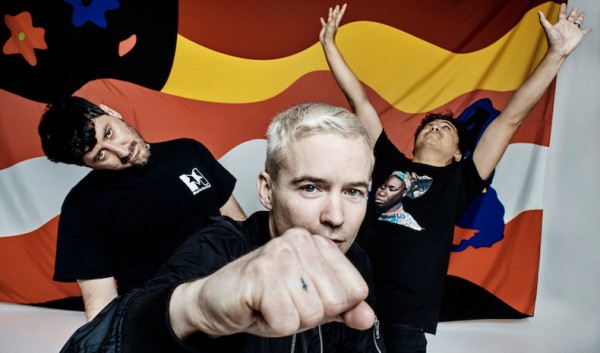 THURSDAY MORNING
Petite League – Zookeeper
Petite League haven't been around for long so not a huge amount is known about them, except that they're from Syracuse, New York and make fantastic, fuzzy, alt-rock songs like Zookeeper. For fans of bands like Japandroids, this is right up your street. Click on the image below to check out the song and Petite League's Bandcamp.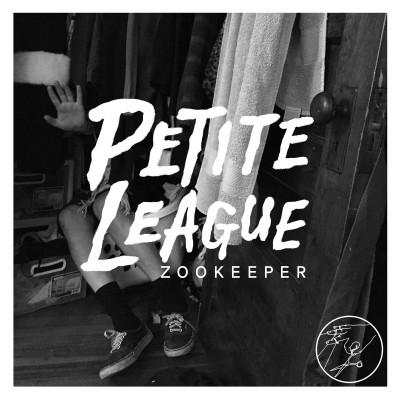 THURSDAY AFTERNOON
Joey Purp – Girls feat. Chance the Rapper
If you can get through this song without bobbing your head to the rhythm, you might want to check yourself into the nearest hospital. Joey Purp is the latest of Chance the Rapper's Savemoney crew to gain recognition, and it's hard not to understand it when he drops smooth tunes like Girls. This is one of the biggest tracks from his new mixtape, iiiDrops, which is out now and getting positive reviews everywhere. Click on the image, check out the song and believe the hype.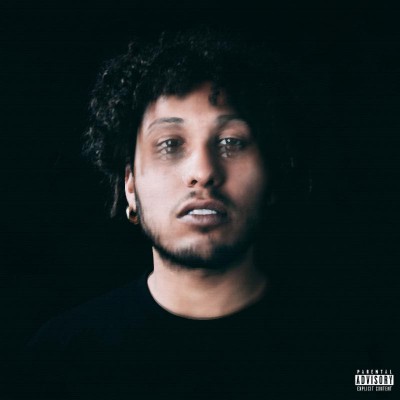 FRIDAY MORNING
Death Grips – More Than The Fairy feat. Les Claypool
The reports of Death Grips' demise back in 2014 were greatly exaggerated. Since posting a picture of a napkin announcing their disbandment on social media, they've been more active than ever with new singles released, a mysterious Twitter account teasing fans, festival performances and a new album. This latest single, More Than a Fairy features Les Claypool of Primus fame on bass, and will rip through you like a bullet. Death Grips are the next logical step in alternative, challenging music. Here's why…
FRIDAY AFTERNOON
Chance the Rapper – No Problem feat. 2 Chainz & Lil Wayne
Chi-town representative, rising star and independent artist Chance brings one of the most uplifting albums all year. Coloring Book steers well away from stereotypical hip hop norms whilst honouring them simultaneously. With help from 2 Chainz and Lil Wayne, you can definitely empathise with his opening lines, Chance warns labels not to try and stop him. A super talented vocalist and writer, get on board and take a Chance (triple-entrendre-pun there if you include the last track on our list) or get out of his way. Click the cover to hear no problem.
SATURDAY MORNING
LATER X CASISDEAD – Before This
This is just weird, no point pretending otherwise. An 80s inspired beat, a tight grime flow and the soaring voice of Norwegian singer, Linn, yet somehow it all works! Is it going to be a massive summer banger? It's too early to tell, but it will leave you dancing like an idiot.
SATURDAY AFTERNOON
Alex Lahey – You Don't Think You Like People Like Me
Melbourne native Alex Lahey may have some questionable hair but there's no way you shouldn't like her. And it's an ironic title when it's such a likeable song. Alex is sonically pleasant and seems to have a grasp on her craft relatively early on in her career. She's even high-spirited about being rejected and it's endearingly appealing. You Don't Think You Like People Like Me is very catchy it's available to listen to, by clicking the cover below.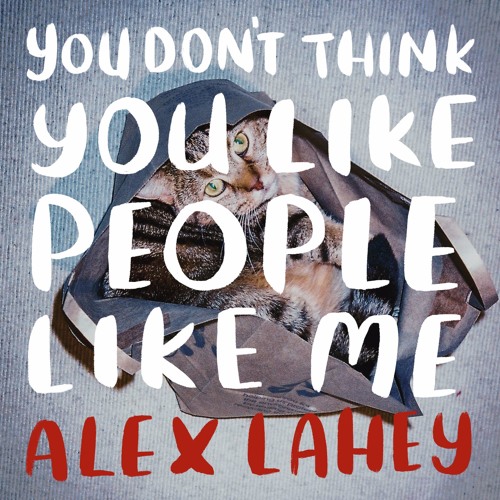 SUNDAY MORNING
Brand New – I Am A Nightmare
Seems like it's been a trend in this post of great bands coming out of the woodwork. It's been seven long years since we've had new music from Brand New and finally they're back with this blistering new single, I Am A Nightmare. Brand New are a band that have enjoyed keeping fans on their toes with each release bringing out new sides of the band. I Am A Nightmare seems to move towards the simpler, early days of the band with razor tight guitars, great speed and a chorus that'll stay in your head until their next release.
Sunday Afternoon
Sepalcure – Not Gonna Make It
Ambient electronica mood setting duo Sepalcure's signature sound still streams effortlessly. Their music is so easy to listen and weirdly, is some of the only music I know that is both relaxing and ravey at the same time. Since the 2011 eponymous album, tracks like Yuh Nuh See and Hold On have provided a very special sound which, I think, is un-emulatable. From the Ibiza day party to the Sunday afternoon unwinding, Not Gonna Make it fits the mood. Click below to listen.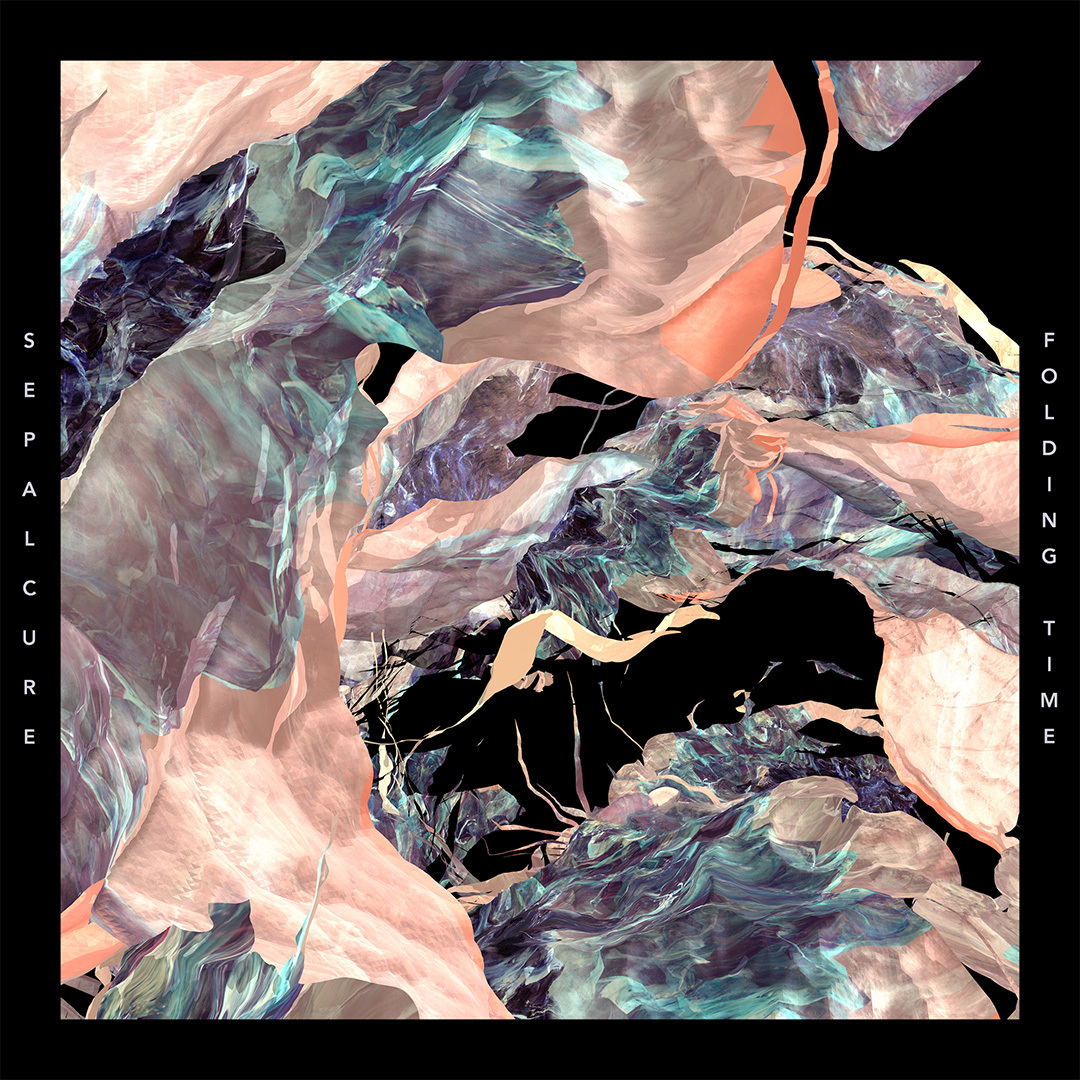 Comments
comments