Yep, that's OK, we hear you, "Uni is nothing but books and reading, why would we want to read more?" But in this digital, Pokémon-catching, Deliveroo-munching 21st century of ours, isn't there something to be said for reading something you can hold, smell, and keep? Let us try to convince you there's a place in your world for at least 5 books, that'll keep you going from freshers' through to graduation and beyond…
Ha! Yeah… Didn't think we were gonna come in strong with a cook book there, did you? Everyone's gotta eat, and books are a great way of learning how not to eat the same thing every night. Uni is THE time to expand your kitchen repertoire…
At only £5.99, this one's practically a steal, and it's a good way to start learning about nutrition, and keeping that mind and body healthy.
Before The Joker wanted to watch the world burn in The Dark Knight, there was Kevin. Seething, raging, archery-enthusiast Kevin.
This book is gripping from about a chapter in (bear with it), and is one of those reads that everyone around you will pick up, and before you know it, you're having a book club. When you're done reading, watch the film starring Tilda Swinton, which is almost as good! If you do neither, watch The Dark Knight.
If it's the digital way, or the highway for you, this Buzzfeed article is rather good too: 19 People Who Just Want to Watch the World Burn.
This one is mostly just so we could add this gif, but also because uni can get stressful, especially around exam time, and little calming mantras can help you stay feeling positive.
Please tell me you've all seen Black Books? If you haven't, then you're allowed to skip this book and watch it in its entirety. Go, now!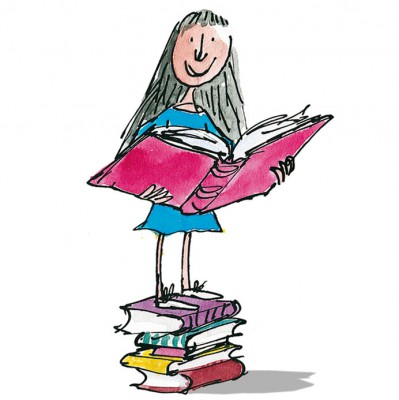 Getting serious again now. If you've got this far down this blog, the likelihood is that like me, you're a book-geek. And young bookwormish Matilda made that OK when you were a kid. Therefore, we recommend you pack her with you when you leave for university. Even if it's just for comfort.
If you haven't read it, this Roald Dahl classic is utter magic, and will make your weird book-heavy childhood begin to make sense. With timeless comic characters, and a compelling and captivating heroine, it is no wonder that Matilda still inspires so many people today.
Based on the true story of anti-consumerist American Chris McCandless, who left home to explore the Alaskan wilderness, (with calamitous repercussions), this book is one for the endlessly curious.
We'd encourage you to finish your degrees before you decide to give up your possessions and enter the bleak unknown, but then we are biassed. This book will inspire you to give adventure a go, or stay at home and never go anywhere. Either or. But it's a risk worth taking, and a book with big ideas, that is worth reading in your downtime.
And that's your lot. Let us know if there are any books you would love to tell people to read in the comments below!
Comments
comments