This week Coventry Cathedral has been working with Cult Screens to transform the old cathedral ruins into an open air cinema. Deck-chairs, beanbags and food trucks have taken over the ruins and made a cozy spot to watch some great films. UnCOVered blogger Kyle has been to review the experience, to see if it is one to watch out for in the future.
The outdoor cinema began the week by showing Back to the Future on September 15th. Since then a new film has been shown everyday until it ends on September 20th.
As a big Star Wars fan I knew I had to grab the opportunity to watch Star Wars: The Force Awakens. Luckily I managed to get a few tickets for me and a couple friends to watch it under the stars.
We arrived at 7:30pm, so we could get the good seats. The inside of the ruins was filled with around 30 deck chairs and about the same number of beanbags. The cinema seemed to be really popular, as it was already full of people when we got there. It seems everyone else had the same idea we did: get there early, grab some good seats and popcorn before the film starts. We managed to find a few seats towards the back and settled into our deck chairs.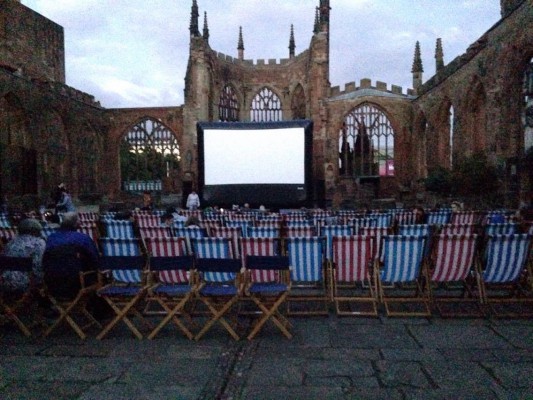 The food trucks were inside the ruins as well. So you didn't have to go to far if you ran out of popcorn or needed another drink. The selection of food was great too, you could choose to get hot dogs, popcorn, sweets and a bunch of different soft drinks, all perfect cinema food.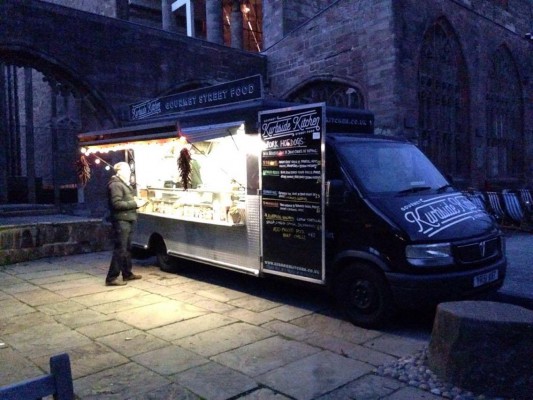 One thing that's different about an outdoor cinema compared to a regular one is that the film might not show on time. You've got to wait for the sun to go down and give a good amount of darkness, instead of just dimming the cinema lights. So you could be sat there a while before the film can actually be shown.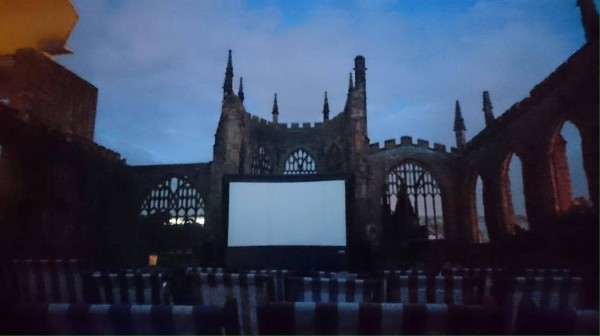 Luckily for us it didn't take too long, and the wait let us get comfy and chat a little. Once it was dark though it was all stations go! Everyone hushed up and spotlights in the red and blue lightsaber colours shone up around the cathedral. It was a nice touch that really got you in the Star Wars mood.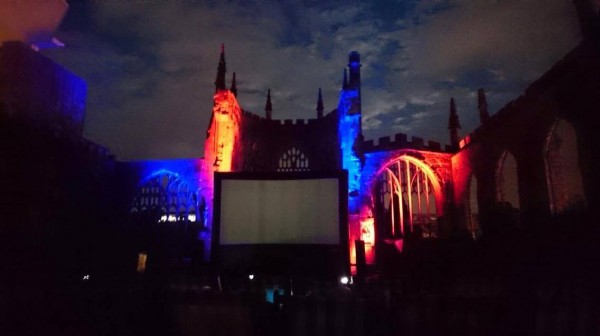 Unfortunately, the night we went turned out to be a chilly one, especially as a cold wind was blowing through the cinema for most of the film. Now this wouldn't usually be an issue, but unfortunately we forgot to bring a blanket with us, doh! So we ended up shivering a little through the film.
It was a great intimate screening, held in a really cool, if slightly chilly location. It was well organised and issue-free and I would definitely recommend going to an outdoor cinema experience whenever you can. Just remember to bring a blanket…
Comments
comments