Last month we let you know about how you can learn a foreign language while you're with Coventry University. But did you know that just by speaking your native language, you could earn money and valuable experience as a language tutor? Here's Cedric from the Linguae Mundi team again to tell you more:
Have you ever thought about teaching your native language? Training and teaching with Linguae Mundi is a great way to enhance your CV and earn money in a professional environment. Linguae Mundi is the university-wide language programme at Coventry University. It offers 19 languages throughout the year and classes are open to students, staff, and members of the public. So why not spend your evenings making a difference to other people, and your wallet too?!
"Who better to advocate this programme than the tutors?", we thought. So here are 8 reasons to become a language teacher with linguae mundi, from the tutors themselves:
1. The Learner Becomes the Master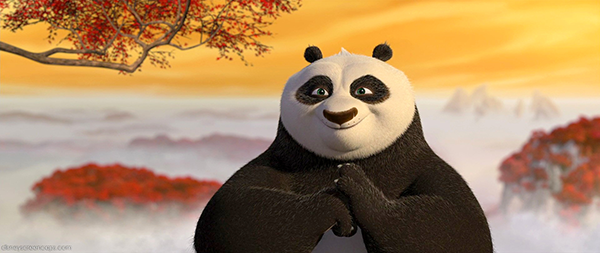 I have already undertaken two courses with Linguae Mundi, and studied both Italian and Arabic. Having experienced learning in this setting, and now having undertaken teacher training, I feel I have a three dimensional understanding of how Linguae Mundi works and am excited to be a part of the teaching team."
(Layla, English Tutor)
2. Gain Experience
Professionally, Linguae Mundi has boosted my CV, and has allowed me to further develop teaching skills, and study to improve my capabilities at the same time."
(Lallia, French tutor)
3. Experience Different Cultures
I am grateful for having met people with different languages and cultures, and from different backgrounds, who have offered more knowledge and varied views to help me keep growing."
(Cristina, Spanish Tutor)
4. Improve Communication Skills
I have improved my communication skills and my ability to speak in front of groups of people. I now have better confidence when it comes to public speaking and talking about a topic in front of people. I now feel better equipped with the skills necessary for introducing a new concept or idea to somebody. I also feel more confident in facilitating discussions or debates, knowing when to speak and when to allow others to speak."
(David, English Tutor)
5. Put Theory into Practice
We had absolutely great role-models to follow (the trainers, the summer mentors, and many of the learners themselves), and to me this has been an example of a perfect theoretical-practical training. The practical examples we have had the chance to experience have been key to really understand the concepts and values of Linguae Mundi."
(José, Spanish Tutor)
6. Gain Confidence
Linguae Mundi has helped me to become more confident as an individual. During my first class after training I felt extremely nervous and wasn't sure in my ability to stand in front of a class and deliver a lesson. However, I now know I can do it, and that there are other tutors to share problems with or the Linguae Mundi trainers and other staff who are approachable and always there to help."
(Kirsty, English Tutor)
7. See Your Learners Grow

It is very gratifying to see your students gradually mastering elements of your mother tongue and being interested in your culture. They also gain confidence and become more culturally aware of the world which is important in today's job market."
(Cyrille, French Tutor)
8. Experiment and Break with Tradition
Linguae Mundi allowed me to improve my teaching skills, but above all it allowed me to experiment and learn new ways of teaching a language that differ considerably from the idea of the traditional language lessons that most people have had."
(Gaia, Italian Tutor)
If you are interested in training and teaching with Linguae Mundi, apply online (closing date: 14 October 2016). Find out more on our webpages, Facebook, and Twitter. Email us on linguaemundi.cge@coventry.ac.uk or call us on 024 7765 2985.
Comments
comments