Last minute Halloween plans but no outfit? Have no fear, you will go to the ball Cinderella! Just potentially covered in fake blood, lots of talc and the occasional cereal box…
It's really easy to get carried away and want to spend your entire student loan on a Halloween costume – we've been eyeing up that fully-functioning Iron Man suit as well but you'd need a fortune like Tony Stark's!
So instead of filling up your basket on Amazon and eBay with expensive outfits, break the trend and create your own outfit from things you have lying around the house or can get easily from local shops – we love a Poundland bargain.
Here are just a few ideas of how to pull together a spook-tacular costume on a budget.
Cereal Killer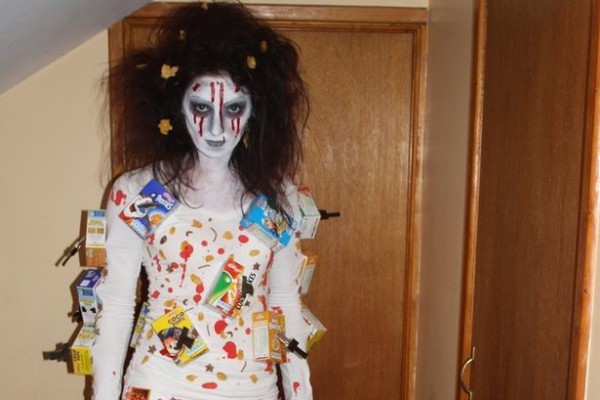 What do you need: Fake blood, and raid the recycling for cereal boxes – don't say Cheerio (don't hate us!) just yet.
Make the most of the classic student cuisine – cereal for dinner – by up-cycling your packaging into a fright fest outfit. The Cornflakes rooster has never been so scary…
Grumpy Cat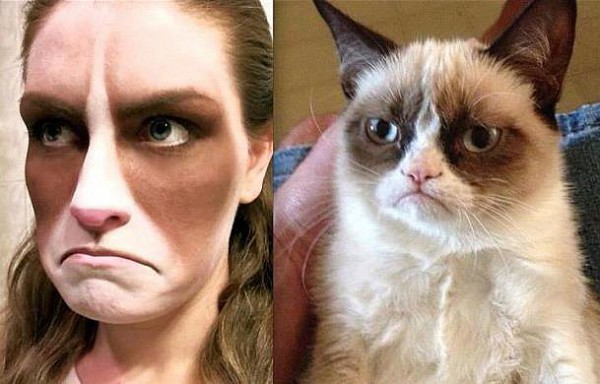 What do you need: White face paint, brown eyeshadow, facepaint/make-up sponge, white clothes and cat ears. Oh and a frown that might change with the wind…
Cats often get the short end of the stick at Halloween: black cats have a bad rep and it's often seen as a cop-out outfit… However, you can reinvent it by channeling the internet's favourite cat.
Jedi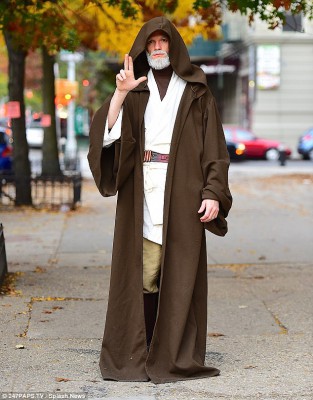 What do you need: White/cream dressing gown, brown belt and a lightsaber, which is of course the essential accessory for any outfit.
Just look how cool Neil Patrick-Harris looks – don't you wish you could look this legendary?!
Zombie
What do you need: Fake blood, talc powder, and white t-shirt ready to be ripped.
Be creative and go as a zombified version of whatever you want; nurse, sports player, Kardashian, Donald Trump…
Witch
What do you need: Black clothes, stripy socks, witches hat and a black eyeliner pencil.
Give that LBD or black jeans a spooky makeover by throwing on a cheap witches hat and getting inventive with your eyeliner. Our favourite designs are spiderwebs and broomsticks!
Skeleton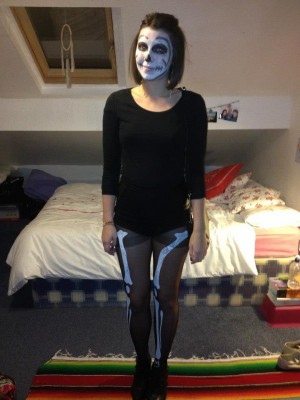 What do you need: Black clothes, white and black face paint, and 'bone-design' tights.
Whether you want to go for a sugar skull design or a classic skeleton, make sure you've got plenty of white face paint to hand.
Emoji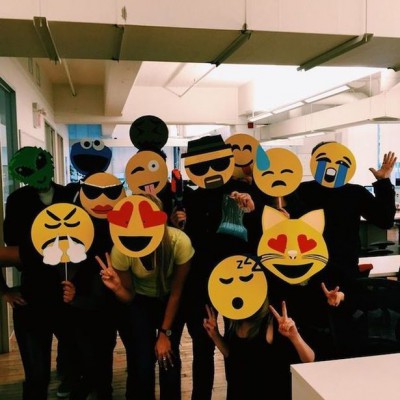 What do you need: Cardboard, paint, glue, scissors and a chopstick to hold your mask.
Use your list of most used emojis to bring the little yellow faces to life! Crying-with-laughter face is a winner with the UnCOVered office.
Where's Wally & Wilma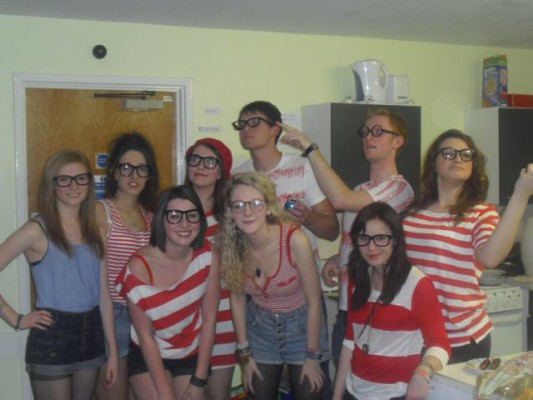 What do you need: Red and white stripy t-shirt, oversized 'nerd' glasses and bobble hat.
We're not sure what the collective term is for a group of Wallies but we're definitely seeing red and white stripes for days with this group outfit.
Wednesday Addams
What do you need: Black dress with white collar, talc powder and someone who can plait your hair.
This girl has attitude which should be celebrated on the eeriest night of the year *click click*.
Pixelated person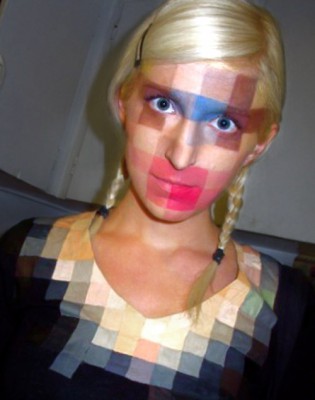 What do you need: Lots of different coloured face-paints – including nude/natural colours.
Men in Black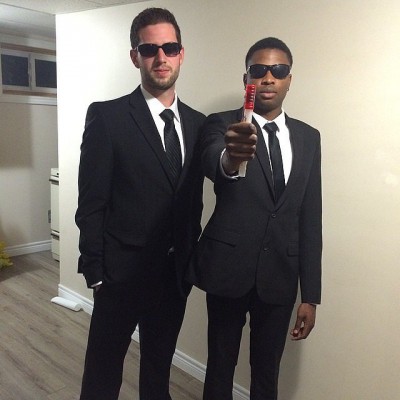 What do you need: Suit, white shirt, black sunglasses and a pen.
Look out of this world as Kay and Jay, and make it a night people won't want to forget!
Stranger Things Crew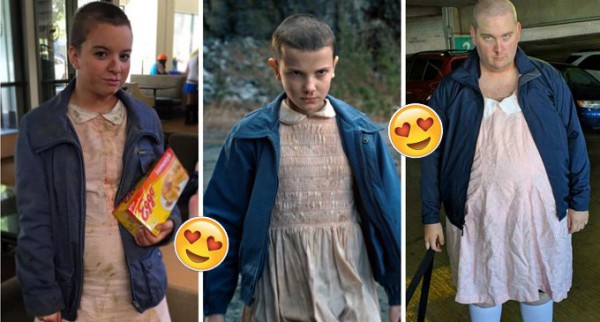 What do you need: To be on trend with Netflix's latest craze!
For the Eleven of the group, you'll need a pink dress, blonde wig, cardboard box for eggos, and a badass stare. And everyone else can dress like the 80s kids we want to be!
Erorr 404
What do you need: White t-shirt and a marker pen.
Do we need to say more?
Feeling inspired? Let us know what you'll be dressing up as this Halloween by commenting below or sending us your photos! Happy Haunting!
Comments
comments