Think you know Coventry? That's what they all say! We've got the low-down on some of the Coventry city secrets people still don't know about, which reveal just how much is going on in our enigmatic metropolis!
They don't call Coventry the second city for nothing… Wait, what? They don't?!? Well, if you read on, you'll see why we should ALL be thinking of Coventry as one of the capitol's rivals!
1. Comic Con is coming…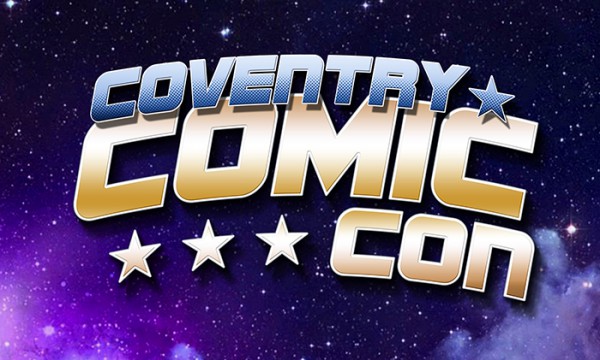 Remember, you heard it here first! Comic Con is coming to Coventry! The first in what we hope will be many conventions to come, will take place on 1st October 2017 (just in time for 2017's Freshers!) and students can attend for only £8!
Panels, guests, photo shoots, exhibitors, the Iron Throne, the Tardis and a Jedi Fight Academy await all those who purchase a ticket! You can even learn the noble art of 'water dancing' with Game of Thrones' own Syrio Forel (Miltos Yerolemou).
We'll see you there!
2. We're getting a £37million water park
Yep, that's no exaggeration, it's taking place outside of our office so we're literally watching it happen! Coventry is going to be the proud home of the most incredible new sports centre as of 2018, (so you've got a bit of time to get here!).
According to the council, the new building will be home to a "water park with slides, 25metre swimming pool, gym, climbing wall, squash courts, dance studio and day spa". The innovative, round building will even light up evocatively at night!
You can view the full album of artist's impressions here and get ready for summers full of holiday-style, poolside fun come next year!
3. Fargo Village
Coventry's hidden gemstone has been thriving for over 2 years now, but there are still Coventrians among us who don't know what or where it is!!
So to clear things up, this is Fargo Village >>>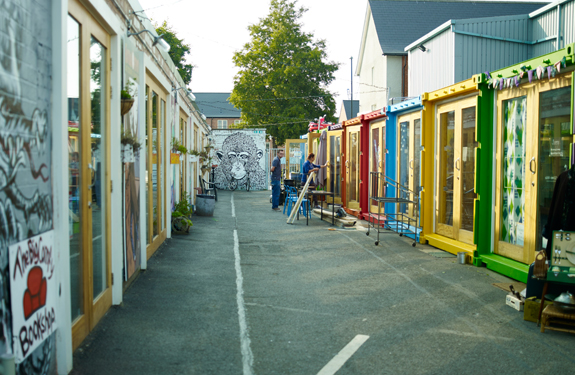 And you'll find it at the bottom of Far Gosford street, or follow their directions for more info.
It's a cultural hub, full of independent shops, cafes, bars, eateries, performance spaces and food vans. It brings a new dimension of life to Coventry, with its aesthetic based loosely around that of London's Camden or Brick Lane. I say "loosely" because when you're there, it doesn't feel like it's imitating either of these places.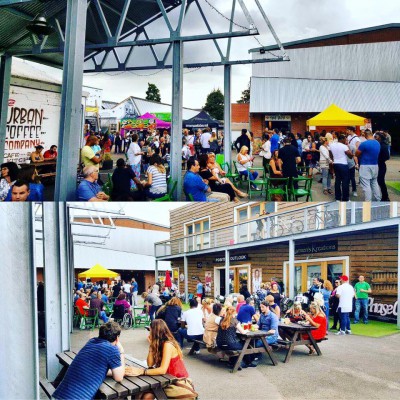 It is a truly magical, fun day or night out, where you can explore Coventry's sub-cultures in greater depth. Take the entire family when they come up to visit you, or get down to one of their nights like 'Rum'n'Reggae' with your flatmates.
Here's what's on offer this Spring:
Valentine's Market
Vintage in the Village
Pancake Day & Dessert Festival
Cheese & Chutney Weekend
Easter Egg & Chocolate Festival
Mother's Day Afternoon Tea
Vegan & Cruelty Free Weekend
4. Coventry Uni sends more students abroad than any other
When you come to Coventry University, you don't just get to enjoy all the benefits of living in our up and coming city; we're also the university most likely to send you away for the adventure of a lifetime!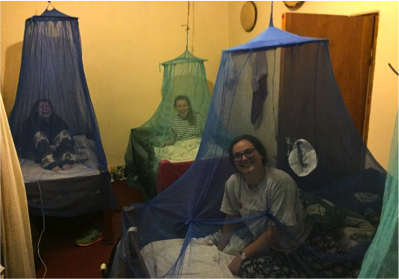 Read our blog about the opportunities you'll discover with our Centre for Global Engagement, which gives you a great insight into just some of the opportunities you can grab when you study here.
Remember, studying for your degree is about more than exams and coursework, it's also about becoming everything you can be and we're here to support you in that challenge!
Whether it's a year abroad to study, or just a few days experiencing something incredible; travel is one of the most life-changing things you can experience while you still call Coventry 'home'!
Have you UnCOVered any more secrets about our inspiring city? If you care to share, let us know in the comments or across our social media channels.
Comments
comments