Has there ever been anything more universally beloved, honestly? Pasta? Perhaps. Morgan Freeman? Very close. But there just doesn't seem to be anything more immensely satisfying, more cherished, than pizza.
The golden crust, the endless options of sauces and toppings, that feeling where you might just have a heart attack and die but it's all worth it, it truly is a wonder of nature. And with it being National Pizza Day we thought we'd do the rounds and find out where some of the best pizzas in the world reside…
Ben: Meat Feast Deep Dish – Coast to Coast (RIP)
This thing took years off my life and was so worth it, there was so much sauce and meat and cheese I could even dip my fries in it! My heart broke in half the day they changed the menu for pathetic stoned baked wannabes.
Harbs: Dante's Inferno Level 3 – Fat Toni's, Gloucester
Apparently, Fat Toni's is one of the top places to eat in all of Gloucester and after one experience here you might see why. Meatballs, pepperoni, sautéed mushrooms and ghost chili drizzle make this a formidable opponent, but a delicious opponent at that.
Dickkie: Crispy Pork Belly – Pizza East, London
According to our resident Steven Spielberg, Dickkie, not only is this the home of the best pizza, but also the best meal he's ever eaten! Crispy pork belly, cheese and tomato? It's so simple. But when you do the simply things right, there's nothing better.
Niche: Bacon, Egg and Tomato – Banff, Melbourne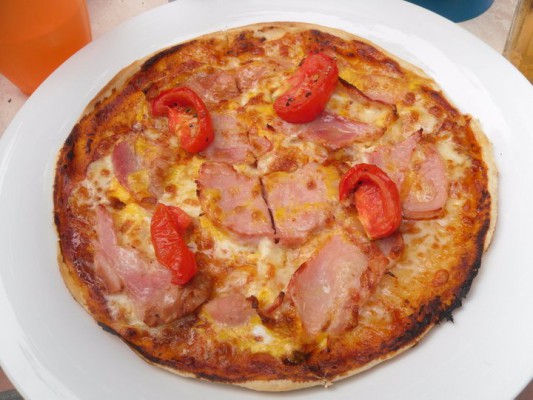 It may be a bit mean to include a pizza that lives on the other side of the world, but what better reason to travel than pizza? This one was from an awesome little bar/cafe called Banff, and consisted of bacon, egg and tomato. It might not sound like much, but it was amazing, with the perfect amount of toppings and even a decent price… And I could always enjoy it in the sun!  
Ryan: Texas BBQ – Dominos, worldwide
Something a little more accessible for you now. You may accuse Ryan of being a little 'basic b' here, but the man's got a point. That BBQ base with onions and those thin slices of chicken (sorry vegans), what's not to love?
Tash: Gorgonzola – Casa Italia, Lourdes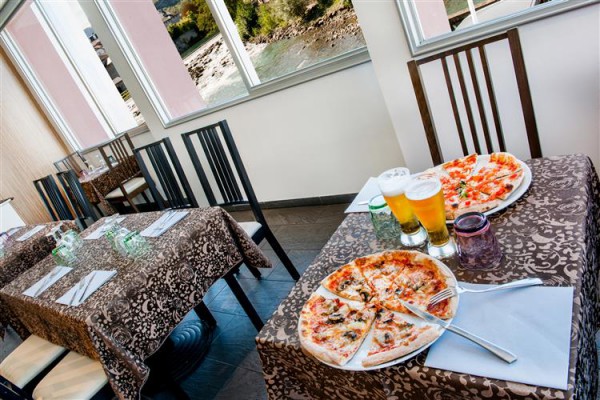 I couldn't eat the whole thing so I took it with me and ate it in the pub, that's love and dedication to pizza. What makes this a good story though is that I was eating it in the place my mum and dad met in France. I was also sat with them at the time even though they've been divorced since I was three! Pretty cool parents!
There you have it folks, top pizzas from around the world to get your juices flowing for National Pizza Day. Don't forget, we'd love to hear about your pizza memories so drop us a comment too!
Comments
comments