Want to know more about city life in Coventry? Did you know we have an award-winning market where you can live like royalty on a student budget? You didn't!? Well thankfully LauraJane is here to tell us about her experiences of student life in Coventry…
Does anyone else remember food shopping with parents? Mother brings a list, promising only to be 10 minutes. She's obviously lying and, sure enough, her shop becomes a spree and you try to help with shoving the supermarket shelves into the boot.
Before university, I never questioned my shopping or cooking skills. So, in my first week, I stood in the middle of the supermarket absolutely clueless. I was aware meat, dairy and egg prices ranged from 'I spent my life in a cage' to 'At least I ate good grass' (I had recently gone vegan because of it) but what about everything else? How cheap could you go without compromising quality?
A hidden gem…
On exploring Coventry, I found the Retail Market, which has been winning awards since its opening in 1958. 200+ stalls open six days a week with food (from organic veg to international fare), flower stalls, stalls for clothing, electronics, fitness and more with an in-market café! The first stall I saw was David's, a UK vegetable vendor, who noticed I was new – we spoke at length about my health intentions and then his sadness at recent decline in business. The University's growth meant students filled the town who, he explained, were unaware that the market existed and shopped at supermarkets instead.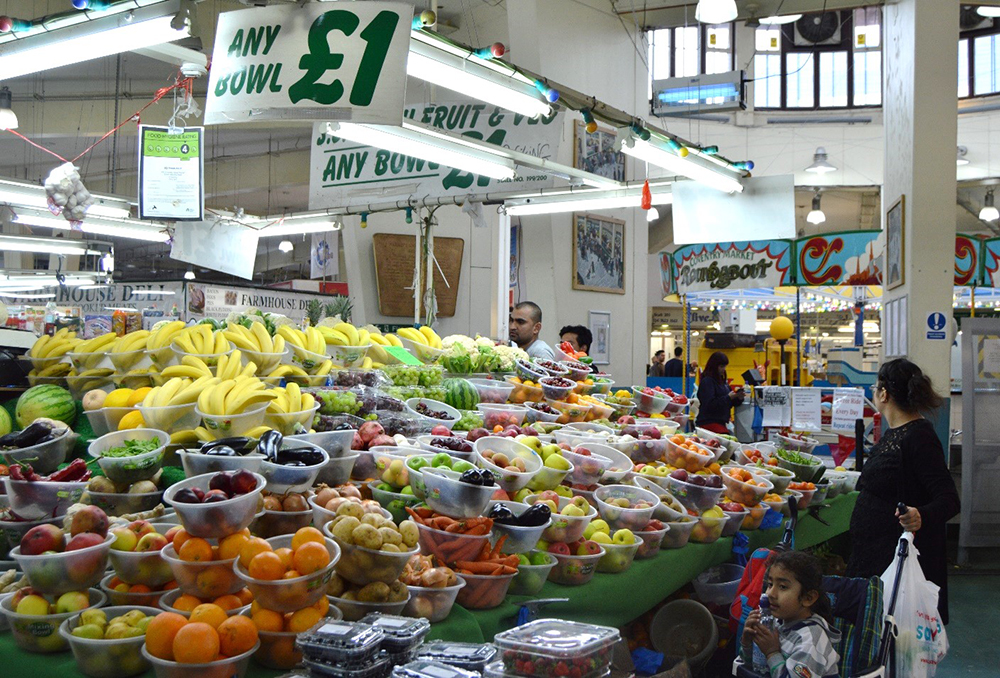 I fell in love with the market for so many reasons:
Produce ranges from cheap bulk buy '£1 a bowl' stalls, to dearer mouth-watering organic specialties
You don't come away with wasteful, unnecessary packaging
I form relationships not possible at supermarket self-check-out machines
My loyalty to certain stalls finds me discounts and surprise gifts
My favourite is David's (B.A Betts & Sons), whose father owned the stall before him and sourced produce from the same farm in the Cotsworlds. The Nut Centre is amazing too for bulk buying grains, cereals, ready mixes and more. Kings sells gorgeous but cheap fruits, always eager to learn more about me whilst handing me leftover produce at closing time.
Unfair stereotypes
I've always hated the stereotype of students being drunken, late, tired and unhealthy. I quickly learnt that being healthy was inextricably linked to countering these things. I did not think it was possible without spending a fortune on food, slaving over the stove and eating endless, boring salads. Now I spend a measly £15 a week on food that fully meets my nutrient requirements and makes delicious meals. I had no idea I lacked energy until I found the market and changed my habits. I can't stress enough how much this place changed my outlook on university.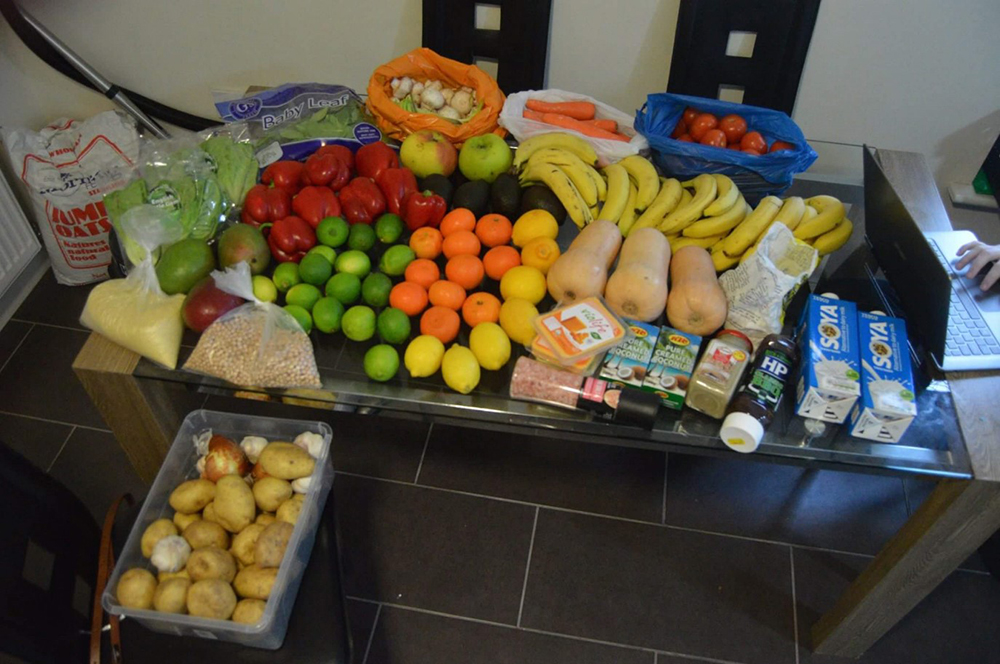 I beg you, explore the market (David gives 5% off to anyone who says 'LauraJane the vegan' sent them), have fun with cooking and challenge that student stereotype!
Interested in learning more about cooking and a plant-based lifestyle? Check out the Veg Society or try out some of the recipes below!
To see Laura in action around her favourite parts of Coventry, watch the video below!
Comments
comments