There are many options for professional experience and work while you study at Coventry University. The Careers Team are here to help students access and secure placements and job opportunities. Here's Ana, our Guide to Campus student blogger, to help you discover how to take advantage of the Careers Service…

Two members of the Careers team, Charlotte and Eleysha, were asked why it is so important to offer employability services to students. Charlotte pointed out that students face many issues when starting their career, some of these obstacles include:
Writing a CV and a cover letter
Preparing for their first interview
Or simply getting general careers advice
Charlotte explained how the Careers Service can be helpful to students to 'Guide to Campus' interviewer, Cynthia:
When they are coming up to finishing university and graduating, I think, it can be a real struggle for students. So knowing that they [you!] have such a service as ours, I think, can be quite reassuring."
Any student from any year can seek advice and Eleysha reassured me that the Central Careers Service is here to support all students, no matter their year of study or experience:
Anybody can seek advice from the Careers Service! Even after you graduate and you're alumni, you can use the service for as long as you want to."
The service is easily accessible and is flexible around your timetable. During term time, the opening hours are 8:30-18:00 so that students can make appointments at any convenient time. Out of term-time the Careers Desk closes at 17:00.
Charlotte admitted that many students aren't aware of where the Careers Desk is. She explained:
We are right behind in the Hub, on the First floor, just past the Food Court through the glass double doors!"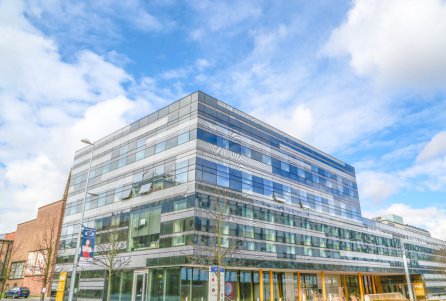 The Careers Service are happy to assist students in their job search, especially if it is their first job. Charlotte added that university has consultants for each faculty:
Students can book a half hour appointment to chat, or request more time to discuss things in greater detail to help them make the correct decisions." 
Eleysha gave some advice to new students:
It is worth contacting the Careers Service when you first time get here as they can really benefit and advise you."
Charlotte's advice: 
Don't leave it until last minute, preparation is important!" 
For more information and to keep up to date with news on campus – follow the Careers Team on: Facebook or Twitter.
Read more about how the Careers Service can help you enhance your employability in Tom's blog about his placement with EA Games.
Comments
comments