My name is Anastasia and I have just completed my second year studying BA Business and Marketing at Coventry University. Personally, I prefer learning by doing and this has led me to be actively engaged in multiple projects, as well as various part-time jobs whilst studying at Coventry. In turn, this has improved my employability.
Following numerous applications to companies, rejections, interviews and stress I have secured a year-long placement at Sony (woohoo!).
1. Building up my experience
Like I said, while studying I have had various jobs, ranging from Research Assistant at CURes and Language Tutor at Linguae Mundi, to Student Ambassador at the International Office. I feel that these jobs have helped me to develop myself and also expanded my choices in terms of my future career.
In particular, as a Marketing student it's very useful for me to explore how research works and understand how I could apply it. Also, I have developed my communication skills and learned how to better present my thoughts and pitch my ideas, which is an essential component of my role now. Finally, working in a multilingual environment was particularly useful for me as I currently do project work with my European colleagues.
I was lucky to have the chance to participate in the Disruptive Media Learning Lab [DMLL] and Office for Teaching and Learning [OTL] projects. One of my first projects during second year was the OTL's Guide to Campus, where I worked in a team with fellow students to showcase areas of our campus which prospective students need to know about in a friendly, interactive and fun way!
2. Searching for a placement
I attended lots of sessions with my EPT (Employment Personal Tutor) to make sure my CV looks good, and I got some cover letter templates ready to send out to employers. Having my CV and cover letters ready, made the application process a lot quicker, for more information on how to make sure your CV is up to date, you can visit the Careers Service.
3. Practice makes perfect
I applied to quite a few places, spending hours filling in application forms, completing online tests and interviews. In most cases, the companies would just ignore the application if it wasn't suitable for them, which is really inconvenient as you don't know if you can tick them off the list…
My advice would be to keep going, because you will find the right one for you, and if you haven't heard from a company you really want to work with, don't be scared to contact them.
4. Sony!
All these set-backs were worth it, because in the end, I have managed to secure an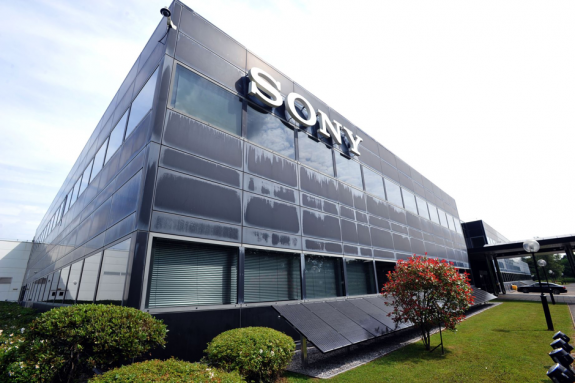 amazing placement! I am working in the service team at Sony Professional Solutions Europe, based in Basingstoke, where I am working in a Service Product Design and Marketing Administration support role.
I am in the B2B support sector, and work closely with Media Solutions, Corporate and Education Solutions, Digital Cinema Solutions and Healthcare Solutions. I would say that one of my favourite things about this placement is that it is constantly evolving. I have a chance to explore new areas, be introduced to new projects and put my degree to use.
First impressions
To be completely honest, I was nervous, as I was expecting to come to a scary office where I would have to do something that requires super powers! However, I was pleasantly surprised by my team, I could not have asked for better people to work with.
There is also a lot of training support and various courses, which I believe will help me to be better at my role and do well in my final year at university, whilst adding to my CV and professional experiences.
A few points to keep in mind if you are looking for placements whilst studying:
Don't give up, keep trying
Don't apply for placements you don't like
Be proactive
Don't pretend to be something you are not
Working hard to achieve your goals
Although I do believe I was very lucky, as there is an extremely low chance of being chosen from thousands of applicants, I can also see how my previous work reflected on where I am now. The effort put into these experiences definitely pays off.
That is why I would suggest demonstrating your skills to a prospective employer, rather than hoping that they will see something special in you, one of many applicants.
If you'd like to know more about the different types of placement you can go on, head to see the Careers Team in The Hub. Just like Ana says, they are brimming with knowledge and ready to help you get your CV looking fabulous!
You can read more about the incredible placements that are out there in Tom's blog: Making a Name at EA Games.
Comments
comments