We understand studying abroad can be an exciting yet scary time. The last thing you want to worry about is choosing the ideal housing for you. So here's presenting our top University-owned student accommodation choices at Coventry University that could be the perfect selection for you!
Want to be right in the centre of things? Bishopgate could be the ideal place for you. A brand new apartment featuring a range of en-suites, studios and even spacious deluxe studio rooms.
All rooms include: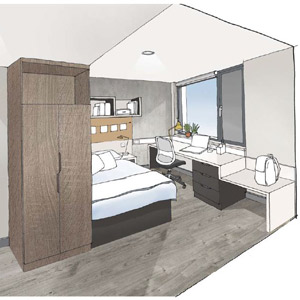 Dedicated Residence Officer
CCTV and on-site security patrols
Contents insurance
High-speed WiFi
¾ bed
Desk and chair
Bookshelf
Fridge/freezer
And much, much more!
Location is ideally walking distance from lots of places and you are just:
5 minutes away from TheHub
5 minutes away from city centre
10 minutes away from library
15 minutes away from train station
With the best combination of privacy and social space, this new accommodation consists of a mix of 5-12 bedroom flats and studios.
Featuring:
Dedicated Residence Officer
CCTV and on-site security patrols
Contents insurance
En-suite to all rooms
¾ bed
Desk and chair
Bin
Wardrobe
Bookshelf
Lamp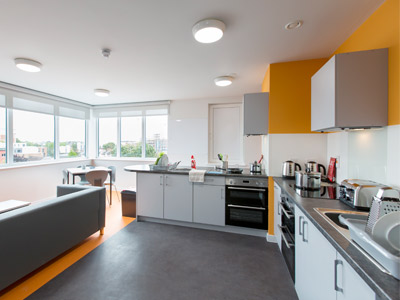 5 minutes' walk from Coventry University and the city centre; allowing you to have the perfect balance between study and recreation.
Social space with Sky TV
High-speed WiFi
If you are a really outgoing, the following two accommodation choices could be ideal for you.
Singer Hall is centrally located to all the cultural and social activities the city centre has to offer. That's not all – this global student village provides a lively and community trait, making you feel right at home.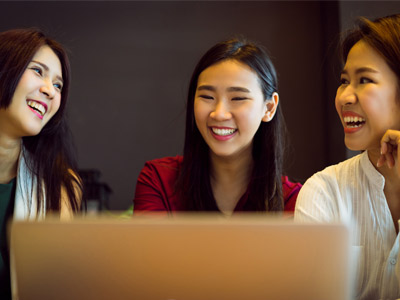 Residence Officer on-site
CCTV and on-site security patrols
Sports facilities and shops within walking distance
Social space with Sky TV
6 bedrooms (per flat)
Contents insurance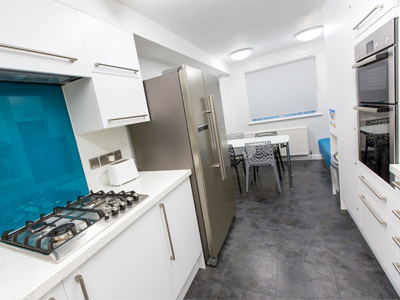 1 shared kitchen (per flat) including microwave, fridge/freezer, iron, ironing board and kettle.
5 minutes walk from the library and TheHub
Take a virtual tour around Singer Hall accommodation and find out more.
Old is gold in our Priory Hall accommodation which has been refurbished to a modern and high standard. Based in the heart of the University, this campus-central location buzzes of social atmosphere where you can benefit from the closeness to the city centre nightlife, eateries and shops.
Dedicated Residence Officer
CCTV and on-site security patrols
Contents insurance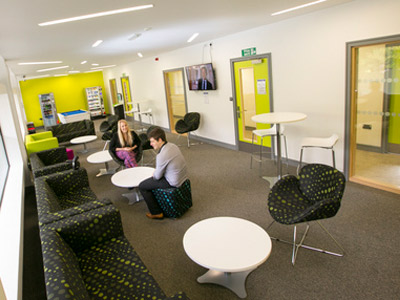 High-speed WiFi
Social space with Sky TV and pool tables
Study pod
Bedroom includes: Single bed, desk and chair, bookshelf, wardrobe and much more
Catering provided for you in TheHub (Monday to Friday) and sharing weekend meals
Sharing kitchenette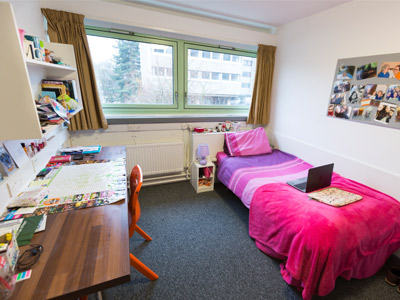 Most main points are under 5 minutes walk, with TheHub only a 1 minute walking distance.
Unrivalled stunning views of the historic Coventry Cathedral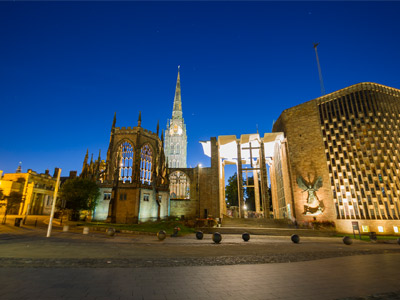 If any of the above accommodation options feel like the right choice for you, apply today.
Comments
comments