Here at Coventry University we like to celebrate the end of term in style… so this year 1,000 lucky students travelled to one (or more) exciting locations around Europe – Berlin, Paris, Barcelona and Brussels for five days of adventure!
And the best part? The trip only cost £100 as costs were subsidised by Coventry's Centre for Global Engagement.
We went along to Barcelona – for research purposes of course – to find out what our students got up to…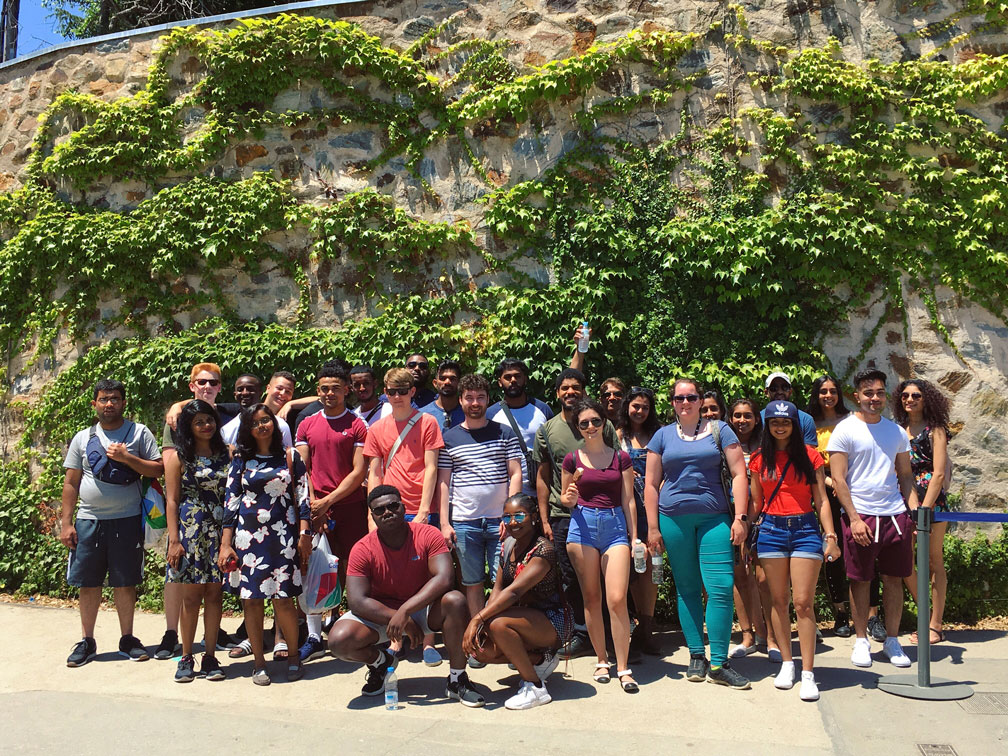 A quick snap before heading into Park Güell
Lots of activities were planned for the group including visits to Barcelona's top attractions.
Tour of Camp Nou aka Barcelona FC's home stadium
Estrella DAMM brewery tour – free beer say no more!
Visit to Park Güell – a beautiful mix of gardens and famous artist Antoni Gaudi's architecture
Barceloneta Beach – not technically a planned visit but we all found our way there!
Students were also given a four day travel card to explore the city in their free time. Here are some of their highlights: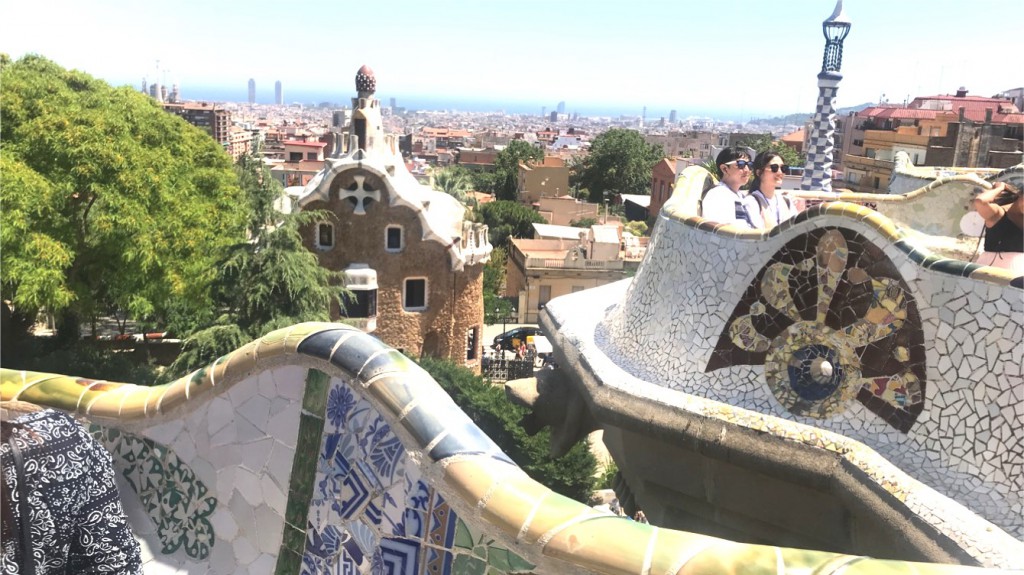 A popular selfie spot in Park Güell
Priya Lakhani, 2nd year, BSc Biomedical Science
'I really enjoyed visiting Camp Nou, I'm not really into football but it was cool to see the stadium up close. In our free time we went to the beach. This morning, we hired bikes and rode across the coastline, we got to see a lot of the city that way.

I'd definitely recommend going on a trip like this, it's so different from sitting in a classroom, you get to experience new things and a totally different culture.'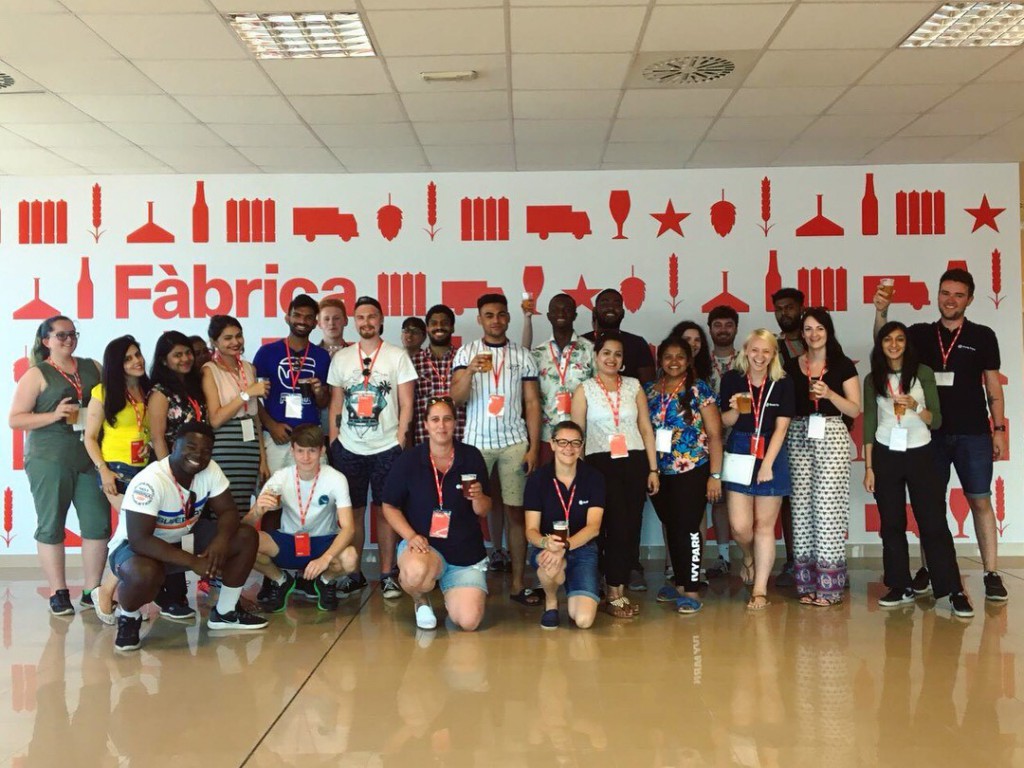 Cheers! Ending the Estrella DAMM brewery tour with a cheeky pint
Evanangelynn Mensah, MSc Occupational Psychology
'It was amazing value for money and the hotel was really nice. For the price we paid it was a welcome surprise that we weren't staying in a hostel. The location had good transport links and we could meet up with the leaders to head to the activities together or make our own way there.'
Victor Otor, 1st year, LLB Law
 'I got to see the natural parts of Barcelona in Park Güell, there are loads of good Instagram opportunities there too! I found out about Gaudi there and saw more of his work at La Pedrera (Casa Milà), it was a long walk up but worth the view! The architecture was really cool.
There's loads of food to try, everyone recommended the Paella. We spent time in restaurants and bars where we watched football with the locals. It's not often you can enjoy the World Cup from a beach bar so that was something to remember.
Figuring out the metro together was a bonding experience! We bumped into other students along the way and got chatting, I've met a lot of people from all sorts of courses who I may not have spoken to in Coventry. We've all exchanged social media and will definitely keep in touch.'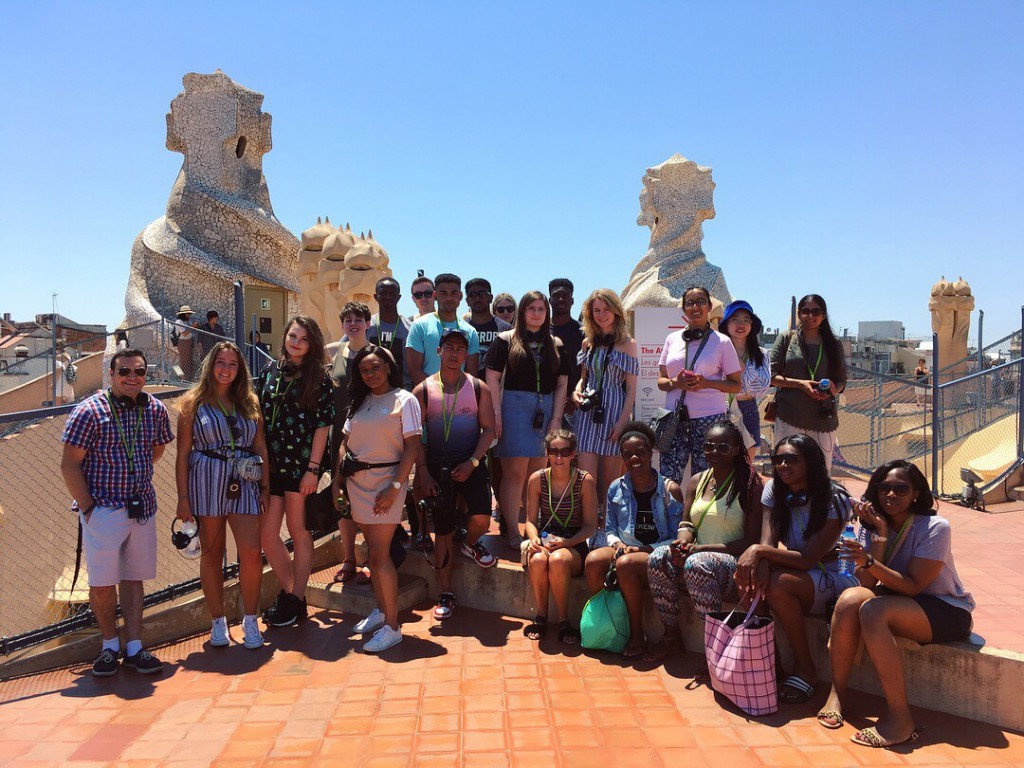 Enjoying the view from the top of Casa Milà
Crystal Reid, Coventry University London Campus, MBA International HR Management
'It was nice to let my hair down with people who have something in common with me. It's a welcome break before I begin my dissertation. 
The group leaders treated us like adults and because there were lots of groups there was flexibility with the events of the day. I didn't make my morning visit to Camp Nou but I didn't miss out, I got to go in the afternoon with a different group.'
Comments
comments