Going to uni for the first time can be daunting, new buildings, new people and maybe even a new town. But all is better when you've got friends to share your experiences with. Talking to other people might come naturally to you, whereas some of you may be shy – but remember – everyone is in the same boat as you so don't worry and try to get yourself out there.
Here's how you can easily make friends who you may even end up being life-long buddies with…
1. Attend the Welcome Festival
This one's simple, Welcome Festival (formerly Freshers' Week) is a chance to meet other people. There are lots of events you can go to including quiz nights, a Freebie Fair (that's on until 4.30pm today), Laser Quest and lots more. Don't forget to grab your Welcome Festival Pass from the Students' Union.
2. Join societies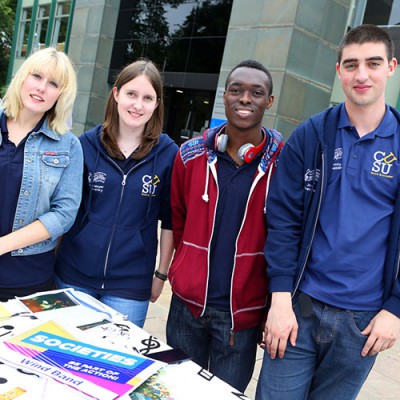 Join societies – this way you'll meet like-minded individuals! Whether you're into ballet, book club or bioscience – there is something for everyone. Or, if you've got a society in mind that isn't on the list – then complete a Society Application Form and set one up.
3. Get chatting with other people in your lectures
Don't make the mistake of hiding in the back – get talking to other students including on your Add+vantage module.
4. Talk to the people you're living with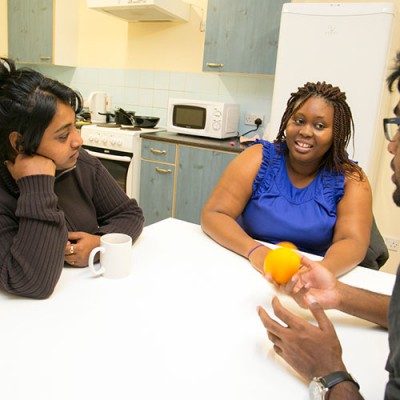 If you're living in University-owned accommodation or even a house – talk to your housemates. After all, you'll be seeing them often and you never know, you might become Netflix besties.
5. Head out and explore campus
We know it's getting cold, but don't spend all your time indoors. Head out and explore all our campus has to offer. Pop into the library, check out the new Alison Gingell building and don't forget TheHub. You never know who you'll bump into along the way!
Let us know how you get on in your first few weeks, we'd love to hear from you!
Comments
comments