Love it or hate it, the season of Christmas tunes is upon us! It's the time of year where Bublè comes out of hibernation, Christmas classics are re-released with 'interesting' new twists and the indicator that the night is really getting started is Mariah Carey's 'All I want for Christmas is You' instead of Mr. Brightside.
So we thought we would come up with our own list of some of Christmas faves, so whether you're using Spotify, Apple Music or a classic CD or cassettes are allowed, get your ears around these!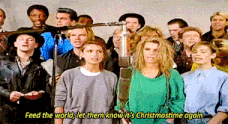 Do They Know it's Christmas- Band Aid (The original one-1984!)
The first line of the song is "It's Christmastime…" and it is/was for good cause, so of course it was to make our list! Recorded in a single day, this song has everything and nearly everyone who was big on the British music scene in 1984. The song was the brain-child of Sir Bob Geldof and helped to raise nearly £8 million for the victims of famine in Ethiopia. To name a few, the super-group included: Bono, Siobhan Fahey, Kylie Minogue, Phil Collins, George Michael,  Jody Whatley, Boy George and Sting! The single became the fastest-selling single in UK chart history and had sold three million copies in the first three weeks.
---
One for the hopeless romantics, Last Christmas tells the story of the fool who put their time and effort into someone for them to simply have a heart of ice and tear the man apart. So this year the fool has learnt his lesson and will give it to 'someone special'. A good sing-a-long and another classic from 1984. Wham! also donated all royalties to the victims of the famine in Africa. This song is empowering and a definite feel-good provider – Not to mention the music video is 1980's gold.
---
Merry Christmas Everybody- Slade
"IT'S CHRISTMAAAAAAAAAAAAAAS!", the battle cry from front-man Noddy Holder is the official pronouncement that Christmas has begun. We rewind all the way to 1973 for this absolute banger and for me personally, this makes me think of 90's Christmas parties, tacky decorations and outfits galore. If this isn't already on your Christmas playlist, add it now!! One of the best Christmas rock songs and reportedly still makes around half a million pounds in royalties every year!
---
I Want a Hippopotamus for Christmas- Gayla Peevey
If Baby Shark had Christmas cousin, this would be it. Recorded in 1953, the song has been an ear-worm for over 60 years. A charming and cute song, which at the time was performed by ten year old Gayla Peevey. I Want a Hippopotamus for Christmas has a certain sentiment to it that reflects on a different time. But be warned, you will only need to listen to it once and BOOM… it will be stuck in your head for a long while.
---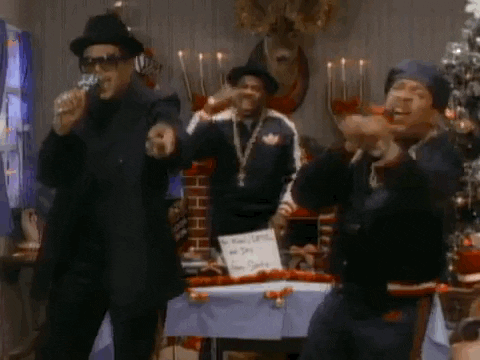 Christmas in Hollis- Run- D.M.C
Released in 1987, Christmas in Hollis is an excellent throwback to the era of prime RnB and Hip-Hop.  Hollis refers to the area of Queens, New York, where the members of Run-D.M.C grew up. The video, which I highly recommend you watch, portrays a sneaky elf, a dog disguised as a reindeer, big chains, Adidas outfits and a message promoting how to spread good Christmas cheer, Christmas in Hollis is possibly the best Hip-Hop Christmas song of all time.
---
I Wish it Was Christmas Today- Julian Casablancas
A wonderful, classic, boppy alternative Christmas song, a rarity in today's Christmas music scene. I Wish it was Christmas Today is sung by The Strokes front-man Julian Casablancas. An often-forgotten track, it is definitely worthy of a place on the Christmas playlist. The opening sleigh bells, moving into a nice synth jingle leading to the rousing 'I wish it was Christmas today' chorus, an easy sing-along and dance to number. Julian summing up the mood of many in the month of December by everyone wishing it was Christmas day already! HOWEVER DID YOU KNOW…this song is a cover! The original was actually a sketch from American late-night comedy show Saturday Night Live in 2000, performed by Horatio Sanz, Jimmy Fallon, Chris Kattan and Tracy Morgan. Casablancas released his version in 2009 before it returned to the SNL stage in 2011 with the original performers.
---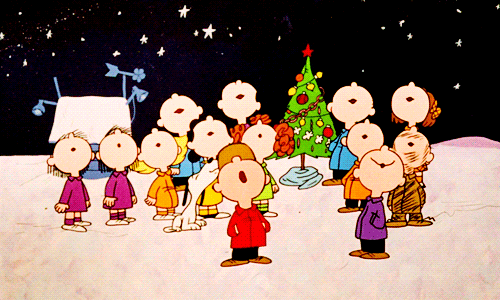 Christmas Time is Here- Vince Guaraldi Trio
A Jazzier hit, this song was originally produced and aired on A Charlie Brown Christmas in 1965. The success of the song lead to instrumental and choral versions. To set the scene, this song is ideal to be listened to in front of a roaring fire, with a cheese board at hand, mince pies nearby and a good book. We all need to take that time-out during the festive period!
---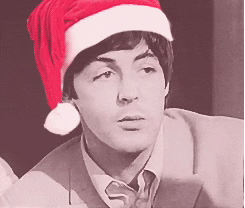 Wonderful Christmas Time- Paul McCartney
We couldn't leave this one, or Sir Paul, out could we? Another Christmas time classic from all the way back in 1979. Macca, being the musical genius he is, was behind the entire production of the song, from the synth and Christmas bells to the piano and the cheesy music video to boot. It has all the elements of a sing-a-long and good time. A song everyone can agree on!
---
One thing we have noticed while listing our favourite Christmas songs, is that a lot of them originate from the 70s and 80s. So we want to know… where are all the modern Christmas songs? Coldplay have taken a swing, as have The Killers and Destiny's Child famously did a version of Rudolph the Red Nosed Reindeer not that long ago. But why aren't we getting any that compare the classics we list above? Let us know your thoughts on this as well as any suggestions you have for additions to our playlist in the comments below or on social media using #UncoveredChristmasPlaylist.
Comments
comments