It's been another fine year of cinematic treasures. From the Oscar-laden of The Shape of Water to the ridiculous Deadpool 2, there has been plenty to wrap our eyes around at the local multiplex. So, in time-honoured tradition, we sent resident cinephile JimE to watch EVERYTHING* this year and let you know his favourites. (*almost… well… a few…)
The Greatest Showman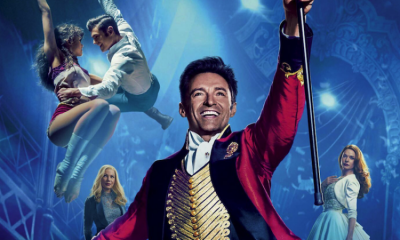 Inspired by the imagination of P. T. Barnum, The Greatest Showman is an original musical that celebrates the birth of show business and tells of a visionary who rose from nothing to create a spectacle that became a worldwide sensation. This is just a nice watch. Always puts a smile on my face and sometimes you just need a film that can do that. Hugh Jackman stars as P. T. Barnum an ambitious showman and entrepreneur who aims to put together the greatest show on earth by assembling a group of unique and unconventional performers.
---
Black Panther

The year kicked off in style in February with the release of the 18th, and possibly most important, film in the Marvel Cinematic Universe, Black Panther. We were introduced to T'Challa (Chadwick Boseman) and his 'bullet-proof catsuit' back in Captain America Civil War in 2016, and ever since we've been waiting to get an invitation to his homeland of Wakanda and boy did he not disappoint. A star-studded cast led us on a journey from London to Seoul and then to the technologically advanced and hidden nation of Wakanda. The brilliant Michael B Jordan brings trouble with him as he challenges our hero for the title of King. It's a great watch.
---
Ready Player One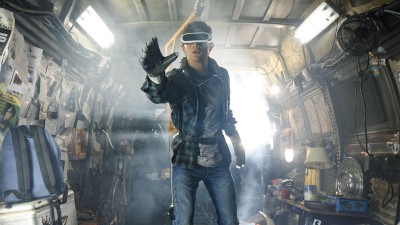 A lot of this Steven Spielberg film was filmed just up the road in Digbeth in Birmingham, however I'm not sure how much of a complement that is to our neighbours when you consider much of that footage was used to portray a worn-down, corporation-driven, husk of a world where people spend most of their time in a computer simulation to escape. The plot is fairly straightforward, think Charlie and the Chocolate Factory meets The Matrix and then throw every popular culture character and vehicle from the last 30 years in for good measure. I'm talking the Delorian from Back to the Future, King Kong, the T-Rex from Jurassic Park, the bikes from Tron, the Iron Giant and many more. Our hero, Parzival, enters a competition to win overall control of the 'Oasis', a computer-generated platform where users can play games, visit any place or time and generally live a second life. However, Parzival is challenged for the crown by a ruthless corporation boss, Sorrento, who has massive resources and a seemingly endless number of players at his disposal as he tries to win the ultimate prize for himself. This film is great fun and has everything you'd expect from a Spielberg movie.
---
A Quiet Place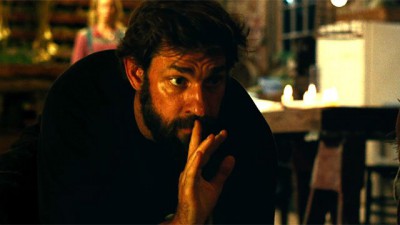 In April, we were also treated to this little surprise package. A passion project from director and star John Krasinski, best-known as Jim from the American version of The Office. Set in the near future, Earth has been invaded by aliens, and humans are fighting and hiding for their lives. These aliens have an extra dimension to them, their hearing is super-advanced. The slightest sound will alert them to your presence. Krasinski and Emily Blunt star as parents to young children who must live their life in near silence to avoid detection. This is as tense a film as I've ever experienced. The use of sound, music and silence adds to the feeling that even blinking could spell doom for you and those around you. This film is best experienced in the cinema, but you can recreate the darkness and silence at home… if you're brave enough to.
---
Avengers Infinity War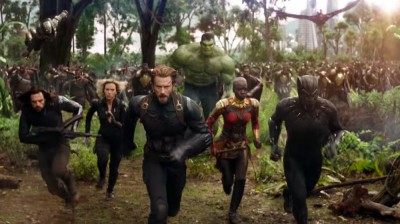 The undisputed heavyweight of movies in 2018 as Earth's Mightiest Heroes return for a third time. This is more than a movie for anyone who has been following the Marvel Cinematic Universe closely since its inception 10 years ago. Not only do we get reunited with the original team of superheroes, Iron Man, Captain America, Thor, Hulk and Black Widow, but we are also treated to appearances from other MCU favourites including Black Panther, Scarlett Witch, Vision, War Machine, Falcon, The Winter Soldier, the Guardians of the Galaxy, Doctor Strange and Spider-Man. All these come together to fight the ultimate foe, Thanos, the thicc, purple menace from the planet Titan who aims to collect all six Infinity Stones and use them to wipe out half of all beings in the universe. It's a race against time to stop Thanos before he can accomplish his goal. This is not your usual MCU movie and without spoiling it, that's all I can say. I cannot blooming wait for Avengers Endgame which is due out in April 2019!
---
Mission Impossible: Fallout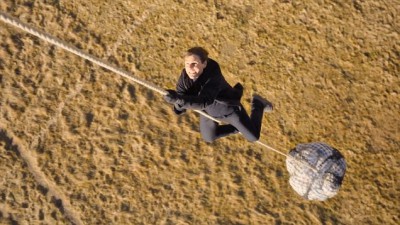 Tom Cruise returns as IMF agent Ethan Hunt in this sixth (and possibly best?) instalment of the Mission Impossible franchise. Hunt and his team are closing in on The Apostles, a splinter terror group which emerged after The Syndicate was defeated in the previous movie, when a mission gone bad results in three nuclear cores going missing. Hunt and the team, with the assistance of CIA rogue Agent Walker (Henry Cavill), must race against time to prevent any of these cores being used to detonate a nuclear weapon. This is an action film that rivals ever made. We get a HALO jump into Paris, a high-speed motorcycle chase, a foot race through the streets and rooftops of London (during which Cruise broke his ankle performing a stunt) and an astonishing helicopter chase… most of this was all done for real! It really is quite the spectacle and I recommend it to anyone.
---
Rhapsody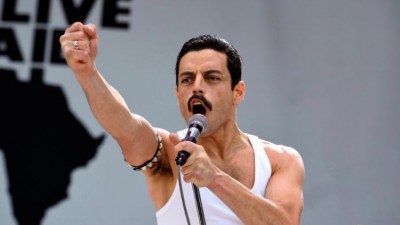 Rami Malek, best known for his role as the title character in Mr. Robot, stars in this biopic of the enigmatic front-man of British rock band Queen, Freddie Mercury. The film is a foot-stomping celebration of Mercury and Queen in the year's leading up to their legendary performance at the Live Aid concert in 1985. Malek does a pretty good job in succeeding where others have failed in capturing the larger-than life personality of Freddie Mercury and this film is a much-watch if just for the amazing recreation of the Live Aid gig towards the end.
---
Spider-Man: Into the Spider Verse

Yet another Marvel movie on this list, however this one is a bit different. Firstly, it's not in the Marvel Cinematic Universe like Black Panther and Avengers and secondly, this one is animated. But one thing it does have in common with the other Marvel films on this list, in that it's blooming brilliant. The story centres around Miles Morales, who picks up the mantle of Spider-Man from Peter Parker in the comics. However, he soon finds himself joined in this adventure by other versions of Spider-Man from other parallel universes. So you get Spider-Gwen, Spider-Noir, an alternate-universe Peter Parker Spider-Man and a few more incarnations of everyone's favourite neighbourhood wall-crawler. My favourite is probably Spider-Ham though, who appears in the trailers.
---
Do you agree with our picks? If you have any other films you think should be getting a mention, please let us know in the comments below or via social media using #UnCOVeredMovies2018.
Comments
comments