The best and hardest three years of my life – and why I wouldn't have changed it for the world.
Name: Kieran Goodson
Course: BSc (Hons) Games Technology
Add+vantage modules: Adobe Photoshop, Adobe Premiere Pro, Creative Enterprise
Dissertation: Player Psychology for Games Design and Marketing
Grade: 1st Class Honours
Occupation: Graduate Environment Artist
What no one tells you about university is that it is the best rollercoaster you will ever ride. I have a few stories about my uni experience. However to be strictly describe the BSc Games Technology course, I have two stories that particularly stand out.
It was my first day at university. I'd been accepted into my first choice and I was buzzing to be learning about the one thing I was passionate about.
At 9am I rushed into the breath-taking EEC building but I slumped back out at lunchtime, disheartened at what I'd just been through. The first modules were Mathematics for Computer Graphics followed by Intro to Computing. The lecturers were experts but if there were two things I sucked at the most, it was maths and programming. I was already flopping compared to my course mates and the next three years seemed more daunting than exciting at this point. It was a proper welcome to higher education.
I realised that I'd have savour the coursework that played to my strengths as a creative.
The second story joins me in third year, in a meeting with my dissertation supervisor. This was a time of high-stress, late nights and plenty of caffeine as the days dwindled down to the end of uni. I'm late to the morning meeting and visibly disgruntled. Expecting a scolding, I look up and see the concerned look on my supervisor's face.
"Have you seen the new Avengers movie? Oh my God, I saw it last night and it is so sick- you have to see it!"
The most magical moment of university, for me, was the fact that most meetings with Michael Richards started this way. He always put your wellbeing first and took the time to ask how you were doing. He wanted to get to know you more and he did his job well, giving detailed feedback for the project. We would go onto engaging in thoughtful, philosophical discussion about the research and life in general. This set him apart from the other mentors and his rapport with students doesn't go unnoticed in the faculty. I'm an organised academic and I went on to get a first in my dissertation and a first overall. But it was moments like this that made it special.
What's ironic about it all is that in the first story, I was anxious about modules that carried little significance and in the second, I was relatively calm about the final major project. I was like two different people.
The moral is that if you come out of university as the same person you walked in as, something has gone horribly wrong. The point of university is to challenge your beliefs, expand the way you think and enhance your skills around like-minded people. You might have picked up a new language or software or even the ability to write well. More importantly, it's what you learn about yourself during your time that you take forward in life.
So fail forward, learn a lot and make it worthwhile.
Overall, the course was a good intro to the many roles within game development. If you're a keen programmer, you're in luck. If you prefer the art or design of games, take a big 'W' in those modules and do as best as you can in the others. Work on your portfolio in the background ready for placement and graduate job applications. Play to your strengths. Pick Add+vantage modules that compliment your skillset and are fun.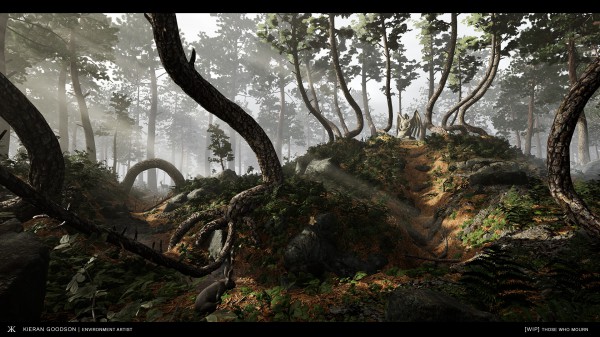 It was the best and worst three years of my life – I wouldn't have changed it for the world.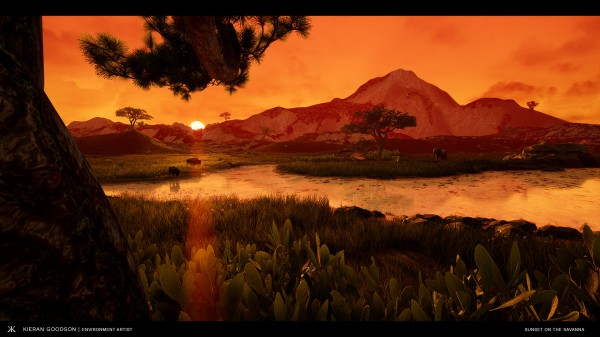 You can see Kierans portfolio at www.kierangoodson.com and www.linkedin.com/in/kierangoodson
For more information about the BSc (Hons) in Games Technology please visit www.coventry.ac.uk/ug/G454
Comments
comments