Second year BA International Fashion Business students recently went on a trip to Paris, to support them with the completion of their module Global Sourcing and Production Management. On the trip students got to learn about the processes a fashion buyer or merchandiser would go through at a trade fair. There are hundreds of brands at these fairs so experience of being in that environment is crucial to a future career in the industry.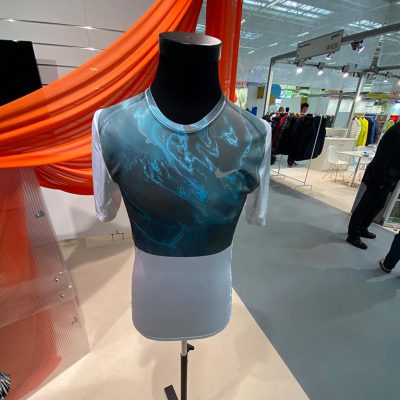 The students got to go to the renowned Premiere Vision which is one of the largest trade fairs, held in several fashion capitals around the world including New York. This is the best place for students to see what is currently going on in the industry including material and technological advancements. Guest speakers including designers, buyers and manufacturers from famous brands, including Louis Vuitton, spoke at the event and took part in panel discussions, giving the students real-world insight into the industry.
The trip also included attending the smaller trade fair, Texworld, with more industry talks including one from famous designer Arun Labs, who encourages the re-use of old clothing through re-printing onto old garments.
It doesn't stop there! The students even attended a talk by Vogue within the business incubator, Station F, where many big brands base themselves including Adidas, Louis Vuitton and Microsoft. The talk focussed on how to reduce waste within the fashion industry which is a big topic at the moment. After the talk, students had the opportunity to ask any questions they had and also network.
As well as all of the above, students were given the opportunity to explore Paris itself, work on their own research, visit museums and have some fun, while getting to know course mates better. I'm sure you'll agree, the trip was an opportunity not to be missed!
Comments
comments