Information about Albinism Leaflets
Albinism information for children
Albinism Information (Chichewa version)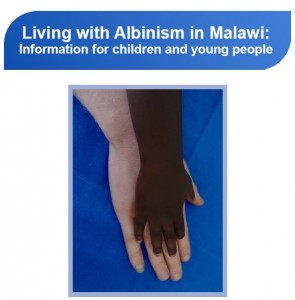 Albinism Information for Teachers and Parents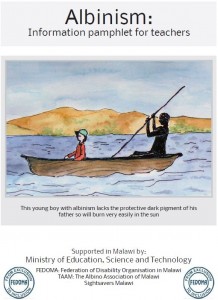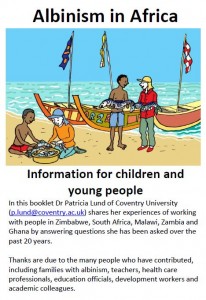 Children with Albinism in Zambia
Albinism posters
Information posters to raise awareness about albinism in Malawi and Zambia:

Love Builds
A radio drama to inform teachers and the wider community about albinism and how to support those affected at school and in the community.
The storyline is fictional, but based on evidence gathered in research studies involving interviews with many stakeholders, including those with albinism and their families.
The myths and beliefs about children with albinism in Malawi and other parts of Africa are challenged in this brief and passionate plea for love, togetherness, inclusion and understanding. Albinism is an inherited condition where there is little pigment produced in the skin, hair and eyes. Madalo is a 9 year old girl with albinism. Her quest for education is challenged when she faces stigma and inadequate support from peers and society. Zgambo, a new teacher at her school, is convinced that teachers, pupils and society can do better to address her needs. He believes LOVE BUILDS.
Albinism in Africa – Radio Drama, Love Builds

Love Builds – Episode One

Love Builds – Episode Two

Love Builds – Episode Three

Love Builds – Episode Four

Love Builds – Episode Five

Love Builds – Episode Six