If you're graduating this year, it's time to make the biggest decision yet…Where to go and visit afterwards?!
Hint: There's more to see than Thailand!
First I'll give you a minute to discuss how going to Thailand with all your mates would be a fantastic idea…finished? Yes Thailand is beautiful and interesting but jheez there are other places in the world you know! Like the five absolutely gorgeous places we've compiled for you in this nice little list below. They are all great places to celebrate your graduation, and they'd give the people at the Thailand tourist help desk a rest from all of you pesky students!
1. Plitvice Lakes National Park – Croatia.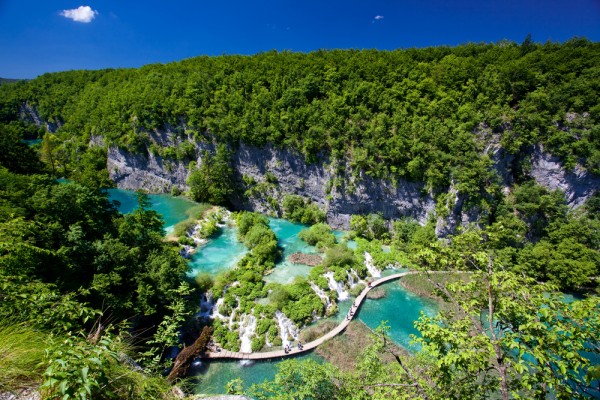 Newsflash: There is more to Croatia than Outlook festival. I know this comes as a surprise, but trust me, this place is absolutely gorgeous and more people need to appreciate it. Yes, everybody loves loud music and free-flowing drinks but what about a few beautiful waterfalls to balance it out a bit? The beautiful sights will soon cure any hangover, and you'll come home with memories to treasure, rather then a fuzzy head and a lost weekend.
2. Leshan Giant Buddha – China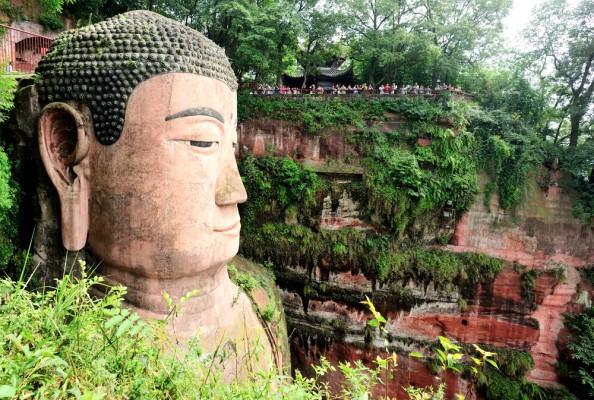 I know what you're thinking; why the fudge would you ever want to build a Buddha that big, especially out of stone? Well to be honest, there's no logical explanation for it apart from the fact it looks absolutely mint (and of course we're all hoping it talks at some point). Maybe it's to match the ridiculously overly sized wall China has as well? ….he's got to have somewhere to walk I guess.
3. Capilano Suspension Bridge – British Columbia, Vancouver.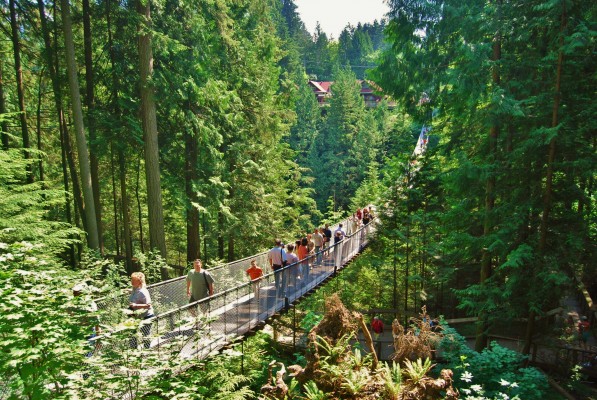 If you're afraid of heights, just look away now and scroll down a bit. Vancouver's amazing piece of structural engineering is definitely not for the faint-hearted. We all have one mate how'll try to make this bridge rock, but don't worry – It'd take about 40 annoying mates to even get a nudge out of this beast. The other question is, what's on the other side that's so important? There's only one way to find out…Google it.
4. Petra – Jordan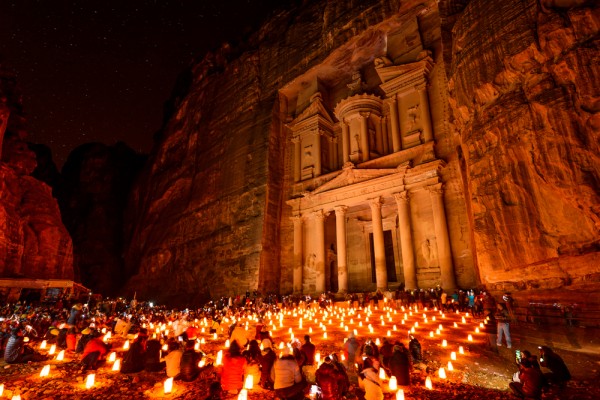 Most of you will recognise this building from the film 'Indiana Jones & The Last Crusade', a timeless classic that shone a light on Petra, the beautiful city of stone. Located in one of the friendliest and most peaceful areas of the middle east; Jordan, Petra is a wonder to behold. It's literally one of the 7 wonders of the world (as decided by the New7Wonders foundation in 2006) and when you visit you can see why. It's simply breathtaking and mind boggling all at the same time.
5. The Dark hedges – Northern Ireland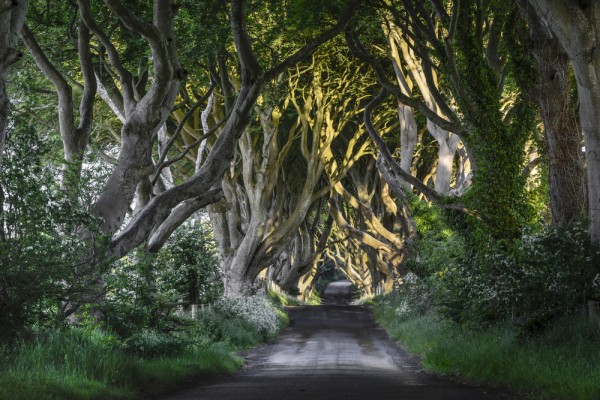 These ridiculously-Harry-Potter-looking trees are actually the genius idea of the Stuart Family who planted them in the eighteenth century. Originally designed to be a welcoming entrance for their visitors, 200 years later they carry a much sinister name. 'The Dark Hedges' even sounds like something out of the forbidden forest doesn't it? All we know is they look pretty awesome and rather menacing too, so approach with caution…Harry!
Comments
comments