unCOVered interviewed four students about their experiences with the GLP. In the second of four articles, the team discuss their favourite part of joining the Global Leaders Programme.
Celine Ke Haung is from China, currently studying Accounting and Financial Management. She began attending GLP events in December 2014.
Liz Drake is from the UK. She is completing a Masters in Communication, Culture and Media. Liz has been attending GLP events since September 2014.
Maria Ximena Weiss Maldonado is from Columbia. She completed her MSc in Oil and Gas Management last year and attended the GLP events throughout 2014.
Ha Thu Nguyen is from Vietnam. She completed a Masters in Advertising and Marketing this year and attended the GLP throughout 2014.
My favourite part about the Global Leaders Programme:
Celine: That I was able to make new friends! I could also get different ideas from them, we might attend the same workshop or lecture. The GLP gave me a chance to learn more European and African students. As I am Chinese, there are many differences between our lives and cultures. It is interesting to know how others think, and how they would deal with a problem or situation. I believe that exchanging thoughts with different-minded people can improve studying and working.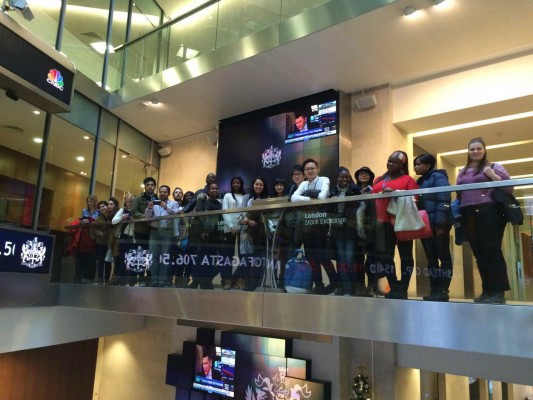 Maria: The 'communication and me' workshops were my favourite activities; they challenged me and gave me news ideas about how to get over different and difficult situations in the workplace. I found these workshops very important, they prepared me for facing the working world. I also loved having the chance to go to companies like JCB, Perenco and Coca Cola to see their manufacturing areas, as well as the trips to stadiums like the Old Trafford in Manchester.
Ha: The talks and industrial visits, and the insights from the business leaders gave me an understanding of the way famous UK organisations operate and function. I also benefited from the career-related workshops provided by the GLP.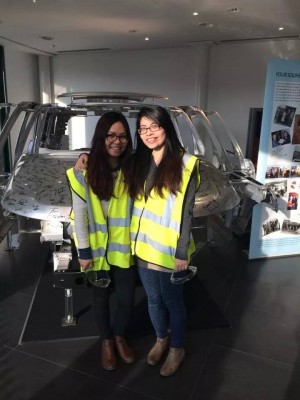 Liz: My favourite part was learning practical skills from world leaders. The opportunity to be coached by experts has been hugely beneficial to me, both personally and professionally. It has also improved my confidence. In the recent Crisis Management workshop, I was appointed Head of Communications for the press conference role-play. Whilst I found this particularly challenging, it was brilliant to learn techniques in the classroom, rather than in a real-life press conference!
Coming up on unCOVered: 'What I learnt from the GLP' and 'Why you should join the GLP!
Meanwhile you can read our other GLP posts, or visit the main GLP website to sign up.
Comments
comments