Is this your first year living in Coventry? Or are you joining us in September and looking to get a taste of the city ahead of freshers week? Either way you should definitely check out Coventry's annual free festival for everyone: 

Godiva Festival

.
This year Godiva Festival is bigger and better than ever before. Featuring mainstage headline acts The Wombats, Fun Lovin' Criminals and Embrace alongside We Are The Ocean, Don Broco, Meadowlark and many, many more, this year's Godiva Festival is not one to miss. You can find the full line up taking place across 5 stages here. But it's not just music; Godiva Festival is a great day out for the whole family. Extras you can expect to find at Godiva Festival include Arts, Crafts, Food, Local History, a Funfair and much, much more.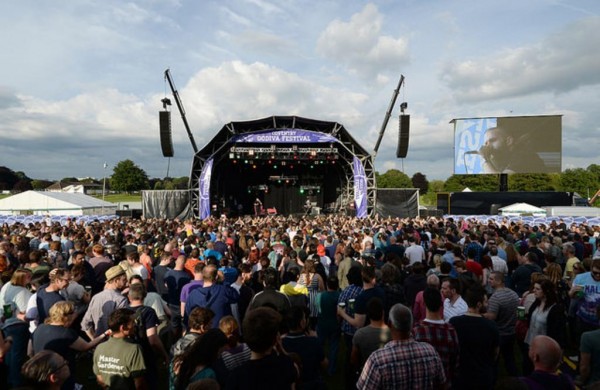 Attractions this year include: Street artists BRINK working live on a 30 metre mural, a family field featuring tonnes of brilliant activities including a petting zoo as well as 140ft Zipwire for the adventurous amongst you. Then there's the silent disco, Vintage markets, exotic food stalls and a bungie cord!
Where?
Godiva Festival is held in Coventry's War Memorial Park, which is just a short walk from the city centre and very close to the train station. There is free parking available on site, if you're driving you should enter CV3 6GF into your SatNav or GPS device. There are also plenty of spaces to lock up bicycles, and these will be supervised until 11pm Friday and Saturday and until 8pm on Sunday. So why not make a day of it and cycle down?

When?
This year Godiva Festival will be taking place from 3 – 5 of July. Music will start on Friday 3 July at 6pm, and continue until 10:30pm. On Saturday 4 July  the festival will be open from midday until 10:30pm, and on Sunday from midday until 7pm.

Godiva Festival will offer current and prospective students and their families a great opportunity to get a real feel for life in Coventry and provide a great day out for everyone. So make sure to head down and share your photos from the day with @GodivaFestival and @covcampus !
Homegrown talent!
One of our admissions officers, Matthew, plays guitar and keyboards in the band 'The Third Look'. They are performing alongside singer/songwriter Callum Pickard at Godiva on Sunday – check out the main stage at 1.15pm.
Callum Pickard has been writing alluring pop music from an early age and has always enticed an audience with his interesting guitar-playing style and his ear for vocal melodies. After playing in front of audiences of various sizes, in early 2014 he assembled the Third Look, a trio of like-minded and experienced musicians to bring his music to a wider audience. 

The band's enviable fluidity and natural progressions between subtle mood shifts are all a matter of time and inevitability, not overexertion; their tight playing and cohesion a matter of chemistry and obscure maturity, evident whilst watching them play in a live capacity. That unassuming nature, that unhurried essence of intuition is what hails this band a breath of fresh air – relevant, and even subversive, in today's blanketing musical spheres.
Comments
comments