With so many conflicting opinions, it's easy to be on the fence these days when it comes to higher education. Some people will tell you university gives you the best years of your life, while others admit it's a process that just isn't right for them.
So with all the different factors to think of, from housing to finances, how do you know if university is really for you?
Here are seven top reasons the university lifestyle and experience is for us, and if they get you excited, it's probably for you too!
 1. Studying something you love
Of course the main reason anyone goes to university in the first place is to get their degree. But what many don't realise is that it's the overall educational process that's really important.
At Coventry University, and many others, you can expect diverse lecturers who are passionate about their teaching, great facilities to aid your experience and a variety of subject matter that allows you to uncover what you love about your field of study.
These are just some of the aspects that together mean you gain more than just a degree, but rather a transformative experience into someone who is ready for the modern working world.
2. Meeting new people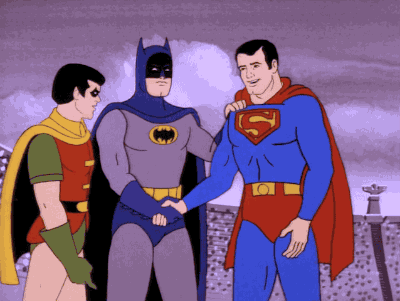 There's a huge social side to university life (as if you didn't know!) And the best part is that there are so many different ways to make friends and build new relationships.
Whether you move into halls of residence, attend your SU's events and nights out, or join a society or sports team, you'll find all sorts of people from different walks of life that you might not meet any other way. It's an amazing feeling to meet so many people that have original ideas, interests and experiences for you to learn all about.
It really doesn't get much better than that.
3. Trying new things
While studying, you will also have many opportunities to pursue things that you've always wanted to but never had the chance. The most popular ways of trying something different tend to be through societies or sports teams.
There'll be a host of sports for you to have a go at, from things you already may be involved in like football or hockey, to more obscure stuff like ultimate frisbee or lacrosse. On the other hand, societies give you a chance to unwind and get together with others who enjoy the same hobbies and interests as you. No matter if you're into salsa dancing or motorcycles, there's always a friendly, welcoming atmosphere and good times ahead.
Coventry University offers 50 sports teams and over 100 societies, so there's bound to be something to tickle your fancy if you choose to study with us.
4. New surroundings & independence
For many of you, starting university life might mean moving away from home for the first time to a new town or city. This may be the most exciting part of all.
Your new found independence will teach you a lot about life and what is to be a self-sufficient adult. Managing your workload, social time, money, domestic tasks and more, are all things you will need to start learning about too.
There's no other way of saying this, you will make mistakes! But sometimes that's the only way to learn that spending your entire student loan on Air Jordans and peanut butter cups isn't a good idea. It's all part of the process, you'll master it in time.
5. Taking opportunities
You'll have a lot more opportunity thrown your way at university than you did at school or college and it's really worth getting involved.
Travel trips, workshops, volunteering, work placements and event co-ordinating are just some of the ways you can get the most out of university and build a stronger level of experience.
Not only can these opportunities have life changing affects, but they also look great on your CV, so keep your eyes open!
6. Gaining confidence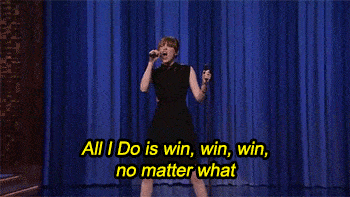 If you're anything like I was at eighteen, this all might seem a bit overwhelming. With the idea of all these new people, experiences and pressures, hiding away can look like a good idea sometimes.
So if you do feel like this, don't worry, it doesn't last forever. You've just got to look at all this as a challenge, and it's important to have challenges! Over time you'll find your confidence in yourself and what you can achieve will grow and grow.
Trust me, by the end you'll look back at old photos of yourself and wonder what you ever had to be so worried about.
7. Finding out what YOU want to do
Like any young adult you've probably got a lot of people giving you 'helpful' advice. What you should be studying, what career path you should be heading down and what your goals should be, all suddenly seem to be everyone's favourite topics.
However, the beauty of university is it lets you work things out on your own. It gives you time to see what you really want to do with your life. Weirdly enough, a lot of the time you end up finding that what you really want is completely different to what you first imagined.
It's an eye-opening journey, a life changing one.
If all that doesn't sell you on the university experience, I really don't know what will. (Although, keep in mind you can also order pizza whenever you want and no one judges you.) …Surely that has to convince you!
Thinking of applying to Coventry? Check out our Application pages!
Comments
comments