The Olympics in London 2012 was pretty special and Team GB just couldn't stop picking up the medals – who can forget Super Saturday! Now after waiting 4 years, have our athletes got what it takes to win in style yet again? You bet they have!
Here are our highlights from Days 1 – 8 of the Rio Olympics:
1. Mo Farah going head over for heels for gold
He gets knocked down and he gets back up again, you're never going to keep him down… not when Mo Farah is in contention for a gold medal and retaining his 10,000m Olympic title. During 2016's Super Saturday, Mo took a tumble with 16 laps to go but still managed to power clear of the field to win in 00:27:05. Will he win again in the 5,000m race?
2. #PhelpsFace
Michael Phelps etched his name into the record books last week by extending his tally to 21 gold medals – that's a lot of medals! He is a legend. And we're pretty sure he's part fish…
But Phelps winning again is pretty yawn-some. It was his face which hit the news last week and the question on everybody's lips is: What text message did he just receive?!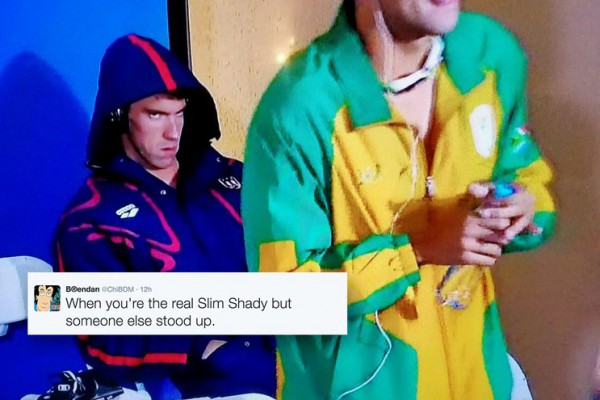 3. There's something about Simone…
Winning a gold is impressive in its own right, no biggie. But Simone Manuel made history by becoming the first African-American woman to win gold in an individual swimming event.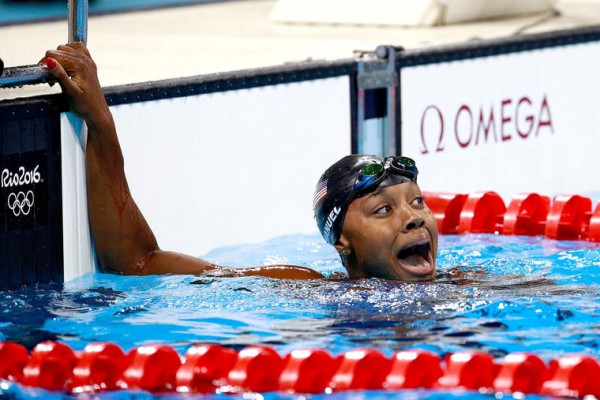 And another Simone is absolutely killing in the gymnasium, with Simone Biles winning 4 medals in total – 3 of them, you guessed it, in a shade of shiny gold. She's even managed to catch the attention of Zac Efron…
4. #OlympicNan
For a man who used to be afraid of water as a child (there is hope for us all!), Adam Peaty became the first British man to win an Olympic swimming gold since 1988. He managed to do so by breaking the world record… and then breaking his own record again in the 100m final. But the real star of the show was his Nan, who took to Twitter to congratulate her grandson… emoji game strong!
My Grandson has done it @adam_peaty @britishswimming @adam_peaty

— Mavis (@Mavise42Mavis) 8 August 2016

5. It never goes quite to plan…
The build-up to the Rio Olympics was dominated by the 'will-they-won't-they-be-ready' saga which we all expect now with Olympic Parks. For two athletes it definitely didn't go to plan, as the Netherland's Annemiek van Vleuten expereinced a devastating crash in the women's road race and French gymnast Samir Sit Said suffered a shock broken leg – wishing them both a speedy recovery!
We're pretty certain they didn't plan for the Olympic Diving Pool to turn a colour resembling bath water either…
6. Brit Boys diving for gold
Speaking of diving, Jack Laugher and Chris Mears won GB's first ever Olympic diving gold medal. Mears was actually only given a 5% chance of survival in 2009 but fought back to full recovery and is now an Olympic champion – he really is #CapbableOfEverything!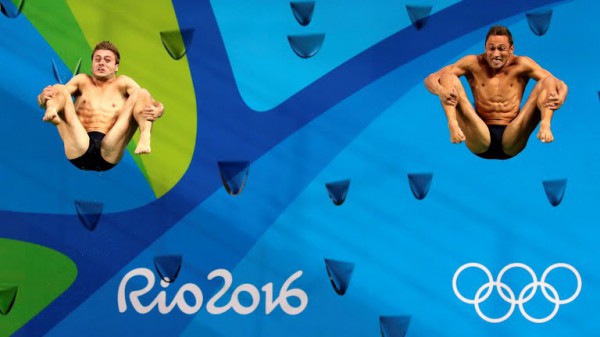 7. Katherine Grainger adding to her medal collection
We're pretty good in the rowing, just ask Sir Steve Redgrave, and Katherine Grainger is now Britain's most decorated female Olympian after taking silver alongside her double sculls partner, Victoria Thornley. Not bad for a pair who didn't make the initial GB squad!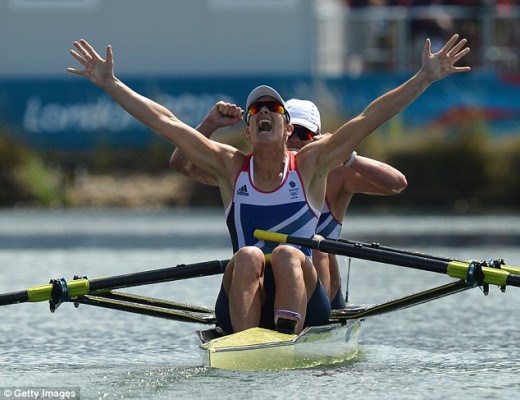 8. Bryony Page causes trampoline sales to rise
How good is your seed drop on your neighbour's trampoline? Trampolining is more of a workout than you would first imagine, and Bryony Page has turned the sport upside down by winning Britain's first ever medal in it at the Olympics. Get those tuck jumps at the ready!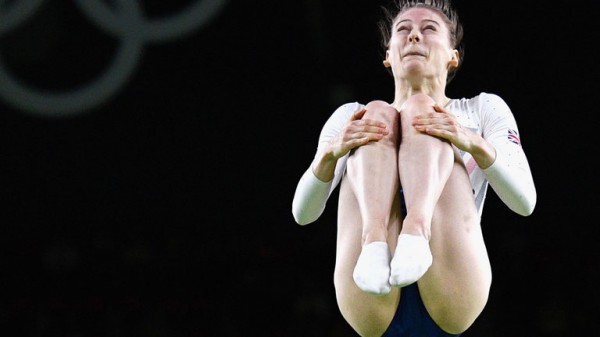 9. Petition to make cycling our national sport
Heading over to the velodrome, you'd almost be forgiven for thinking it was the Team GB base camp with all the noise and excitement. But that's what happens when the Brits are setting world records one lap at a time. Katie Archibald, Elinor Barker, Joanna Rowsell-Shand and Laura Trott shaved an impressive 2 seconds off the world record in their gold medal race, and the men had to compete in a classic final against Australia which was on-the-edge-of-our-seat viewing. Sir Bradley Wiggins, take a bow.

10. Joe Clarke – Kayak King
Our final highlight is from a sport which sometimes gets overlooked but 23 year old Joe Clarke, in his first Olympics, mastered the choppy waters in Rio to bring home the Kayak K1 gold for Britain!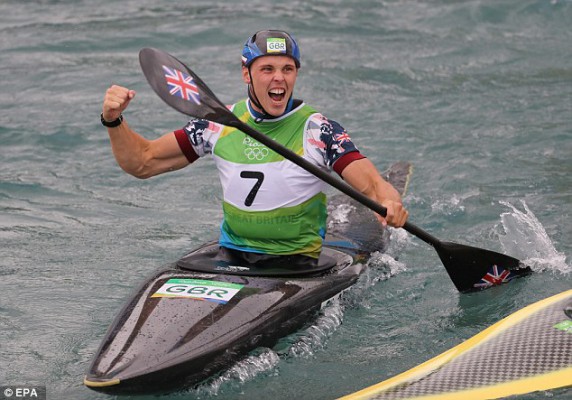 Have you been inspired to try any Olympic sports? Let us know!
Comments
comments