Still on the fence about starting university this year? Thinking that it's all just sitting in a lecture theatre, listening and making notes? Well think again, my friends!
UnCOVered is here to give you a quick guide through some amazing courses that give you the hands-on experience you need to create something amazing!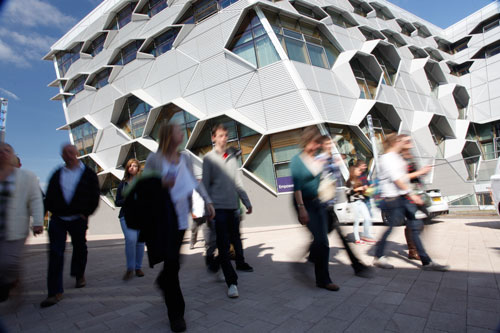 All of Coventry University's courses are developed with our students' futures in mind. We want to enhance your abilities with great experiences and activity-based learning, and there're no better examples of this than in our Engineering, Environment and Computing (EEC) faculty.
EEC still has courses available through Clearing, with some that were full even offering additional places. The building itself is even a work of art, with facilities that are cutting edge and ready for you to take control of.
Check out some of these courses and what you can expect from them:
So now that you know all this, what are you waiting for? Give our Clearing hotline a call on 024 76 791 791 and see if you could be gaining real-world techniques that can help shape the future!
Comments
comments